Tomorrow twenty of the world's top Zwift racers will be battling it out in London at the CVR World Cup event. Here's everything you need to know to join in the fun!
Who is Racing
The men's race consists of 5 UK riders and 5 riders from other parts of the world.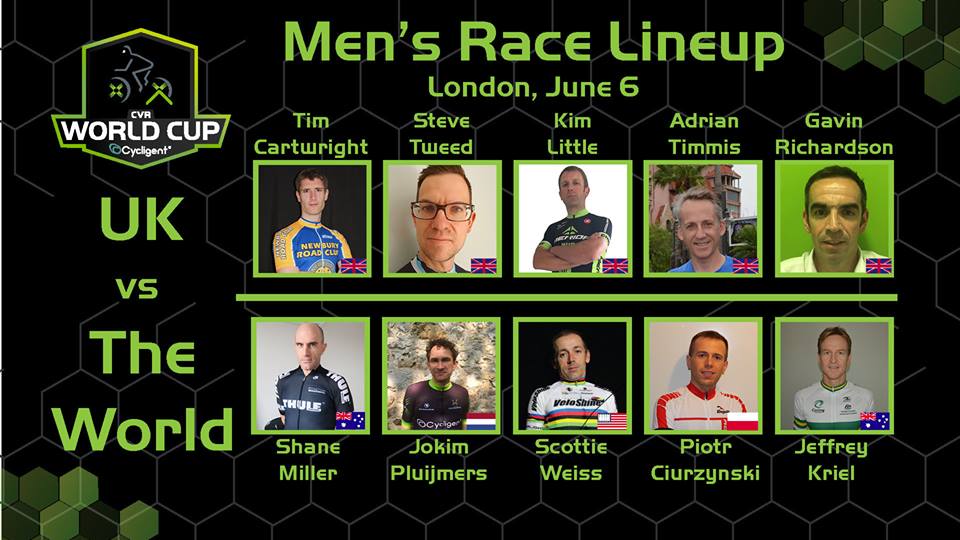 The women's race will also consist of 5 UK riders and 5 riders from elsewhere.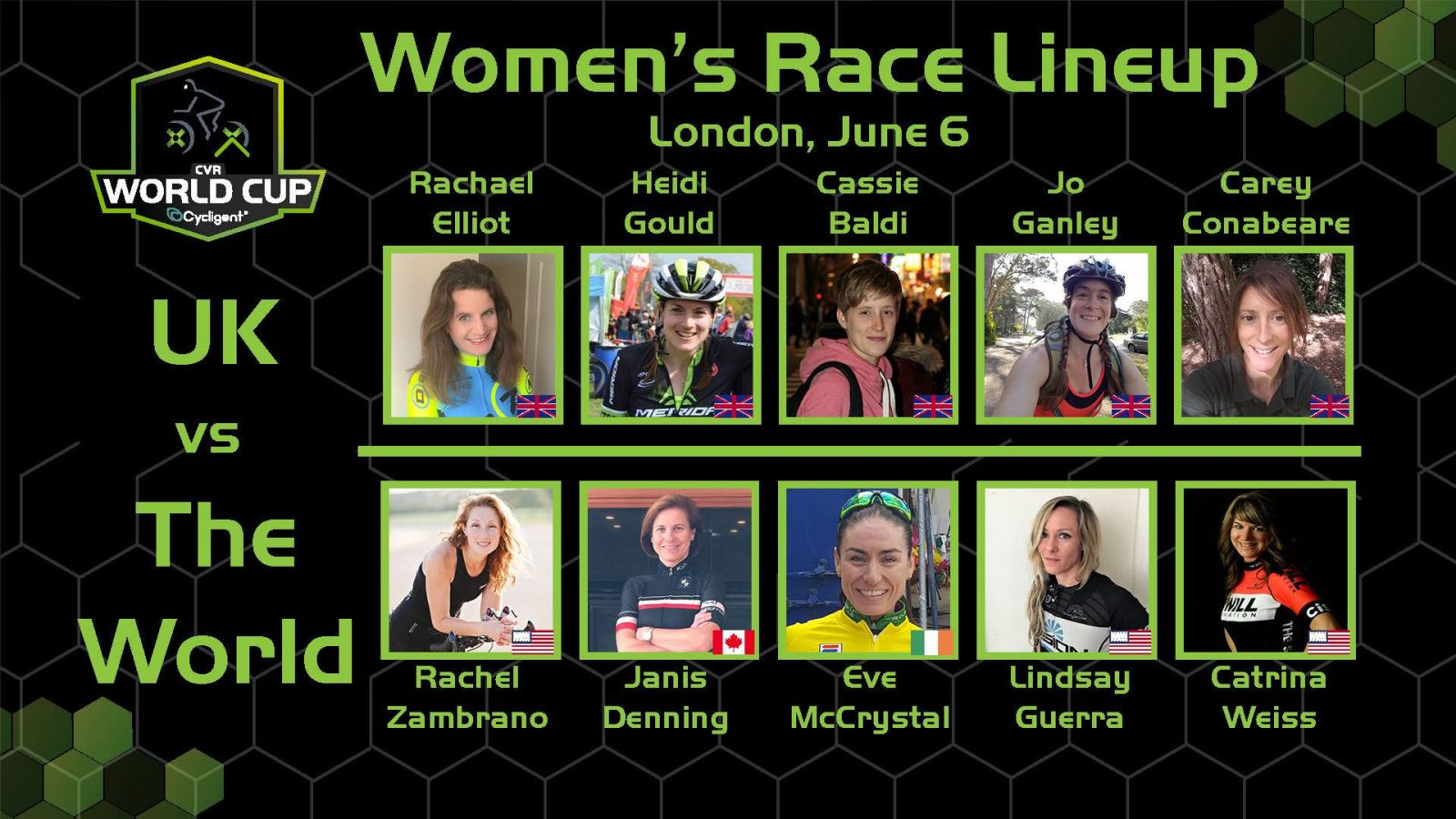 How and When to Watch
Most people will be watching via the live stream at worldcup.cycligentrankings.com/stream/. The stream will begin broadcasting at 5:05 pm UK time (GMT+1) or 12:05PM EDT/9:05 AM PDT.
Ladies race starts at 5:50 pm, Men's race starts at 8:10 pm UK time.
You may also watch it on the Zwift Community Live stream below:
Get there in person! If you live nearby you may also attend the event live for free at Kachette in London! Just register here >
What Should We Expect?
These events are still evolving, but you can plan on top-quality race commentary from Nathan Guerra as some of the world's top Zwift racers battle it out. For a taste of what's in store, check out highlights from the first CVR World Cup in Las Vegas below:
Learn More
Follow CVR World Cup on Facebook, @cvrworldcup on Twitter, and visit worldcup.cycligentrankings.com.