Let's just say the first event from our "Elite Pro Series" was bigger than expected: 1156 Zwifters signed up to race the pros!
Of those 1156 that signed up, 756 actually started, making it by far the largest designated race that I have participated in. To say that Elite and I were pleased would be an understatement.
The winners* from our very first event were:
Cat A: Brian Ditty (36.07)
Cat B: Krzysztof Biegański (36.10)
Cat C: Mikkel Hartmann Andersen (39.41)
Cat D: B Westland (46.02)
Cat E (Women Only): Steph Clutterbuck (38.24)
*Results taken from ZwiftPower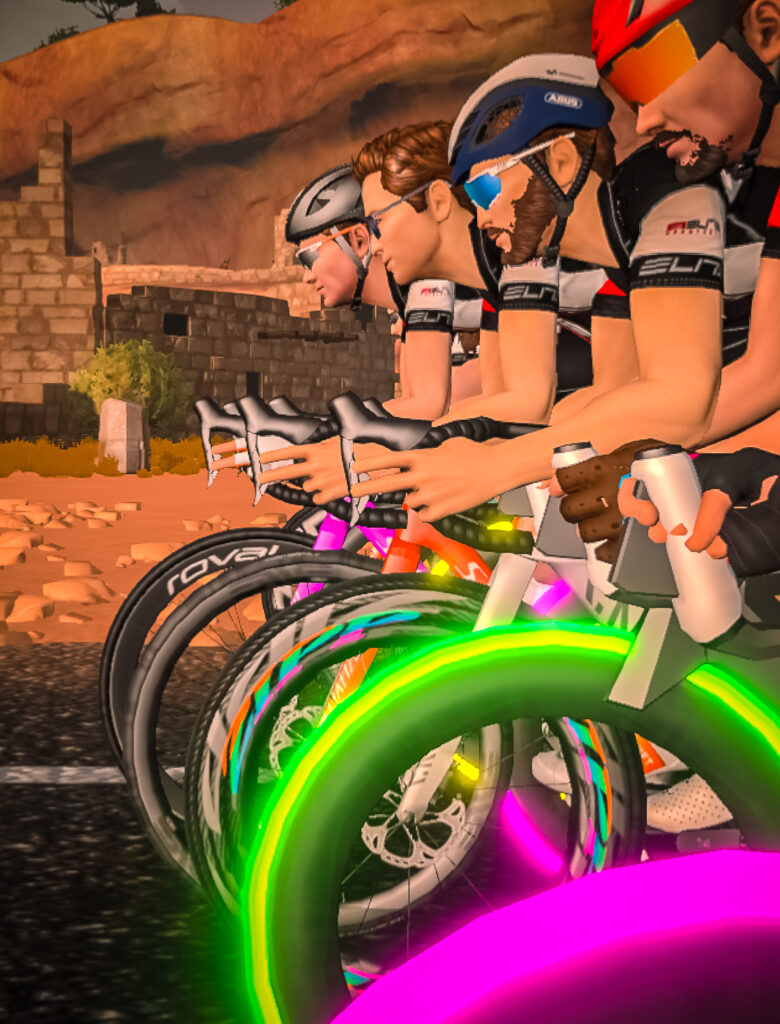 Steph Clutterbuck from MOVISTAR was the only Pro to trump the Zwift community.
From my personal perspective, this first race was intense, with the start being key. I was concerned with making sure the event started as planned and wasn't really paying attention to my position (I wanted to make sure that all groups got away safely, which to my relief they did). Due to my tentative start, coupled with the obviously rapid pace of the front group, I found myself several hundred riders from the front and it was impossible to catch any of the groups ahead. I was however in good company as I was with employees from Elite and our goal soon turned to simply surviving and maintaining position.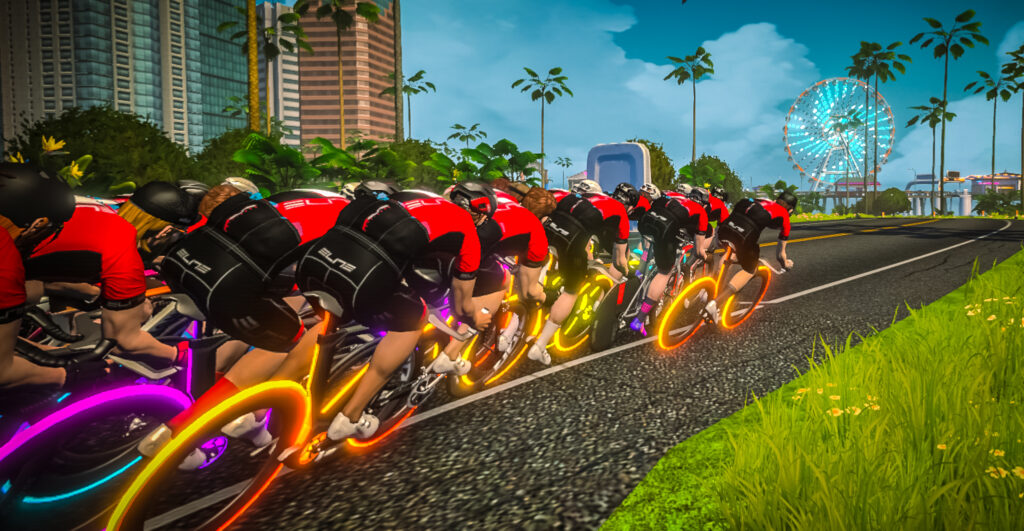 I don't think I have raced so hard for what pretty much equated to 200th position, however, it was incredibly fun.
Along for the ride was Tammy Brimner, a professional cycling photographer, who is going to be covering all future events, capturing the race as it unfolds. All photos in this post have been supplied by Tammy.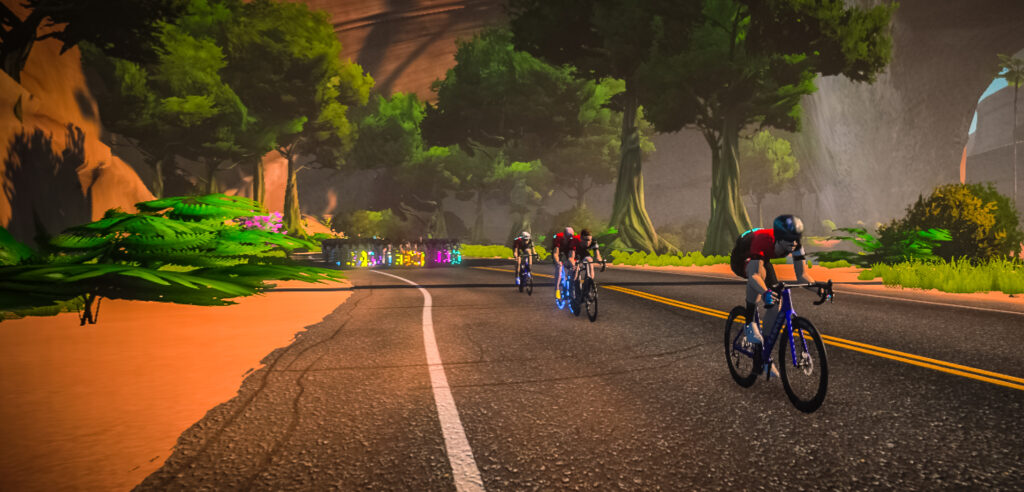 Round 2
If you missed the chance to race the professionals, the second event of this monthly race series is scheduled for 7:30pm CET (6:30pm GMT/2:30pm EDT/11:30am PDT) this Thursday, 17th March.    
The route chosen is Neokyo All-Nighter, with one lap lasting 24.6km with 167m (548′) of elevation. If it's anything like the previous event, it's going to be fast and furious.

Pro riders who will be racing include:
Thibault Gurenalec (Arkea Pro Cycling Team) – he recently finished 8th in GC Volta ao Algarve em Bicicleta, which had a really strong field.
Simone Petilli (Intermarché – Wanty – Gobert Matériaux) – he recently finished 9th in Strade Bianche
Theo Delacroix (Intermarché – Wanty – Gobert Matériaux)
Laurens Huys (Intermarché – Wanty – Gobert Matériaux)
Tim Naberman (Team DSM)
Charlotte Kool (Team DSM)
Wrapping It Up
Sign up and don't miss the opportunity to race against the pros! It's fun to be part of such a mass participant event, and it gives you chance to see how you measure up against the world's best.