USA-based trainer manufacturer CycleOps announced their latest trainer just a few days ago. "The Hammer" is CycleOps' first direct-drive, electronic controlled trainer.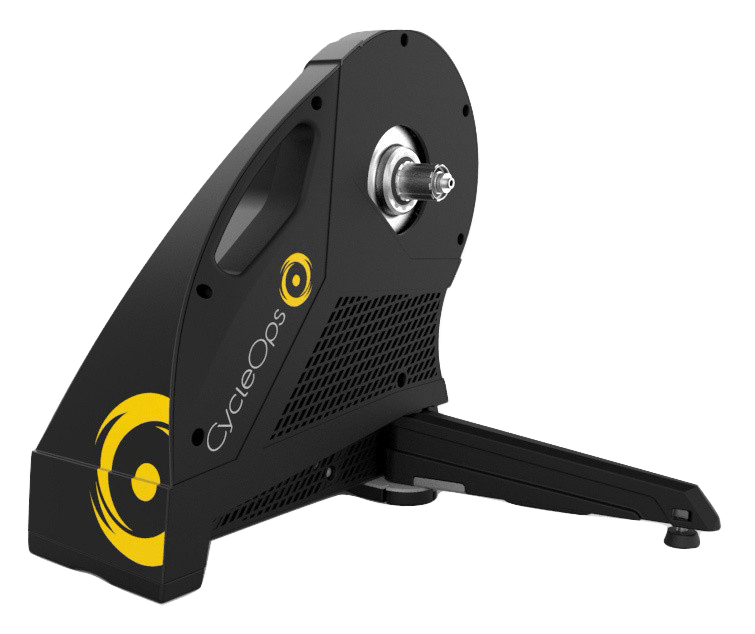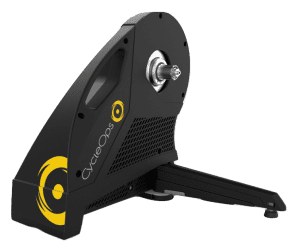 Details are still a bit sketchy since the trainer will not be released until the fall. But we know that the stated power accuracy is +/- 3%. Also, CycleOps states that the Hammer can handle up to 2,000 watts at 20 mph and simulate grades up to 20%.
With the same MSRP as the Wahoo Kickr ($1199US), the Hammer is competing with both the wildly popular Kickr and the newer high-end kid on the block, the Tacx Neo (which retails for $1599). I'm sure we will see and hear much heated debate between owners of these three trainers this fall when the Hammer is available for purchase and many Zwifters in the northern hemisphere begin to ride indoors more.
CycleOps claims the Hammer is the quietest flywheel-based direct-drive trainer, which appears to be a true claim since the Neo (which is quieter) uses a virtual flywheel (so it doesn't qualify). See what they did there?
Direct-drive trainers require that you remove your bike wheel and attach your bike directly to the trainer. In theory the direct-drive design provides more accurate power readings, since they aren't affected by tire pressure, temperature or slippage. They usually are also quieter, and you don't have to worry about wearing out your tires.
Here's a comparison chart between the "big three":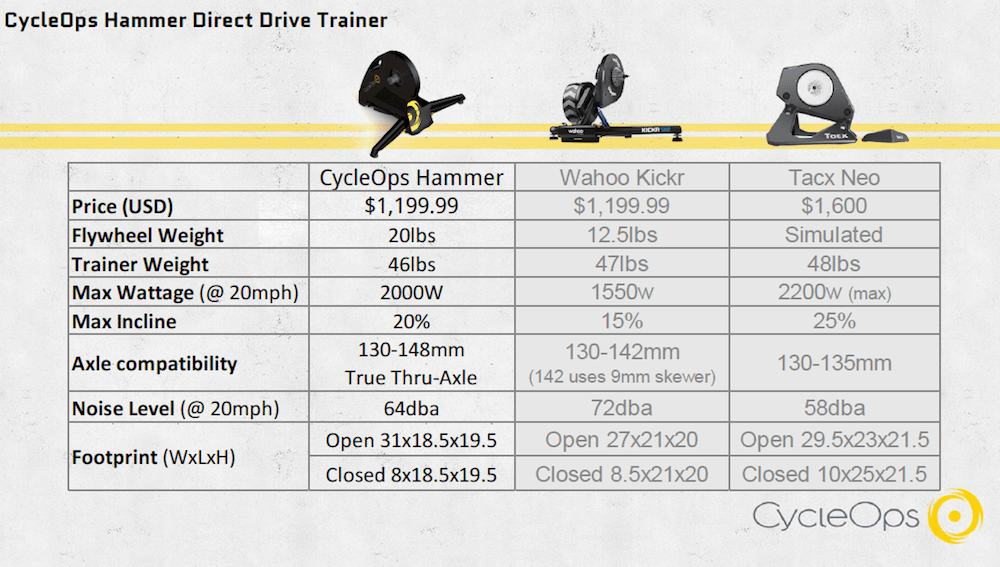 And a sheet explaining the specs of the Hammer: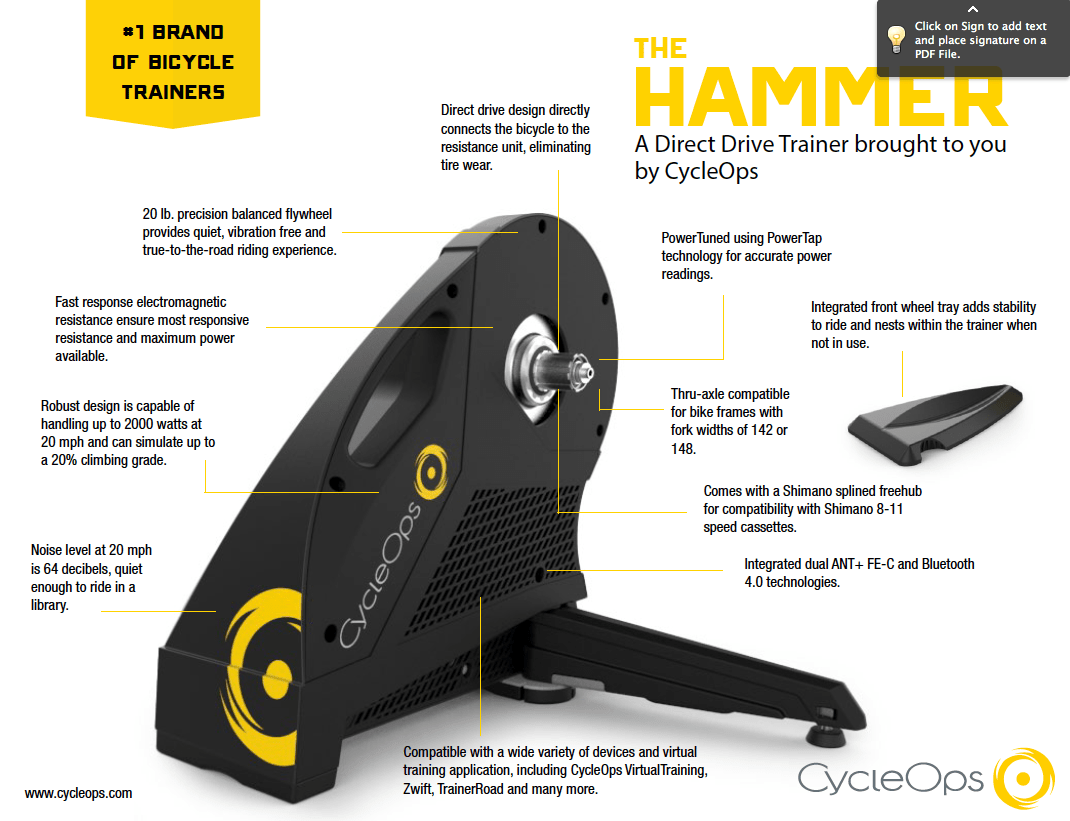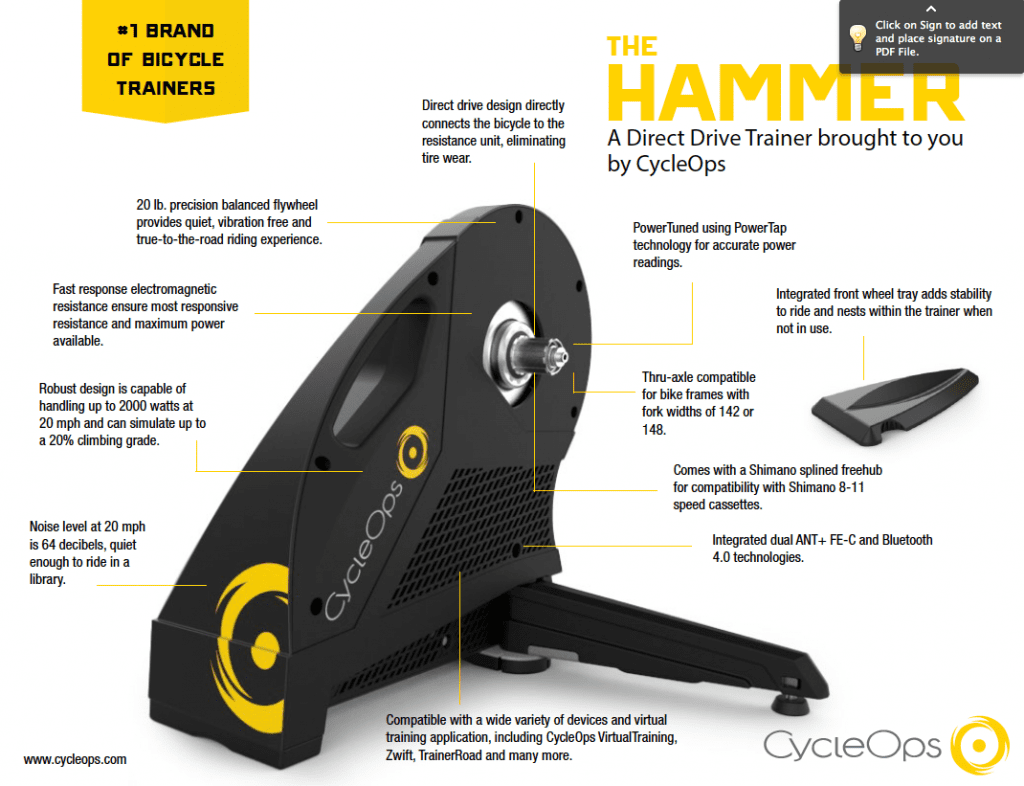 Also a nice video overview from DC Rainmaker:
And a promo video:
Read more: