Today Zwift rolled out a new update (v1.0.8995) which, among other things, lets Zwifters create and share custom workouts. Here's a screenshot of me putting together a test workout: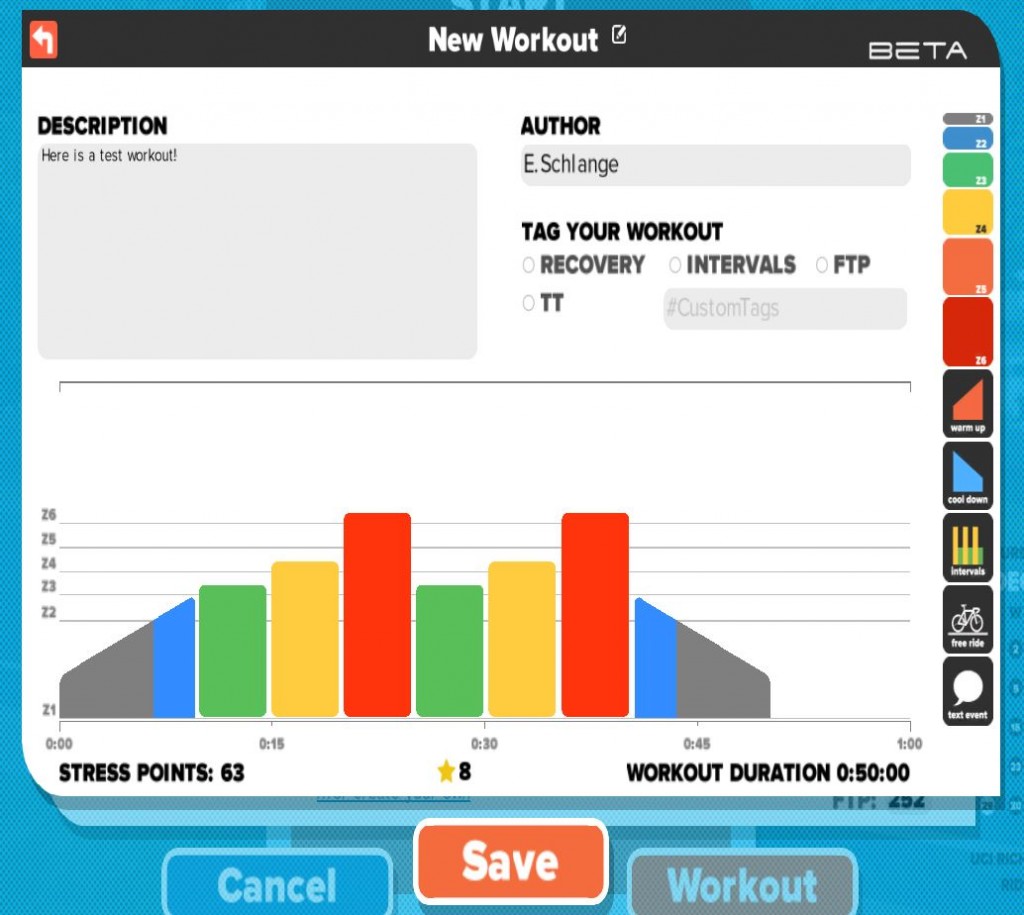 Kudos to Zwift for investing the time to create an editor which is powerful, simple and intuitive: you can easily add segments for warm up, cool down, zones 1-5, intervals, free ride, and "text events" which pop up a text blurb at that segment so you can give further instruction or encouragement during the workout.
You can also enter a description and tag the workout as a Recovery, Interval, FTP, or TT workout–or do custom tags.
Currently segments use percentages, not hard numbers, so as your FTP changes your custom workouts will change with you. Or if you share your workout with someone else, it will automatically adjust itself to their fitness level. Speaking of sharing…
Sharing Workouts
At this time the only way to share these workouts is to share the files Zwift creates (your custom works are saved under Documents/Zwift/Workouts as ".zwo" files.)
Zwift will be adding the ability to search and use other Zwifter's custom workouts through the game interface at some point in the near future.
UPDATE: WhatsOnZwift.com has the largest online library of Zwift workouts.