Zwift has issued an official press release covering Crit City, Zwift's newest map. They have also confirmed that events will launch on the new course this week. (Our guess is Zwift is waiting for their latest update to roll out to iOS users before scheduling Crit City events.)
According to Zwift,
Crit City will be an event-only course designed to deliver racing that is both fun to watch, and fun to play.
Designed "explicitly with racing in mind", the course is just 1.9km in length, with 26ft in elevation gain per lap. It is clear Zwift has put some thought into the course layout, attempting to create a very crit-like course. They say:
Similar to real-life criterium circuits, the circuit weaves its way around the tightly packed buildings of Crit City over cobbles and sweeping roundabouts. Dead turns and a couple sections of parallel road allow a few opportunities to keep a close eye on either the breakaway or the chasing bunch.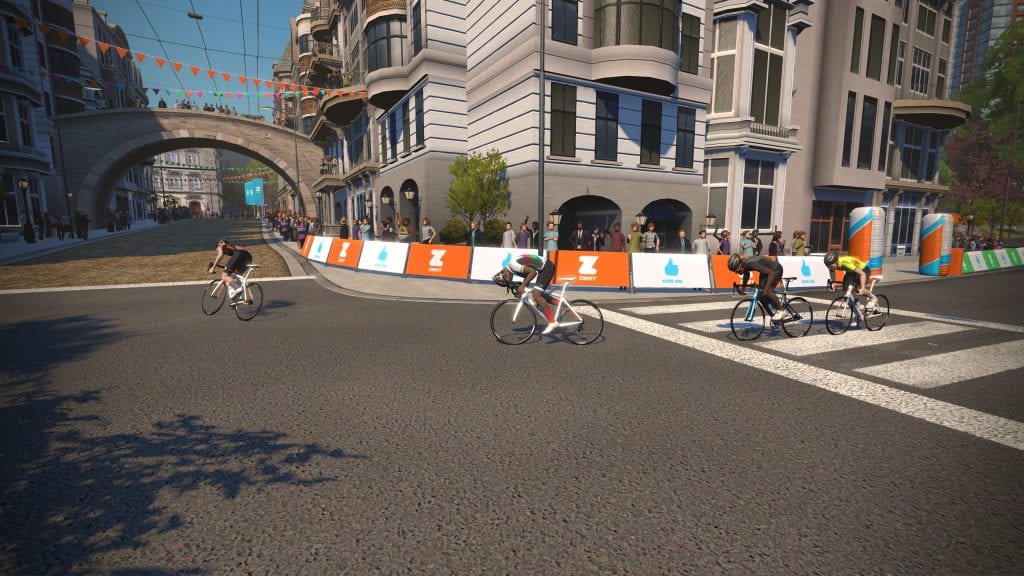 Fun Visuals
This course is for racing, not sightseeing–but Zwift has still thrown in some fun visuals including:
A colorful graffiti mural inspired by the landscape of Watopia
A Big-Z building just off the course itself
Riders on trainers using Zwift near an event area with popups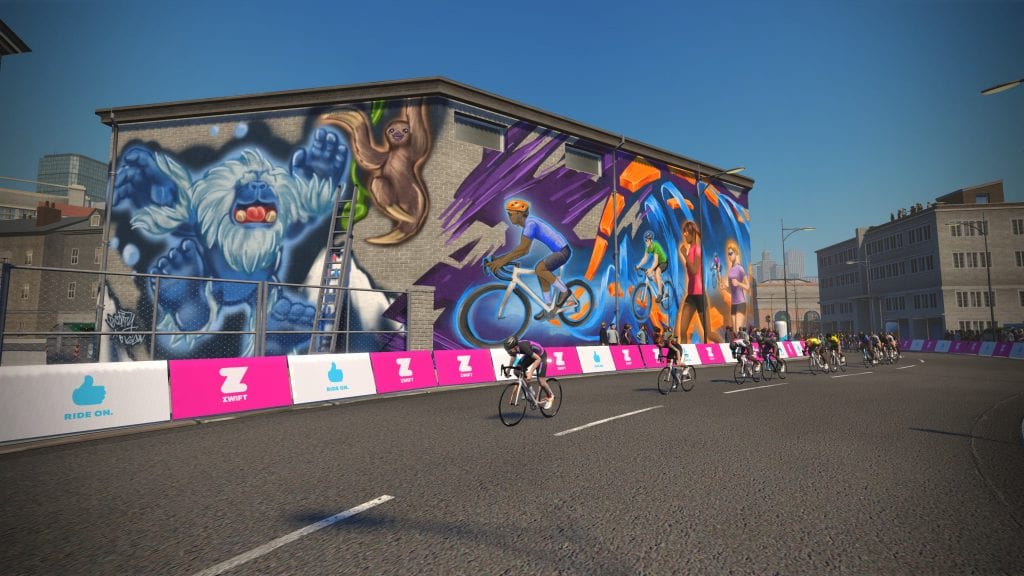 In the DNA
Criterium racing is in Zwift's DNA. The press release quotes Zwift CEO Eric Min saying, "As someone who grew up racing crits as a junior, I'm really excited to test my legs in Crit City. Criterium racing really is an art form, and I'm sure that racing this course will be no different. Knowing how to conserve energy and when to make your move is critical when racing for the win. I know that this is something that our racing community will love."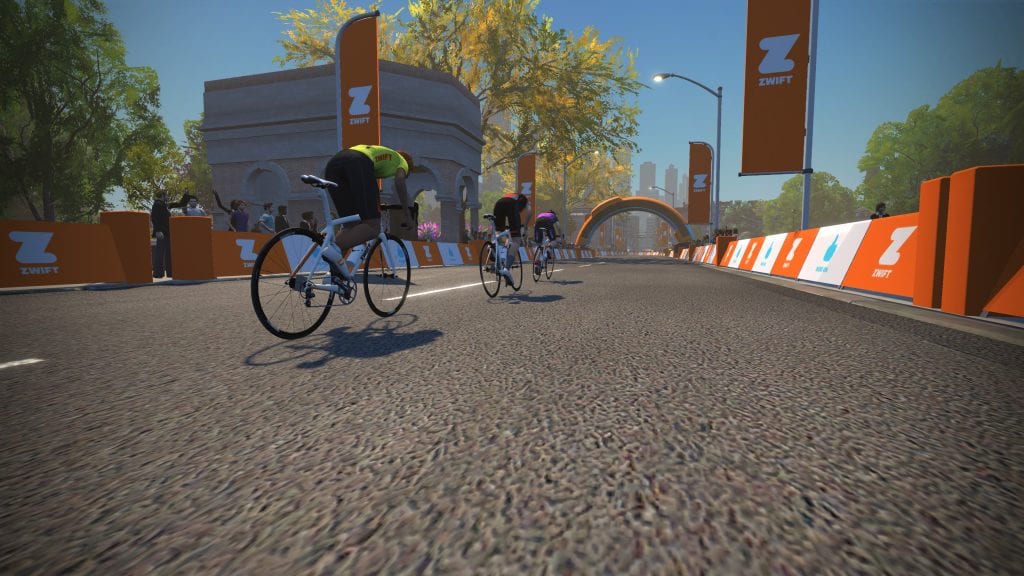 Event-Only
This was rumored to be an event-only course, and now Zwift has confirmed it.
What exactly does event-only mean? It means that, unlike guest maps such as Yorkshire or New York, Crit City can only be experienced by joining an event on that course.
This is how the Bologna TT course behaves as well. This is done because, with so many Zwifters on the platform, these smaller courses simply can't be opened up to everyone to free ride… they would be too crowded!
Zwift says events taking place in Crit City will have "Crit City" included in the event title. Here's a saved search on ZwiftHacks' events tool which will bring up all events scheduled for Crit City. Use it to find these events as soon as they're scheduled.