While based in London, Ric Stern of RST Sport is coaches clients all over the world, including Australian Michael Frieberg who won the Omnium event in the 2011 World Track Cycling Championships.
Ric and his team of coaches work with all types of cyclists and triathletes, achieving no small level of success on the national and world championship levels.
Like other Zwift Insider sponsoring coaches, Ric and his team love and use Zwift, but also have the coaching expertise to help you get to the next level. Read below to learn more about Ric and his team.
---
Tell me about your cycling background. What sort of riding have you done, for how long, etc?
I started racing in 1984 as a junior and have been racing since then. I began with time trials which, at the time, was the way most people started in bike races in the UK, and I've TTed over most standard UK distances (and a few non-standard distances) to include short hill climbs, 10, 25, 30, 50, 75, 100 mile TTs as well as a few 12 hour TTs.
I've road raced, done criteriums, ridden the track, and taken part in sportives too! On top of that I've raced in France, and rode most of the Tour de France route in front of the riders.
When and why did you begin coaching?
I began coaching my friends in the 1980s (not that I really knew it was called coaching then), and started properly in the 1990s.
I began collecting power meter data in 1993, and wanted to bring an empirical, scientific approach to coaching, which I felt was lacking. I had this burning desire to help people (my friends at first) to get better and ride faster. There seemed to be all these old wives tales, which didn't make any sense to me. So I was very much driven by the science of how the body worked both from a physical and mental perspective.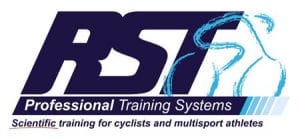 In 1995 I started (and eventually finished) a degree in Sports Science, which I felt would help me understand the science and be able to better understand how to help people achieve their goals.
Every coach has particular philosophies which define their methods. How would you describe yours?
My philosophy revolves around the science and using both peer-reviewed evidence as well as my own experiences of applying those data in a real world setting. That's not to say my coaching doesn't have any fun sessions (because it does), and it's not all highly structured intervals (because most people don't like, want, or need anything that rigid).
Do you use Zwift personally, and if so what for?
Yes, I use Zwift. I used it through beta although I must say I generally stop using it when the weather is really good. I do use it to help me schedule in both endurance sessions and structured intervals or blocks of work.
How is Zwift a useful tool from a coach's perspective?
Because you can get athletes to ride without too many distractions (e.g. cars, junctions!) and you can have a feel of what the rider is doing in terms of the 'environment' where they're riding. At RST Sport we coach riders all over the world, and work with these athletes remotely. I can't always see where they're riding so knowing they're riding a route I've done on Zwift allows me to see how they classify it, which allows me to understand how they classify other routes.
If you had just one piece of advice you could share with all Zwifters, what would it be?
I think my favorite piece of advice, for virtually all riders is, don't start too hard. Most people overcook things at the start of either races or training, where a more measured effort is nearly always better! (exceptions are events that last less then ~60-secs). Oh! and enjoy it!
Testimonials
Michael Frieberg (Australia) said this about RST Sport after winning the 2011 World Track Championships:
To me the RST Sport team is my Formula One pit crew, ready to squeeze every ounce of performance from my body. Whether it be in aerodynamics, nutrition, training, testing, racing, pursuiting or sprinting, every facet of my performance is recorded, measured, calculated and analysed finding improvements in speed, efficiency and recovery. RST is my personal sports institute devoted to making me faster.
Selene Yeager (USA, editor of bicycling.com) said:
Coaching is as much about art as it is science. Anyone with working knowledge of physiology and the sport can cobble together a training plan. That's the science. The art is knowing your athlete, digging in a little deeper on what makes them tick, and fine tuning the plan and your training approach for that specific athlete to meed that specific athlete's need. That's the art. And to that end, Neil Kent is an artist. I was already doing well when I started working with Neil, but he saw where I needed improvement (aka threshold tolerance on the flats) and the areas of racing in which I felt less confident (aka NERVES). He designed programs that systematically dissolved those weaknesses. I went into the biggest race of my life Brasil Ride with multi time national champion Rebecca Rusch with the most confidence I've ever had; raced stronger and smarter than I ever have, and emerged with a stage race sweep and overall win. Through it all, he always encouraged me to enjoy the ride; checked in regularly to be sure I was on point and feeling happy; and was as much a friend as a coach. I'd recommend his services to anyone.