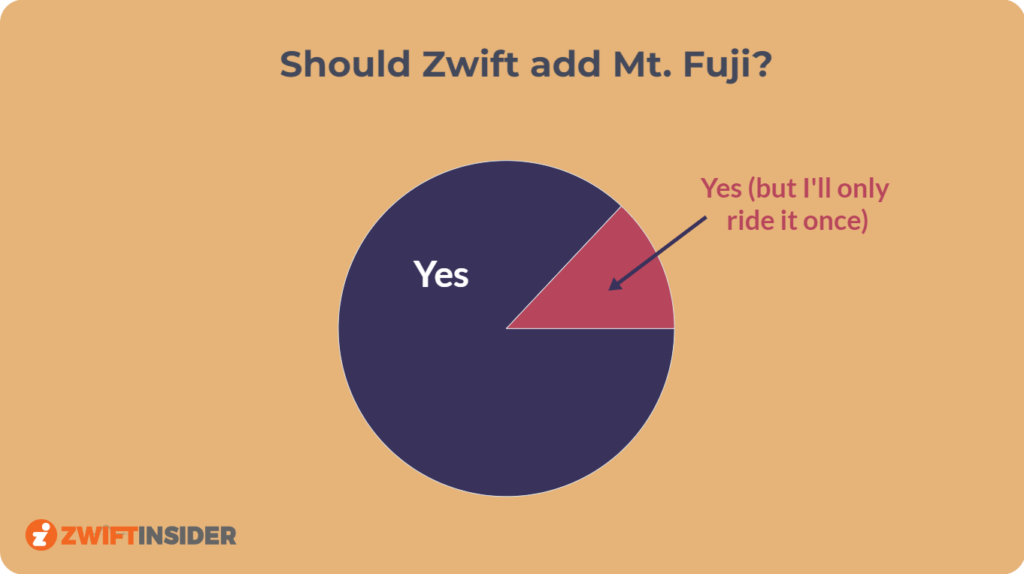 Zwift launched the Makuri Islands map in May 2021, then added Neokyo to it in November 2021. We know there are plans to add roads to a virtual version of Mt Fuji at some point (you can even see the mountain in the distance as you ride the map).
Everyone says they want it. But who will actually ride it? That's always the question when it comes to Zwift climbs. Based on rider stats, big climbs are probably the most oft-requested and seldom-used featured in Zwift.
---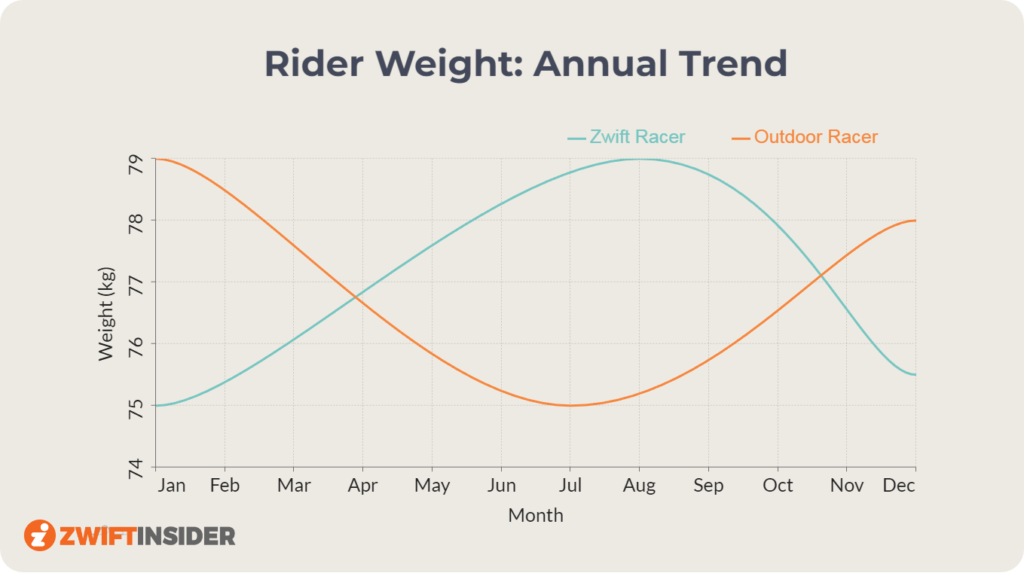 Traditionally, bike racers reach their ideal race weight/fitness in the summer, then gain weight and lose some fitness in the winter as they step away from competition and hard training to give their bodies and minds a much-needed break.
But Zwift racing is turning that on its head, with many "indoor specialists" peaking in the winter months. These same riders often use the summer months for chill/fun outdoor rides, family vacations, and some casual Zwift racing.
---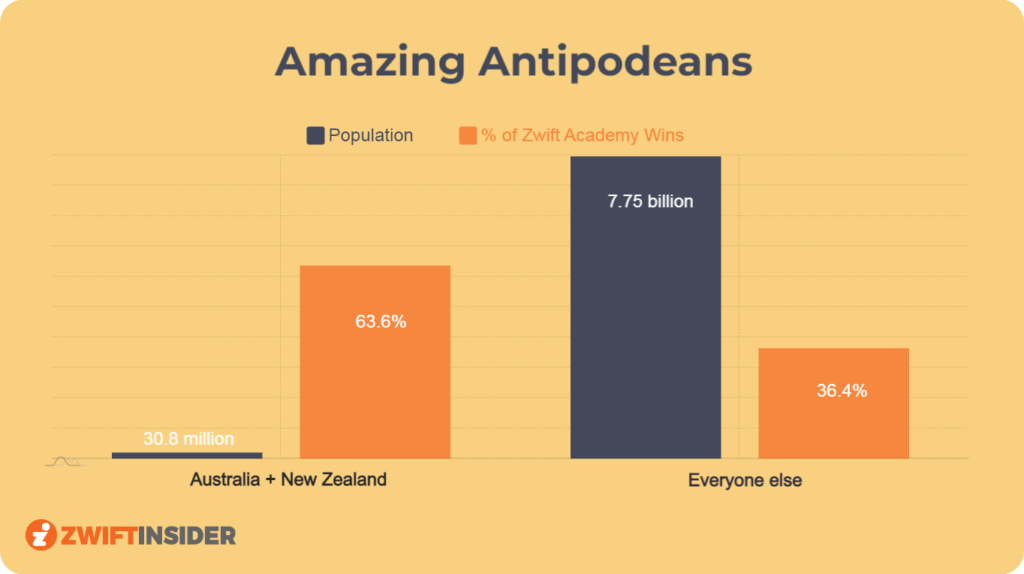 If you've followed Zwift Academy Road results over the years, you've certainly asked the question: why do so many Aussies and Kiwis win? Do they just make better Zwifters down there? Is it because they live in the upside-down, and the ZA season somehow lines up better with their peak fitness? Or is it something else?
We may never know. But for the record, here is the full list of Zwift Academy winners:
Australia + New Zealand:
2018 – Ella Harris
2019 – Jess Pratt
2020 – Neve Bradbury
2017 – Ollie Jones
2019 – Drew Christensen
2020 – Jay Vine
2021 – Alex Bogna
Everyone else:
2016 – Leah Thorvilson
2017 – Tanja Erath
2021 – Maud Oudeman
2018 – Martin Lavric
Your Thoughts
What do you think of this first set of Zwift charts? Got an idea for a useful chart we could put together? Share below!