It's Castelli's Epic ride on Tuesday 26th July, at 6:25pm BST/10:25am EDT/7:25am PDT.
For those not familiar with the "Castelli Epic," these are monthly rides that are bit longer than normal which give you the opportunity to win some premium cycling apparel from Castelli. 
This month, Castelli are giving away their Climber's jersey 3.0 SL and Premio bibs.  These are premium offerings and I can personally testify to their quality, having treated myself to the previous model of the jersey which this latest version builds upon.
As usual, you get a chance to win these items by staying close to the yellow beacon during the ride and at a set point, a photo will be taken and the closest will win.
Leading the event is Castelli Ambassador Lars Blesvik.
If you have not ridden with Lars before, you are in for a treat.  Riding with Lars is like riding with an encyclopaedia of cycling. His knowledge seemingly knows no limits and he will be discussing the history of the Tour de France Femmes.  
Lars has the most incredible ability to tell a story at the same time as keeping the required pace on Zwift, whilst simultaneously fielding questions – not an easy task by any means. Add to this the fact that this month's ride is ascending the Alpe du Zwift, being hosted on the "Road to Sky" route, it it's clear this event is really going to test his skills.
For those that are interested in joining Lars and the rest of the team for the ride, you can sign up here.
More About the Apparel On Offer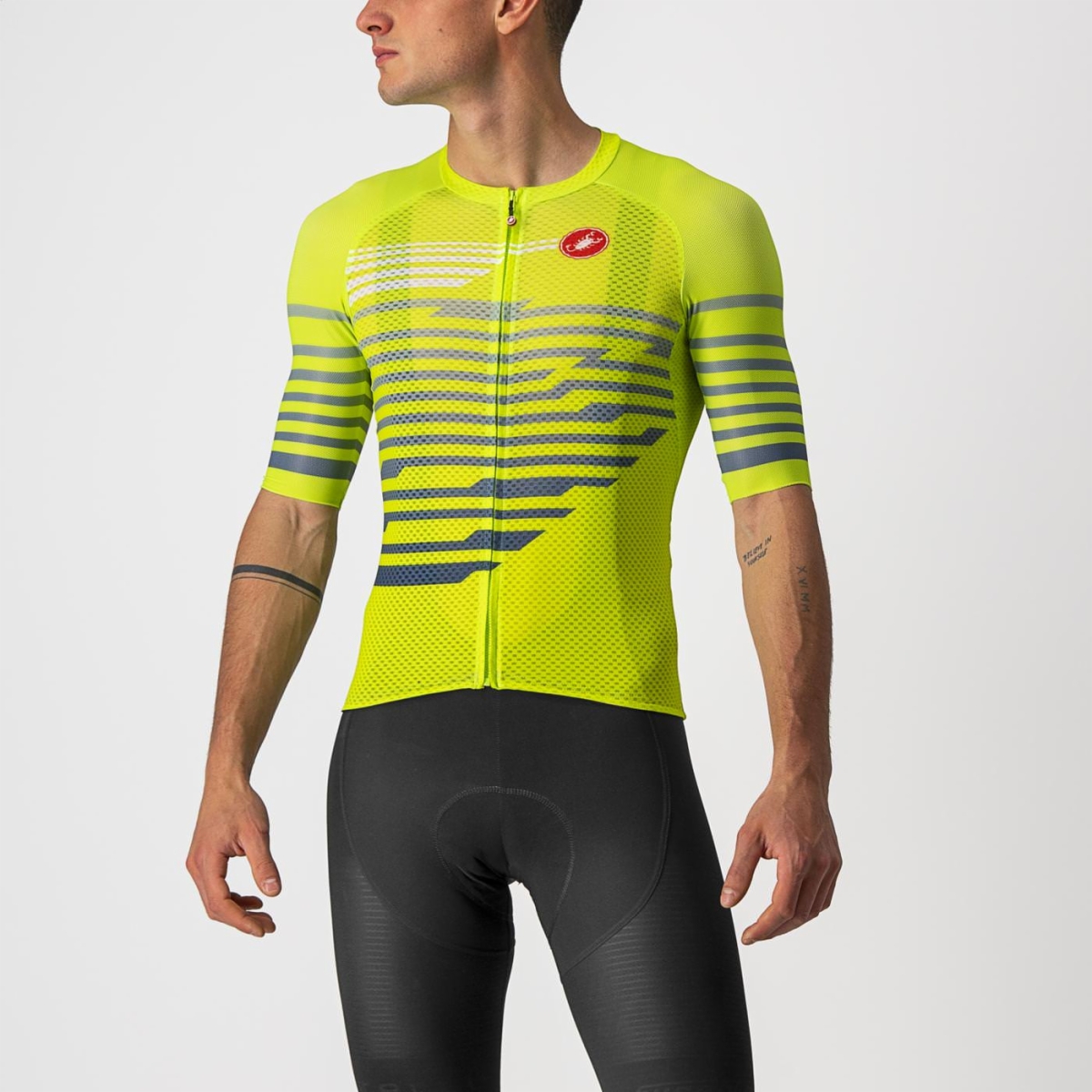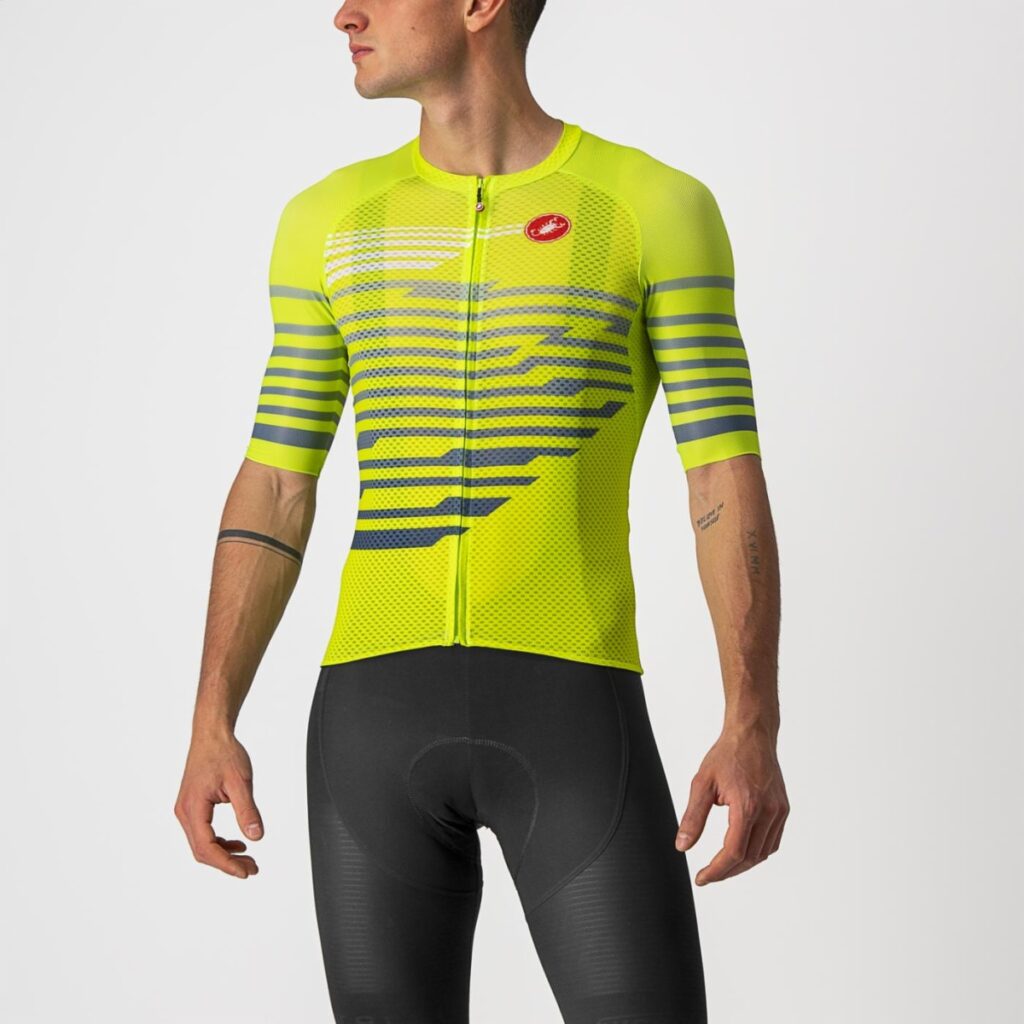 The Climber's jersey is an update from last year's model, with refreshed designs. This is a premium product and part of their Rosso Corsa range. 
Key features of the jersey include:
CFD-based fabric placement and seam construction
Engineered rapid cooling, light weight and aero efficiency
Flusso 3D fabric on front and side panels
StradaPro 3D back for breathability
Air Mesh sleeves with raw-cut sleeve ending
YKK® Vislon® zipper
3 rear pockets
Men's and Women's versions are available. 
The Premio Bibs are "next level" when it comes to cycling shorts, Castelli classes them as "comfort performance short."
Their specifications are impressive and this is reflected in their price tag, which makes having the chance to win a pair an opportunity not to be missed.  Specifications include:
Gradient stretch woven fabric for the right support in the right place
Woven fabric weighs 30% less than comparable knit fabric
Perforated back bib panel with lie flat bib straps that don't bind at shoulders
Integrated gripper elastic at leg ending holds short in place without need for extra silicone grippers
Laser-etched logos with RossoCorsa at centre back and black scorpion shadow logos at lower legs
Progetto X2 Air Seamless seat pad
There are versions for Men and Women.

Sign up for the event at zwift.com/events/view/3074321
For more information, visit Castelli's Strava club page here.