If you watch much women's road racing, you no doubt noticed that CANYON//SRAM changed to a radical new kit for the Tour de France Femmes avec Zwift currently underway: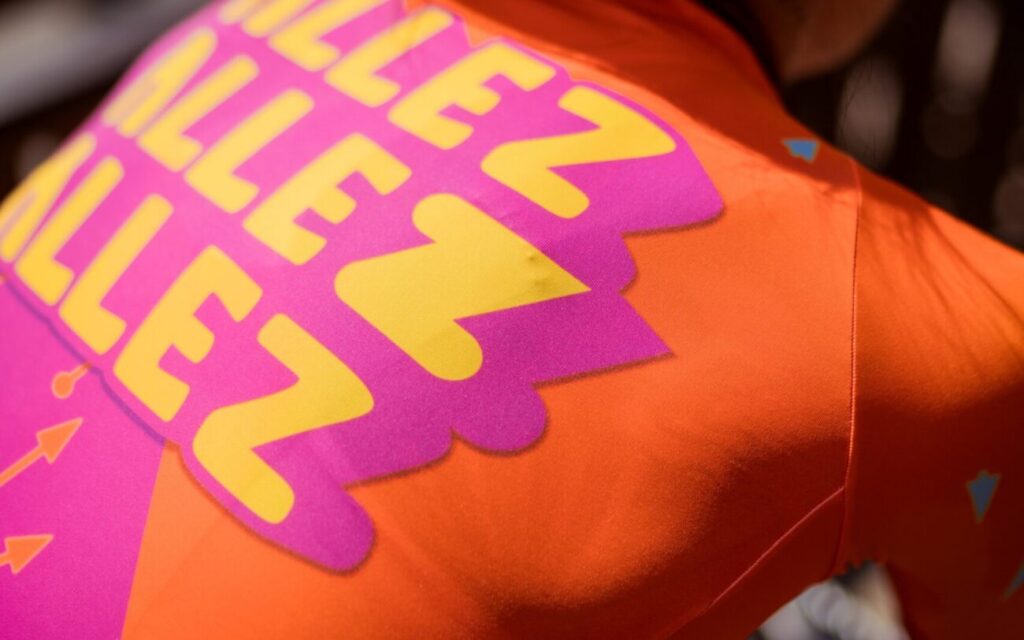 The CANYON//SRAM team has teamed up with Zwift (one of the team's sponsors) to roll out a special set of events where you can unlock this virtual kit in Zwift, and even ride with special guests on particular rides. Four time slots are scheduled daily through Monday, July 31st.
Shots of the kit in game: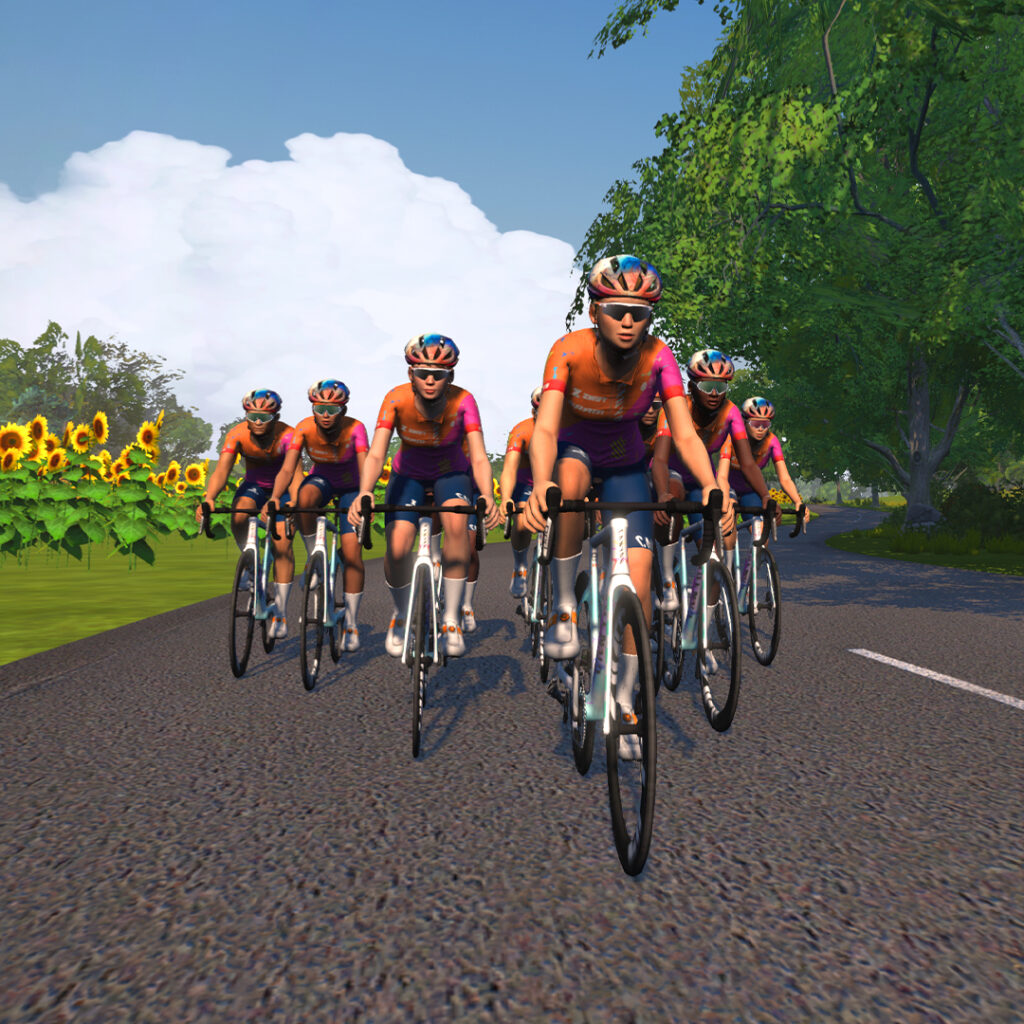 All of the unlock rides are open-paced and take place on France's R.G.V. route. Each ride is just 30 minutes long, but you must finish the ride to unlock the kit!
Questions or Comments?
Post below!