Zwift has released its "10,000 Calorie Mission" for the third year in a row, just in time to burn off some extra holiday pounds.
Starting the Mission
Sign up for the mission from the Zwift startup screen by clicking "Let's do this" in the mission box (top-left).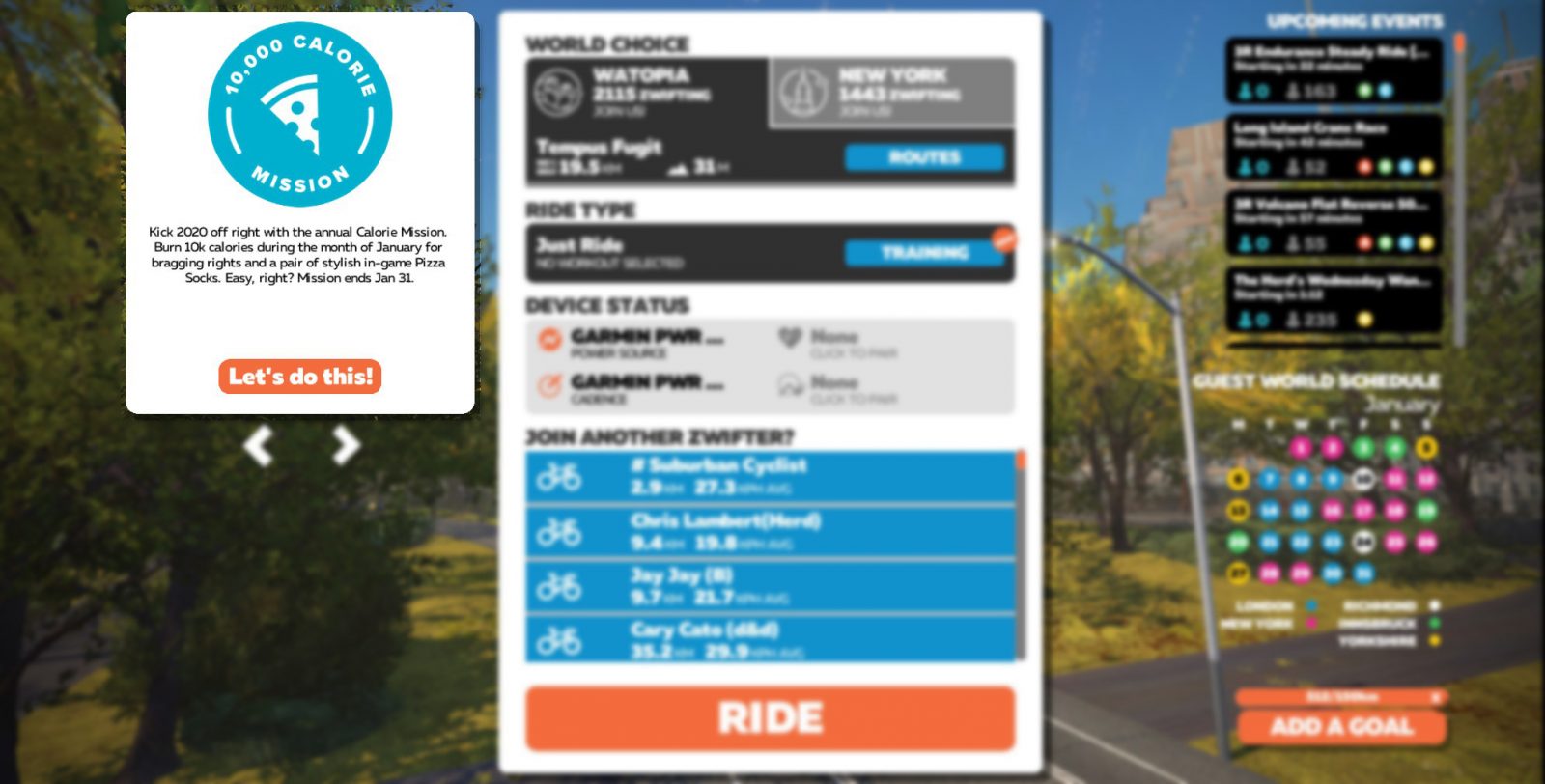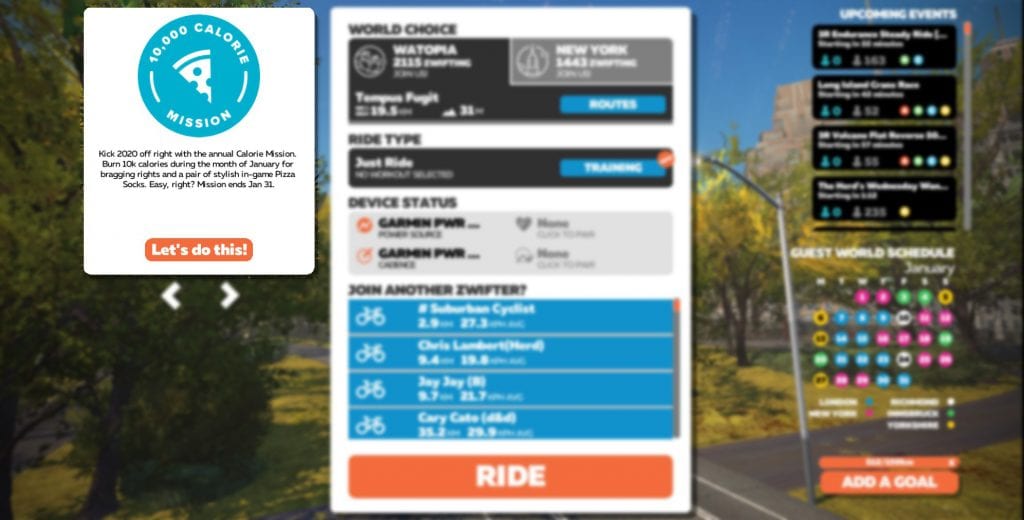 Completing the Mission
This part is simple, but not easy: burn 10,000 cumulative calories on Zwift by January 31st. Here's how many hours it will take you if you're riding at various average wattages (runs also count!):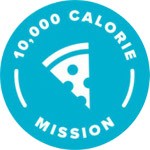 100 watts: 29.06 hours
200 watts: 14.53 hours
300 watts: 9.69 hours
Learn more about what calories are, and how they are calculated from your watts >
Prize
What do you win? A stylish pair of pizza socks, of course!