Cycling newbies may not know what a call-up is. But if you've ever raced outdoors, you know that getting a call-up is the coolest way to start your race.
It's called a call-up because the race organizer literally calls you up to the start line before all the other riders come to the line. You're "pole position", starting at the front of the race so you don't have to fight your way forward from the beginning.
IRL call-ups are typically given to top-ranked riders: perhaps the top 5 finishers from the previous season, or in the case of grand tours like the Tour de France, call-ups go to riders wearing the leaders' jerseys.
But did you know there's a way to give yourself a call-up in Zwift races?
How It's Done
This hack is quite simple. Here's the big idea: the first time you enter an event's start pens, your spot is saved. So your goal is to get into the pens as early as possible in order to reserve the most forward position possible. A personal call-up!
For the very best call-up, you'll want to be signed up for your event and riding in-game more than 30 minutes before the event begins. Then as soon as the "Join Event" button pops up (typically around 30 minutes before the event begins), click that button to be taken to the start pens.
This will place you at or near the front of the start pens. Your call-up spot has been saved.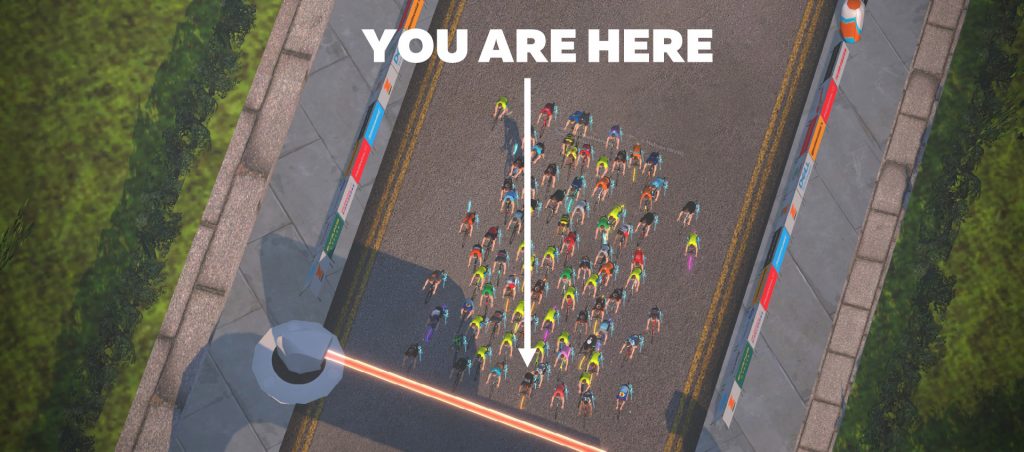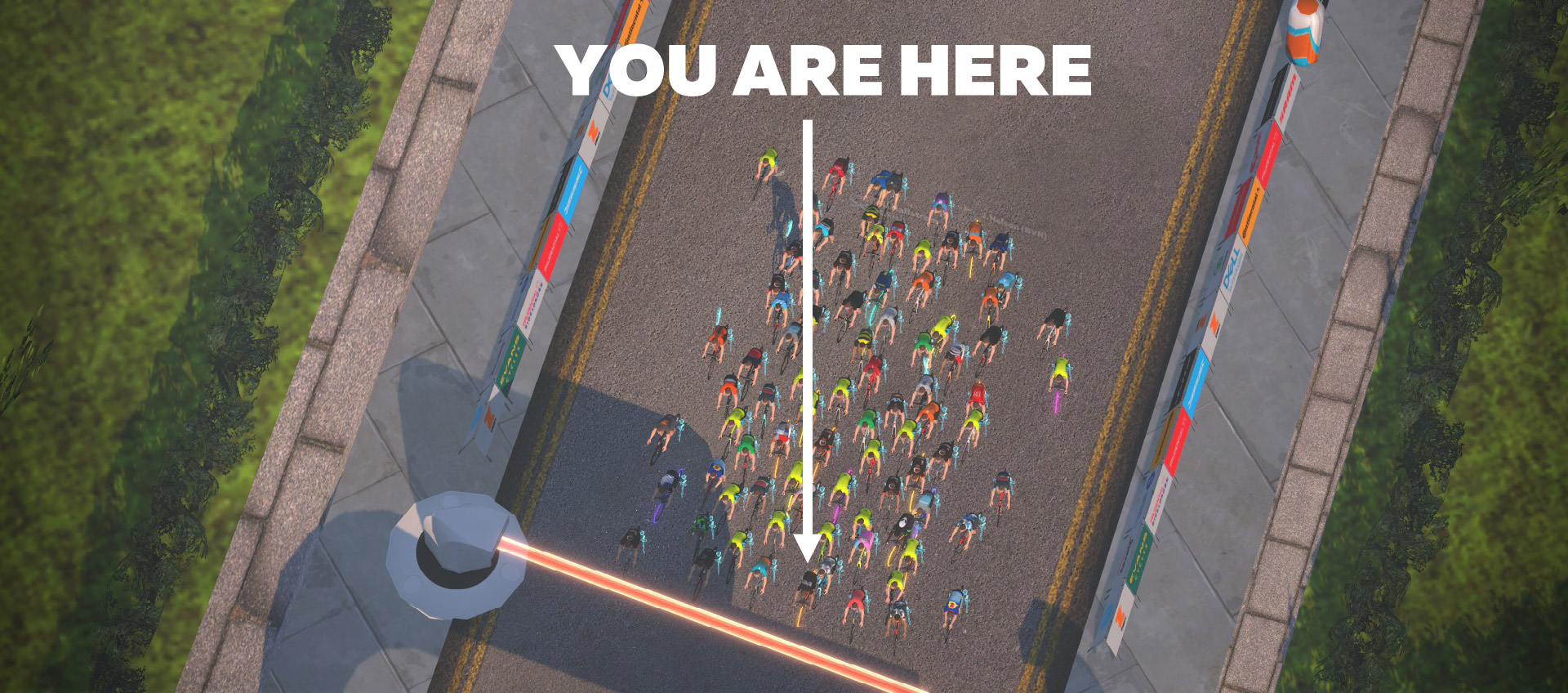 Once you're in the pens, you don't have to stay there. Click to end your ride, and just hit the trash can to delete it (your previous warmup before you entered the start pens has already been saved, so the current activity is empty since all you've done is sit in the start pen.) Now you've got ~30 minutes to continue warming up before your event, which you can click to join whenever you'd like.
Here's how it's done (except for some reason I tried to save my activity in the pens, which is just a waste of time):
Why and When To Do It
The "why" here should be obvious: with Zwift races always starting out with a high effort, beginning near the front of the pack means you'll save a bit of energy compared to starting near the back. Giving yourself a call-up is just one more way to conserve power so you'll have it when you need it.
That said, this really isn't needed unless you're in an event with a high number of riders, since a small rider count means everyone starts near the front. There's no clear cutoff, but I'd say if your event has over 100 riders you should definitely give yourself a call-up, and if there are less than 50 riders it really doesn't matter.
Questions or Comments
Share below!