The Zwift events team is being kept busy around the clock as pro teams, cycling federations, and local cycling clubs scramble to keep their members motivated and active during these challenging times.
Two big announcements were recently made by two of the world's top cycling federations: British Cycling (BC) and USA Cycling (USAC). Here are the details…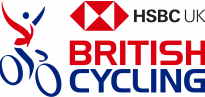 British Cycling Race Series
The British Cycling Race Series launched March 19th and currently shows road races, time trials, and group workouts on the schedule. Group rides are coming soon, according to BC's press release:
Those wanting to pit their form against the best of British won't have long to wait as group rides led by the Great Britain Cycling Team, including with women's academy squad Team Breeze, are set to be introduced.
Great Britain Cycling Team women's endurance academy coach, Emma Trott, said: "We're in an entirely unique situation that means there'll be no racing for a while, but it's important that we try to find some sense of normality in all this. For us, that's training and staying connected not just with each other, but the cycling community. Moving things online is a really fun way of keeping that connection and we're all looking forward to people joining us over the next few weeks."
Visit zwift.com/events/tag/britishcyclingrace to see the current schedule of races, and zwift.com/events/tag/britishcyclingworkout/ for the schedule of group workouts.


USA Cycling Events
USAC has collaborated with three well-established Zwift teams to put the federation's weight behind popular existing events. Team ODZ, Team DIRT, and Indoor Specialist all host a variety of weekly events, some of which have been renamed as USA Cycling events.
Events include races and group rides. Visit zwift.com/events/tag/usacycling to see the current schedule of USAC events.

More to Come
BC and USAC are just two of the many federations who are setting up events on Zwift. Stay in touch with your country's federation if you are interested in taking part!
More Clubs and Federations? Share Below!
Do you know of other clubs or federations setting up official Zwift events? If so, please share the details below!