I have been fortunate enough to ride the two big mountains in Zwift: the Alpe du Zwift and Ven-Top. These of course based on the iconic Alpe d'Huez and Mont Ventoux real-life climbs and despite being immensely challenging, they were memorable experiences for all the right reasons.
Therefore, when the opportunity arose to test my legs on the real-life Box Hill, I couldn't pass it up. I was excited to compare the route to that found in Zwift.
But before talking about my experience on the climb, it's worth explaining where it is geographically and how it has risen to fame.
About Box Hill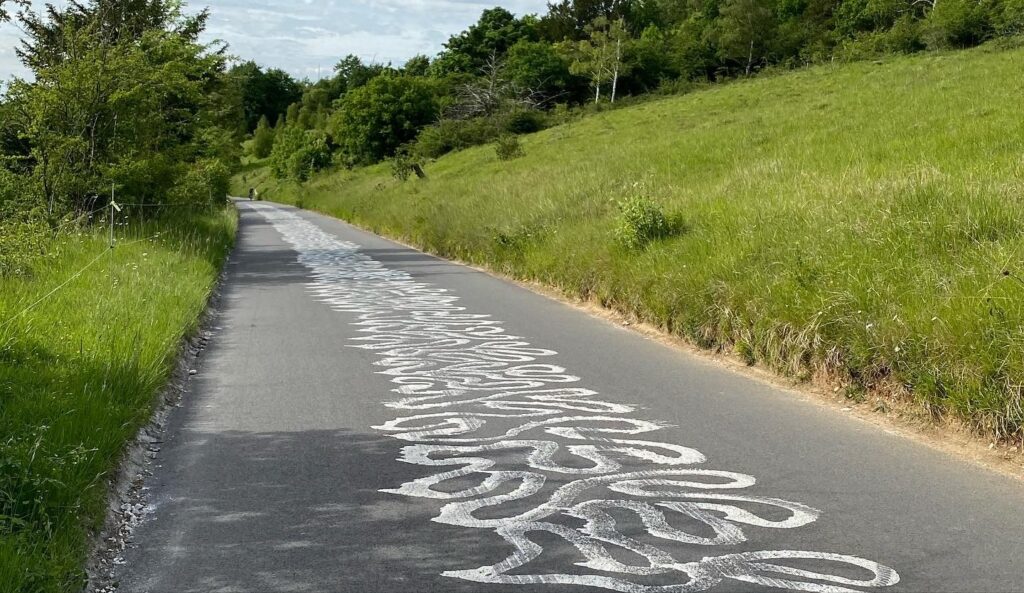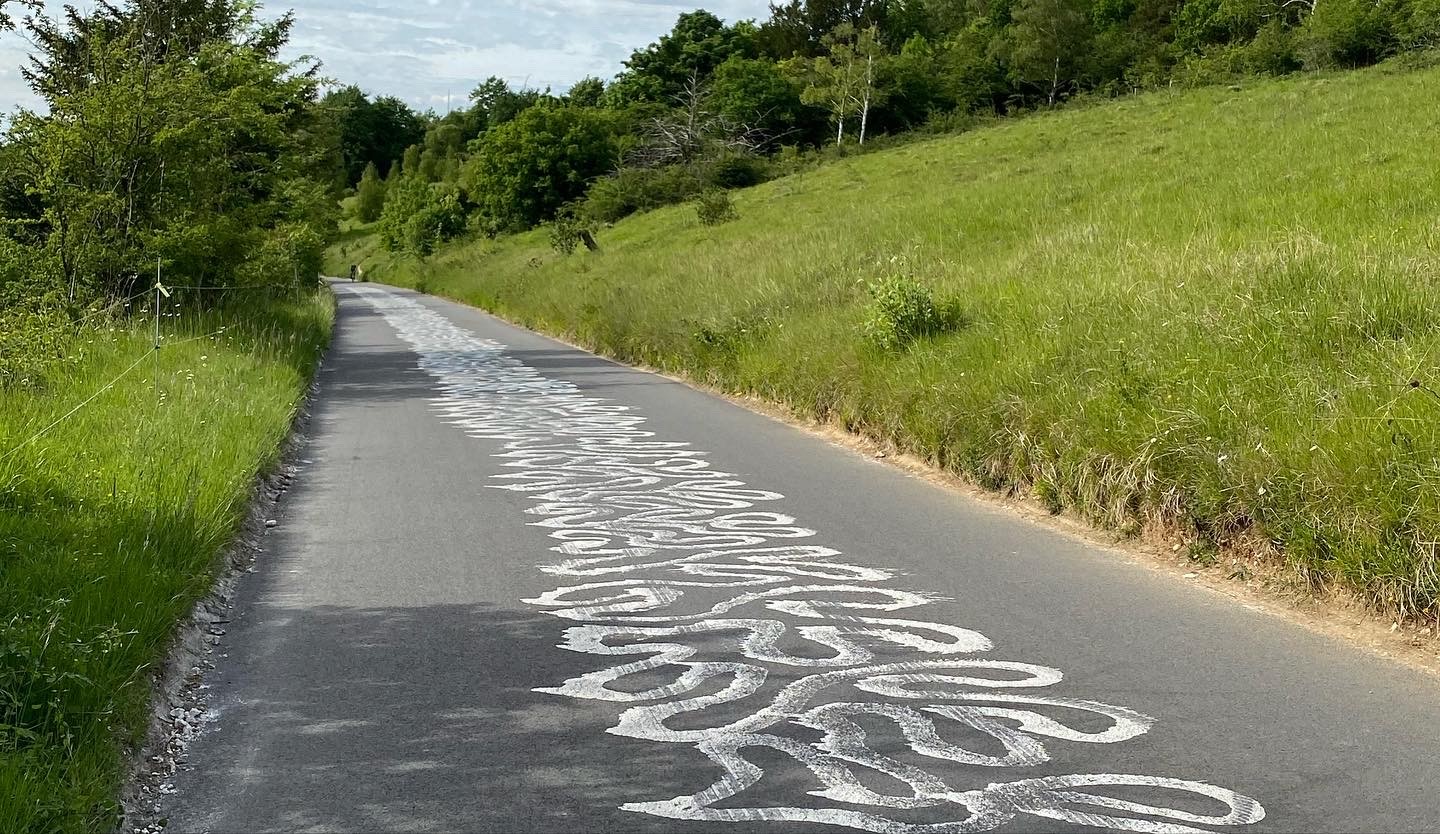 Box Hill is situated in the Surrey Hills, south of London, UK, and is designated an "Area of Outstanding Natural Beauty" (AONB). It is one of 46 nationally protected landscapes in the UK, and has equal landscape status and protection to a national park.
Its direct rail links from London Victoria and Waterloo make it a popular destination. Additionally, it was used during the 2012 Olympic Road Race, where during the Men's event the climb was tackled nine times.
In terms of stats, it's not a particularly impressive climb. In fact, if it was situated in the Alpes it would barely get a mention, being only 2.5km in length with an average gradient of 5%, maxing out at 8% with only 129 meters in elevation gain! However, it is its accessibility and proximity to London that gives it its fame.
According to the National Trust, the route has been tackled by 103,268 cyclists a total of 773,437 times. The fastest climb? 4min 37 seconds, at an average speed of 32.5kmh.
It is without doubt the 2012 Olympic Road Race that elevated Box Hill to another level with the event watched by 15,000 on site spectators and a global audience of two million. The route and its surrounding areas forever became associated with road cycling, and it was consolidated further when it was included in the Prudential RideLondon 100 route.
Memoires of Box Hill
In 2012, I watched the Men's Olympic Road Race at the finish line on the Mall, alongside the wife of recently retired American pro cyclist Tejay van Garderen and the sister of Chris Horner, who were both competing for the US Team. I can recall watching as the British Team sat on the front of the peloton, trying to control the race to bring it home in a bunch for Mark Cavendish to finish off and win the sprint. It was a super strong team that consisted of Bradley Wiggins, who had just won the Tour de France, Chris Froome, who had finished second in service to Wiggins, Mark Cavendish who was the reigning World Champion and had just won the prestigious final stage of the Tour de France on the Champs-Élysées, Ian Stannard and the Road Captain, David Millar.
My lasting memory of the day was seeing the British Team climbing Box Hill, and I looked forward to the day when I could do the same. Little did I realise that it would be 10 years before I would get the chance to fulfil that ambition.
Box Hill and Zwift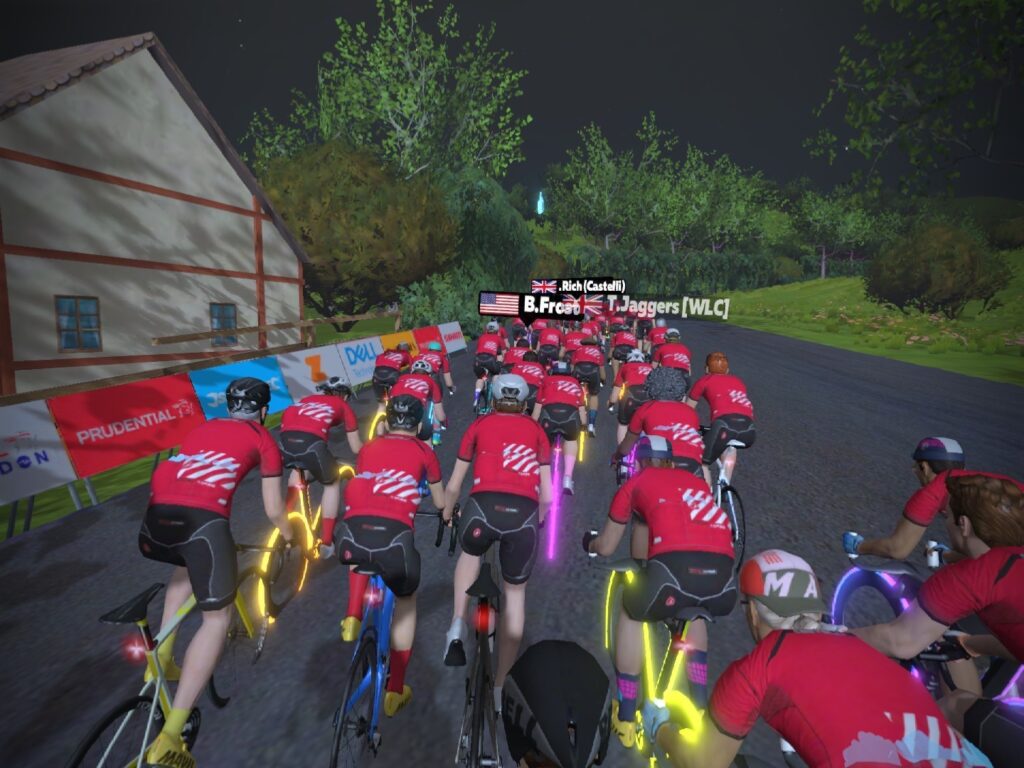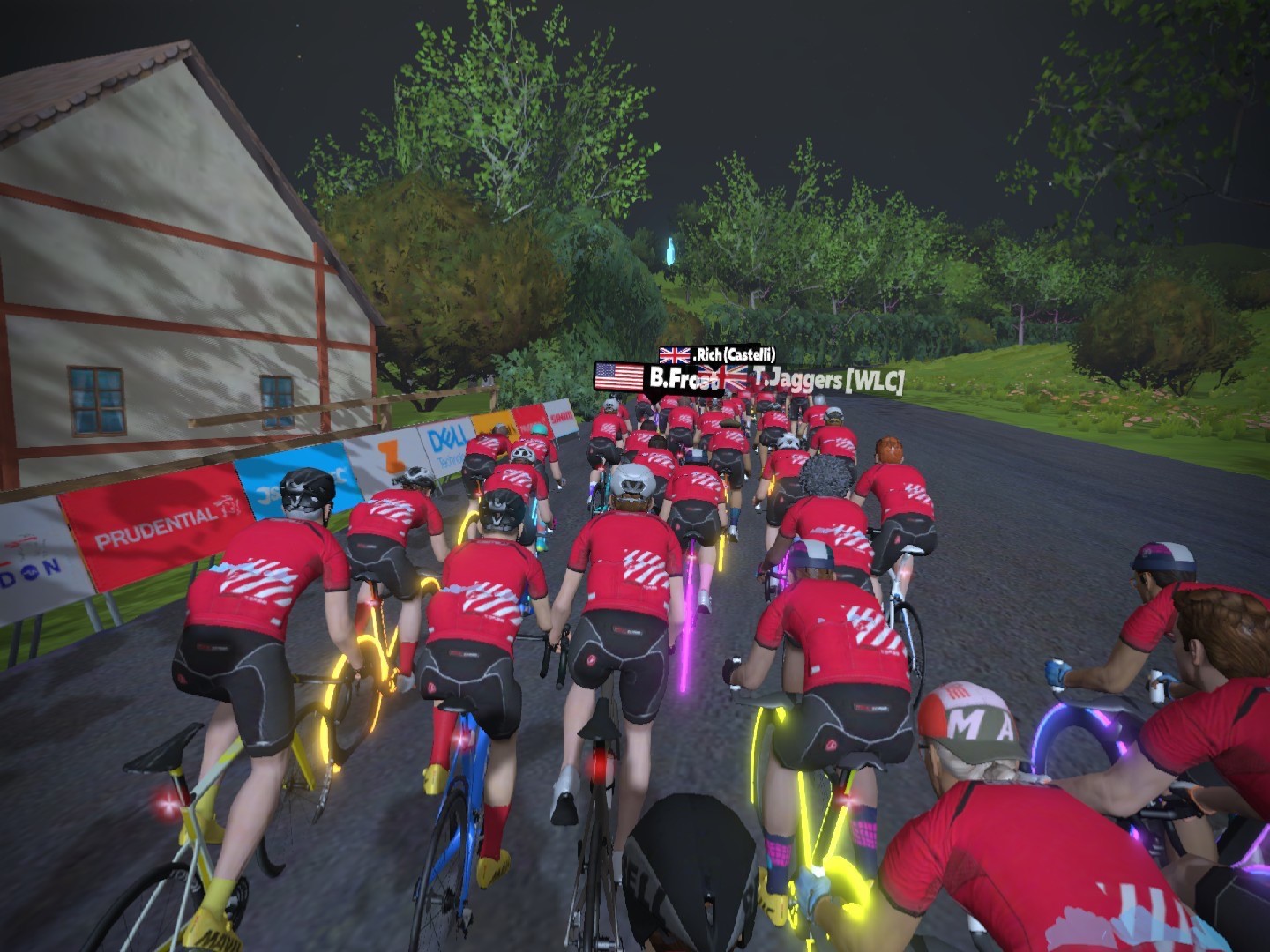 Zwift launched their London map (including Box Hill) in July 2016, so when I started riding on Zwift and ventured out of Watopia, I was delighted to finally ride Box Hill. For the last few years I have been climbing and descending the famous Hill virtually, and consequentially it's a climb I have come to know well. I've learned that no matter what pace you ride it, whether solo or in a group, it's always a challenge and therefore I wanted to see how I faired when I tackled it in real life.
Box Hill In Real Life
I came with high expectations, perhaps unrealistic expectations. Ultimately, I think I have been spoilt by Zwift.
I was staying in a hotel close by and my plan was to take the bike and ride up Box Hill. However, the traffic and busy roads meant I was rethinking this strategy before even getting on my bike. This was not looking good.
After checking in at the hotel and getting my bike set up, I decided that perhaps it would be better to ascend the climb from the other side, figuring it would be less busy. From Zwift, I know this as "Fox Hill", however, this does not directly map in the real world.
To get to the back of Box Hill, I had to navigate Pebble Hill Road. I started to get a feeling of being on Zwift, because there was a conga line of cyclists going up this small incline.
I felt unsafe. The road was narrow, there were oncoming cars and cars alongside me and riders I wanted to overtake. This wasn't nice and made me realise how busy the British roads have become. At one point, as I was overtaking a cyclist, they realised that couldn't make the hill so suddenly braked and unclipped, causing me to veer out of their way, nearly getting clipped by a car that was passing too close. I wasn't enjoying this and was relieved to pull off and commence the climb to Box Hill. This is where I realised that "Fox Hill" from Zwift, does not mirror the descent from Box Hill in real life. In truth, the ascent up Box Hill from the back is pretty much a straight road, where you actually go through a small village called "Box Hill."
Next, I passed a view point that was nice but full of people and I found myself slowing behind cars as they stopped for one last view. Due to the narrow road, I found myself unable to get by these cars and their descent was furthered hampered as they slowed for the many speed humps that were situated on the road. I had to slow to a stop as I rounded the corner to the Visitor's Centre which marked the summit, as people walked across the road without looking and more cars joined the convoy for the descent.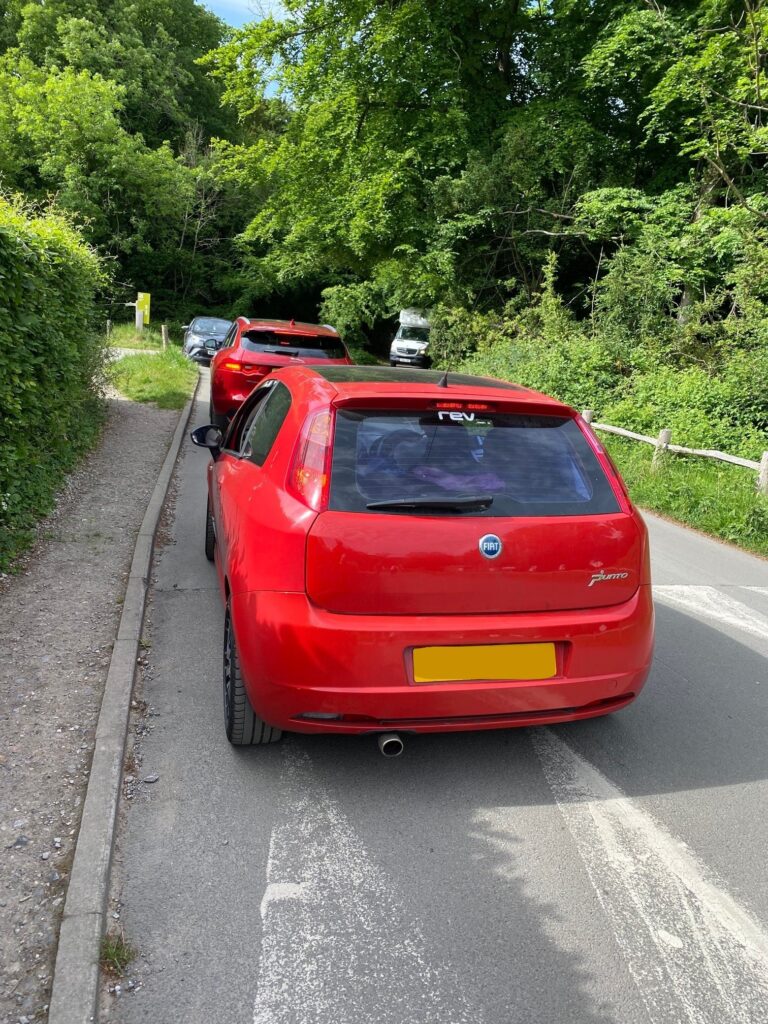 This was chaos. This was unpleasant.
Given the lack of progress, I took the opportunity to stop and take photographs. I had to wait several minutes for the road to be clear so I could get a nice photograph that would show the climb in its splendour. As I was stopped, several motorbikes roared past me, along with cyclists on all different bikes. This was busy. Really busy.
I reached the base of the climb and turned around to ascend. I had to wait for one cyclist to start his ascent and two cars to pass, before I could get going.
The lower slope of the climb was straightforward and it was here I caught the cyclist who I had given the head start, and I passed them before the first bend. There was a short bit of road before the hairpin where I had to slow then stop as two cars navigated their way round. As I entered the straight section, more motorbikes sped by. Then it was on towards the final corners before the summit.
Without pushing, I did it in 8 minutes exactly.
As I waited to descend, the cyclists I passed had finished and commented "Well climbed!" which I took to be an equivalent to a "Ride On!"
I then decided to descend for another attempt, this time I would push it a bit more.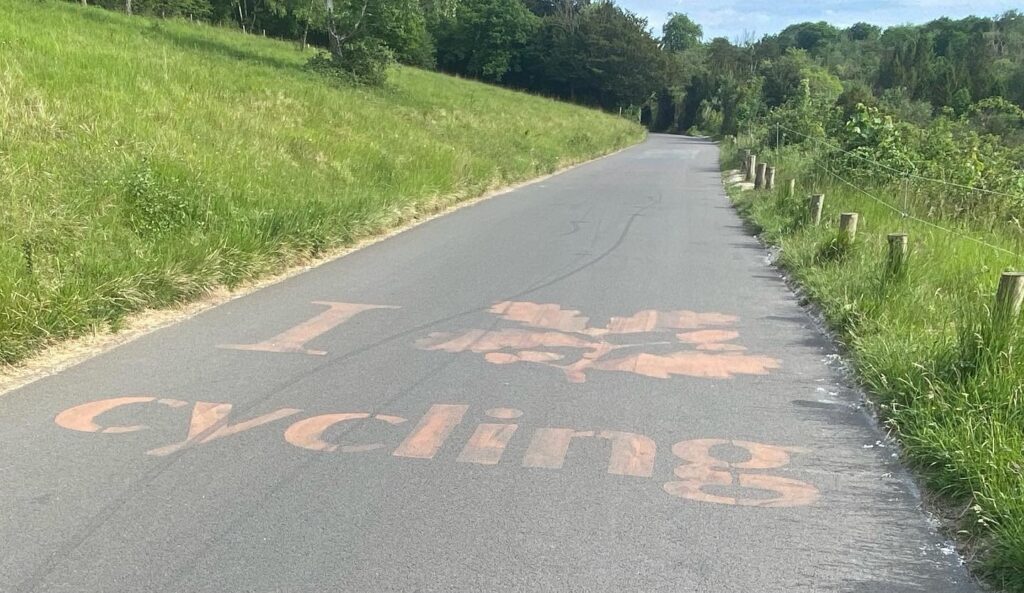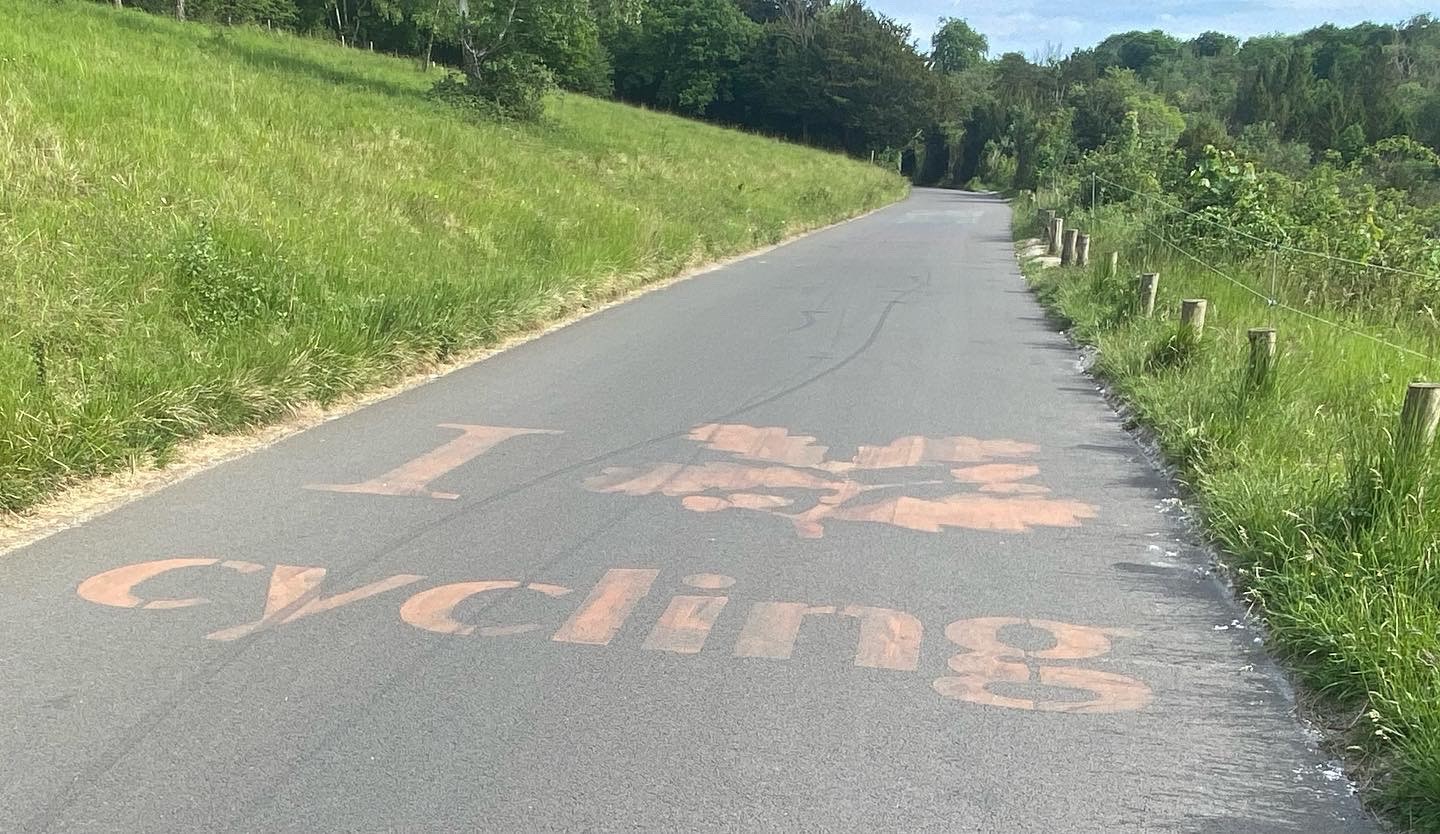 Ascent 2
As I descended, I was stuck behind a car and literally had to ride holding the breaks, I was caught by a mountain biker. I turned to him and commented, "It's more fun on Zwift!" He agreed.
As I started my second climb, my day out nearly came to an early end as a Quad Bike decided to overtake the car that they had been following and came barrelling down at me so fast I didn't even have time to ditch the bike in the hedge. He squeezed by me with a small gap to spare.
I was frightened and wasn't hanging around, so I was up out of that saddle and in climbing mode. I wanted off this climb and quickly. I crested in 6 minutes 51 seconds. I continued on to the descent, the way I originally came up, where I was joined by another cyclist.
The cyclist overtook me, and they were a little larger than me in stature, so I sat behind them in the draft, classic Zwift style, but that plan came to an end pretty sharpish as the potholed road resulted in his bike being rattled so hard that his bidon dislodged and I had to manoeuvre to avoid hitting it, ala Geraint Thomas style (you may remember Geraint hit a wayward bidon in the 2020 Giro, causing him to crash and ending his Giro challenge). I sat up and let the rider go, another close call putting me into self-preservation mode.
This was not fun.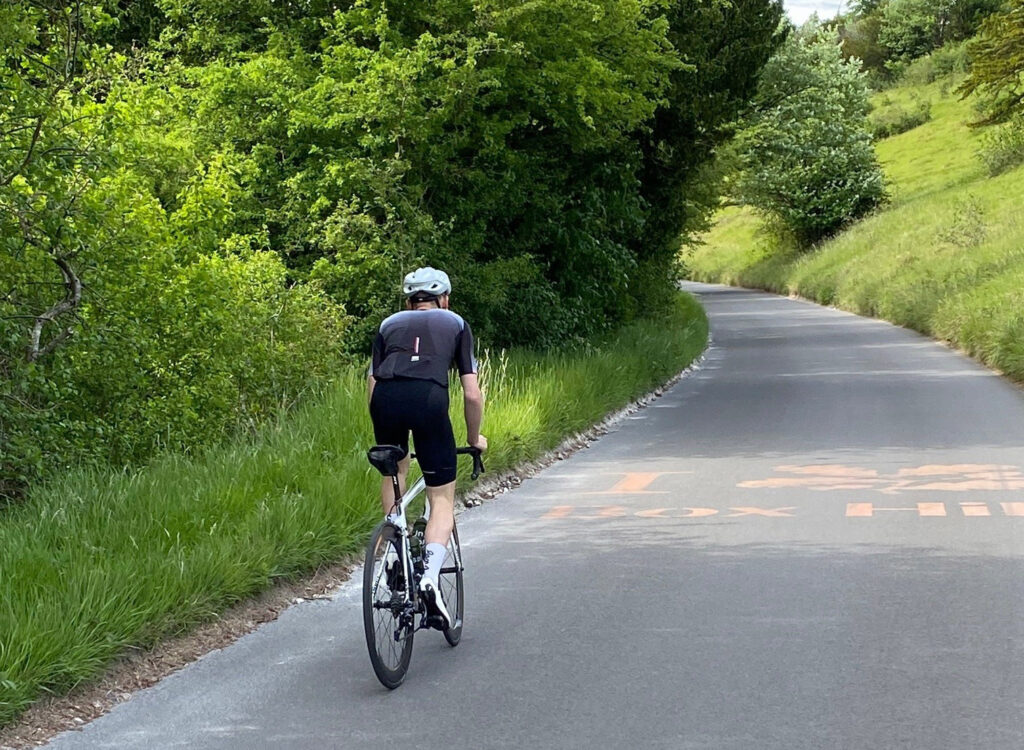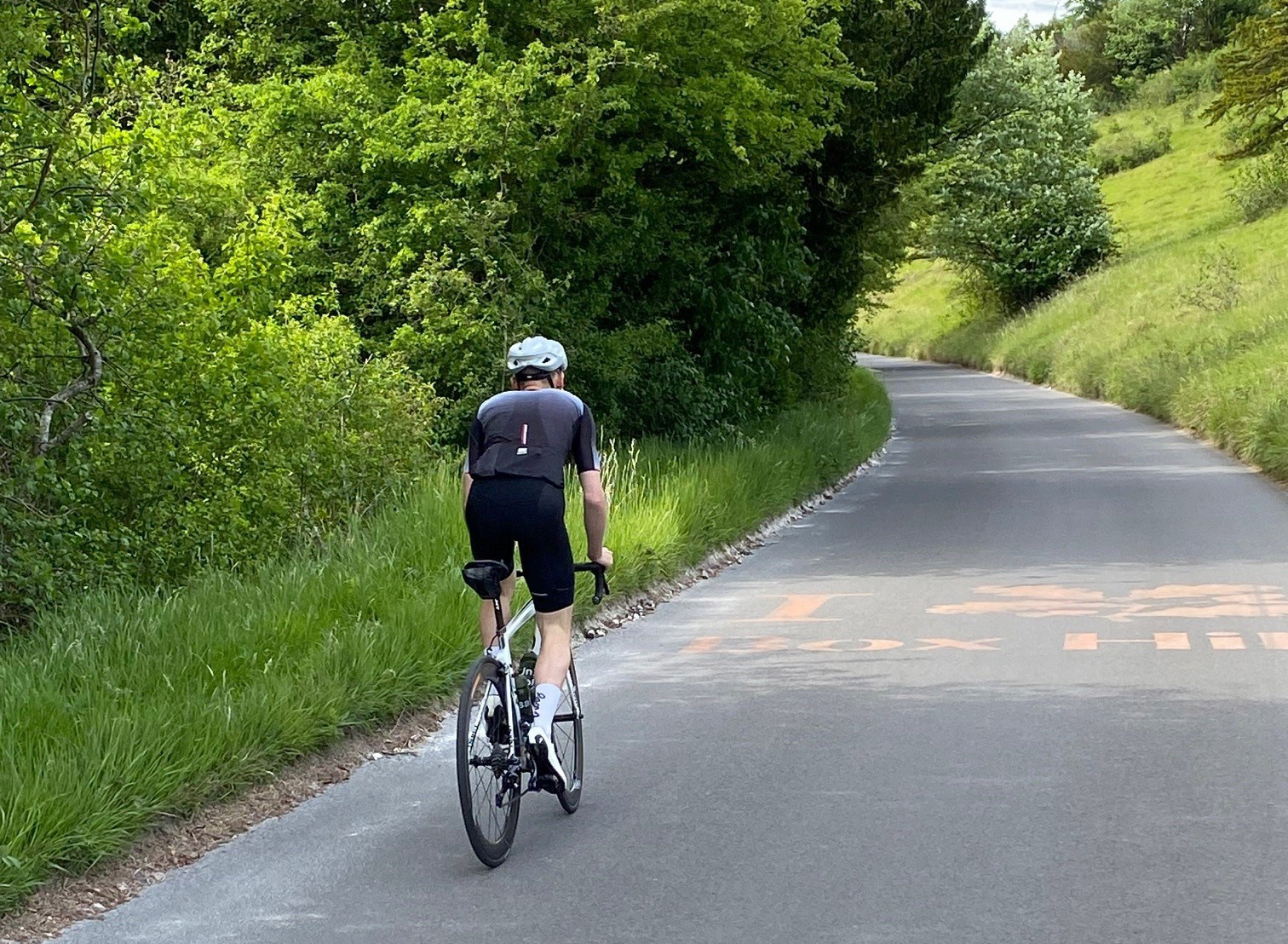 Summary
It certainly was an eventful few hours in the saddle, and when you compare Zwift's version of Box Hill to that in real life, Zwift have accurately recreated the details that are painted on the road and the climb feels very similar, with my ascent times being a good measure of that.
Where Zwift I think has the advantage and why I prefer it, is because it's simply safer. On Zwift I am not worrying about cars, the road surface, or other cyclists and can cycle at a nice rhythm. If you haven't ever cycled Box Hill in real life, it pains me to say I don't think you are missing much. There are plenty of nicer, quieter climbs and areas to cycle within the UK.
They say "never meet your heroes in real life". Perhaps this should be expanded to "never ride virtual roads in real life" – however, to counter my own point, I can't help but think how fantastic an experience Alpe d'Heuz and Mont Ventoux are. Hard to say, but one thing remains unchanged: I certainly appreciate riding on Zwift.
What About You?
Have you ridden IRL roads which you've also ridden in Zwift? How do they compare?