Zwift CEO Eric Min has traditionally posted a Strava "teaser" ride just prior to the launch of new routes, and this morning it happened again. This teaser, though, was Eric's most challenging yet: a 56 minute climb up Alpe du Zwift!
Based on Eric's Strava GPS data we can now confirm that Alpe du Zwift is a full replication of the iconic Alp d'Huez. (Zwift's climb does not include the traditional Tour d'France finish up through town, but ends at the "tourist finish" in Veil Alpe.) Here is a comparison: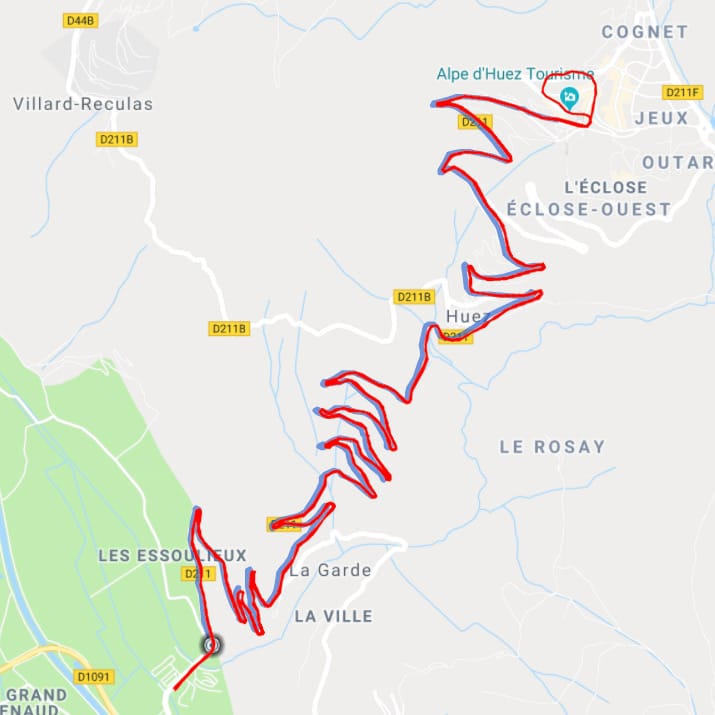 Climb Details
The climb gains 1036 meters (3400′) over 12km (7.5 miles) with an average gradient of 9%.
Surprisingly, the climb does not begin in the "construction zone" on the way to the Jungle Circuit. Instead, it begins with a right-turn near the flat section at the bottom of the forward Jungle Circuit.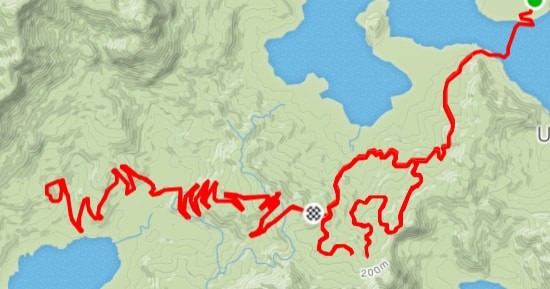 New Features
Min's screenshot from the ride shows some major changes to the map layout at the top-right. This map is much taller, and each bend in the climb is numbered, with some sort of segment tracking happening between bends so you receive a star for each bend completed.
Additionally, you can see from Eric's screenshot that Chinese language support has arrived.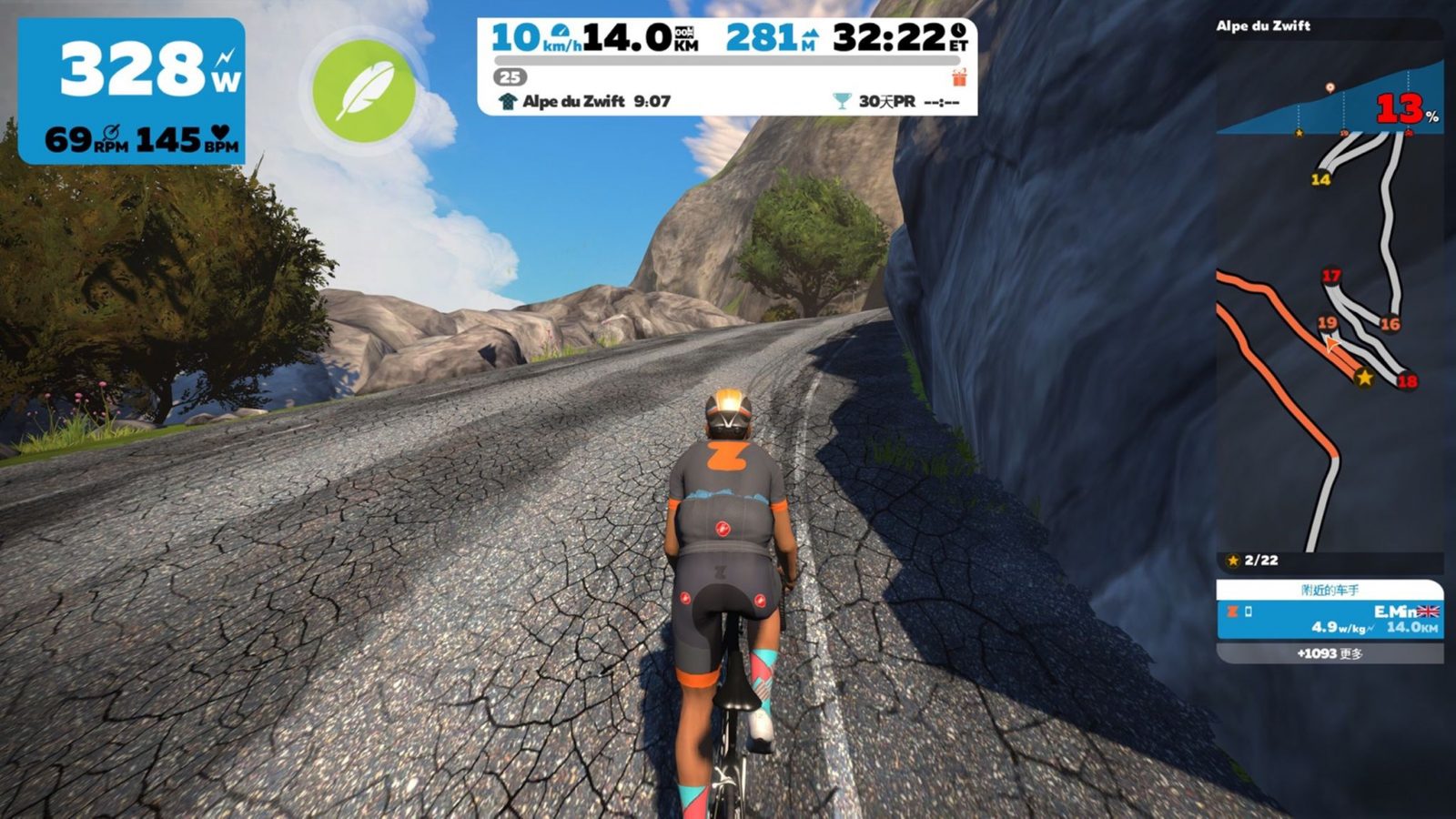 When Will It Release?
While Zwift never promises release dates, Eric's Strava post means the release is just around the corner. We also know it must be released by April 9th, when an event is scheduled on the new roads. My guess is the release will happen Wednesday or Thursday night (March 28-29), but as always game master Jon Mayfield will make that call.
Climb on!