Just a few hours ago Zwift released a short video clip on Twitter and Facebook:
What the Zwift?! Anyone recognize this road? ? pic.twitter.com/aBupgypt54

— Zwift (@GoZwift) March 16, 2018
The road is France's Alp d'Huez, possibly the most iconic climb in cycling. Specifically, Zwift's teaser route shows approximately 3km of the Alp d'Huez climb, beginning ~3km into the climb. Here is a map of a portion of the real climb, which Zwift's route perfectly matches if rotated 90°:
What does Zwift have planned? Will they attempt to perfectly replicate Alp d'Huez, with its 21 hairpin bends who each have been named after past Tour stage winners? The actual climb is 14km in length with an average gradient of 8% for a total elevation gain of 1100+ meters. Ouch! Here's a video of one cyclist riding the entire climb:
I highly doubt Zwift will go for a perfect replication of Alp d'Huez. In past interviews, Zwift has said their goal is to bring a longer climb into the game, but to make it fun and unique so riders don't have to slog uphill for 45-90 minutes then coast downhill for a long time. This is the direction Zwift seems to be going (see the entire London course): including real-world elements in the game, but putting their own twist on them.
Where will the new roads tie into existing ones? This is not yet clear, although the new jungle route has included an under construction section of road which you pass just before the fork in the road taking you onto the Jungle Circuit. So it's possible this junction may be part of the new route.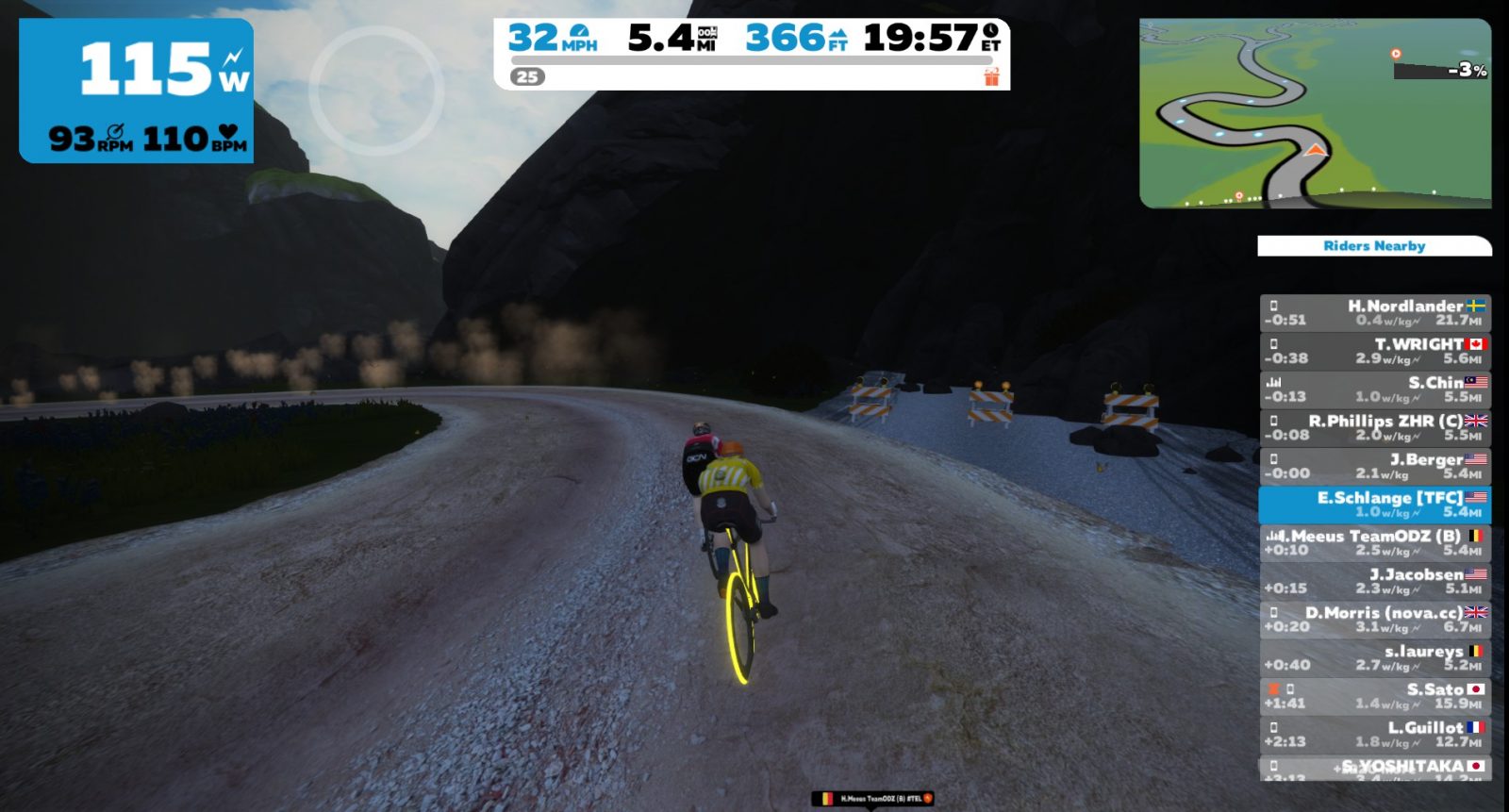 In the past Zwift has released teaser rides of new routes as Strava activities, so this video clip is a first. Hopefully it means the new route's release is happening soon. Ride on!