Zwift Companion 3.0 has just released, and it includes a major upgrade to the Activity Feed. Here's a look at what we now have at our fingertips with this powerful new tool.
Introducing the Enhanced Activity Feed
What used to be a very basic activity feed has been blown wide open in this latest update. We now have access to loads of data, beautiful graphs, and a new level of interaction with other Zwifters. Here's a quick list of what the new Activity Feed offers:
View an animated map-based playback of each activity (complete with highlights)
Activity photo browser
Rich graphs for power/cadence/HR
A list of everyone who gave you a Ride On, and an easy way to follow them
Race results
Private notes to your activities
Commenting on the activities of others
Filtering: choose between viewing your entire feed, just favorites, or just yourself
Race Results
The race results feature is a very cool addition. I do hope it can be made clear in the app that for most races, the immediate in-game results are preliminary results only. Companion shows the in-game finishing order, but riders are often removed from final results because they raced in the wrong category, were not registered with ZwiftPower, or otherwise violated rules of that particular race.
At this time you will need to visit ZwiftPower.com for final results, but displaying them in the app moves us toward a better race experience for everyone. Word on the street is ZwiftPower is going to integrate more tightly with Zwift's systems in the near future, which could (among other things) provide a way for racers to view final results from within the app.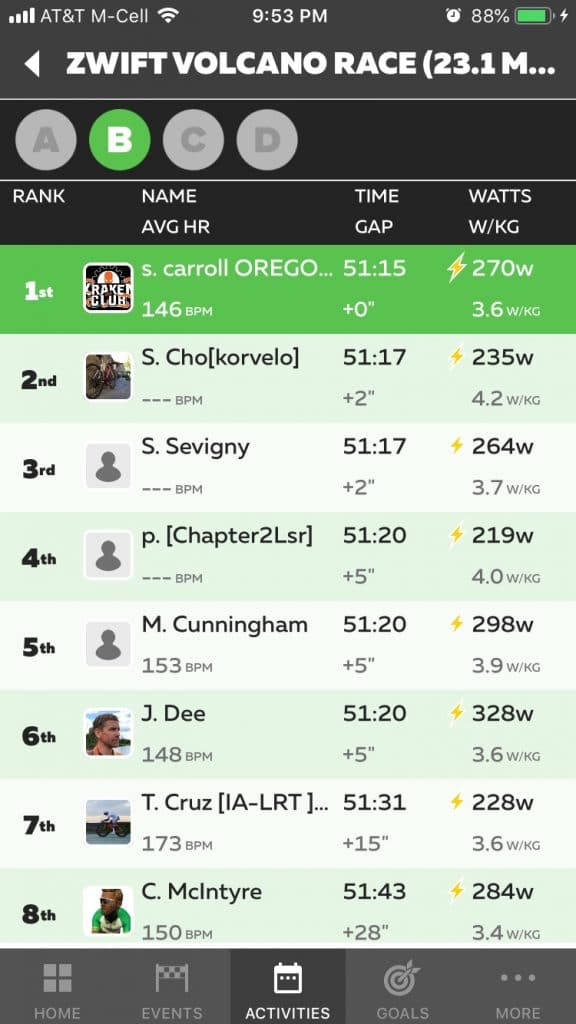 Commenting
This may be my favorite feature of the new Activity Feed. The ability to comment on activities is huge, because before today there was no easy way to share a comment with someone outside of a quick message in game. Apart from in-game messaging, you had to track them down on Strava or Facebook, and that was just a big hassle.
Activity comments make it easy. I predict activity comments will be heavily used and will help make Zwift much more social than it already is.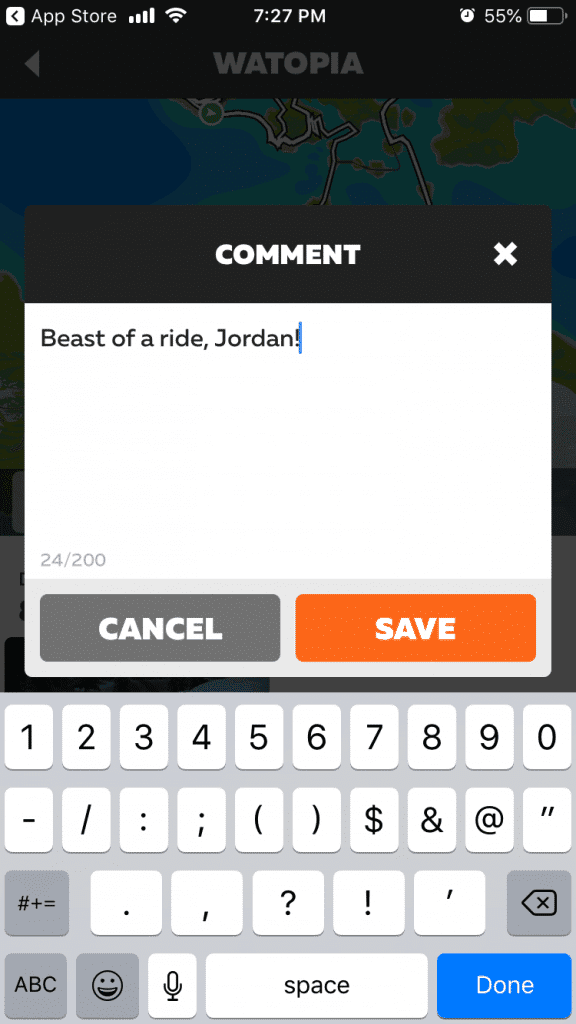 A Word About Privacy
You can comment on any activity which people have shared publicly. Go to Settings>Privacy to change the default privacy setting for your activity, or set individual activity privacy when saving from within the game or by editing the activity from the Companion app after you are finished.
The app development team put a lot of work into these Activity Feed features, and it shows. Well done!