Racing on Zwift is unquestionably a vice of mine. I greedily hoard those little digital trophies on ZwiftPower, take a little too much pride in virtual glory, enviously look at racers with 15+ W/kg sprints, lust after a Mathieu Van Der Poel-esque thermonuclear attack, and can quickly be moved to anger by an ill-timed dropout. Once the racing is done, I typically skip a cool down so I can progress straight to sloth, gluttony, or both (usually both).
This year we return to the 2020 format of the Zwift Classics, with many opportunities to race each course during their featured week. That was all it took for the little devil on my shoulder to start whispering in my ear: "Try to win them all".
My teammates know by now that I'm fond of a little panache, often agonizing all week over the possibilities for searching surges, counterattacks, or a glorious long-range solo move. Is there any better feeling than riding away with a race?
More often than not, the pace of the race and quality of my competitors put paid to any exotic tactics, and we are back to "hold on and sprint with whatever's left" territory. But the Classics format this year has capacity for chaos. 
Category enforcement is on to help eliminate any flyers who might turn the race into a leg-sapping endurance challenge, and the sheer number of events should mean smaller fields on average. That sets the stage for spicy racing. Point-scoring intermediate sprints and KOMs, which can totally change the complexion of a route, are sadly missing, but this makes winning in unconventional ways even more elusive and appealing. 
Together this makes for an appealing personal challenge. Score a win on each course, with bonus points for flair.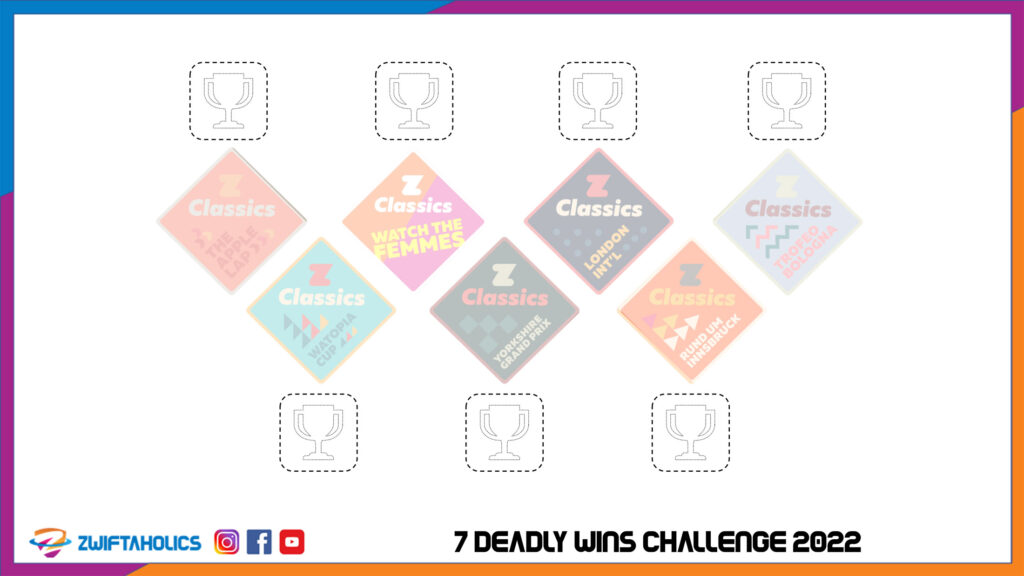 First up is Astoria Line 8, which takes in all of the ground-level roads of New York and happily sails past the glass roads which have put paid to many of my racing ambitions. A long attack from Harlem Hill, the route's main challenge, would require a strong 10-minute solo effort to the line. That's well outside my sweet spot.
The short rise through the intermediate sprint banner is the other option which may tempt those who don't fancy their luck up the short steep pinch to the finish line. For the Bs that's between a 90-second and 2-minute effort, but it'll be no small feat staying off the front with the peloton picking up speed on the mostly downhill run to the finish. 
Of course, if all else fails, there's always the frantic 20-second dash up 'Cat's Paw Hill' to the line!
I'll be channeling the spirit of Ricky Bobby in this series – "if you're not first, you're last!" The thought of getting pipped on the line and having to repeat the whole affair until a win materializes is strong motivation to take matters into my own hands, and legs! I'll be streaming the highs and the lows on my Zwiftaholics channel on YouTube and it'd be great to have your company, whether that's to cheer, jeer, or take me on to try and spoil the party.
See you in New York!
Your Thoughts
Share below…