We all know that a mile in Zwift is worth 30XP and a kilometer is worth 20XP. So how did I reach Level 50 with less than 20,000km of riding?
With 500,000XP being needed to reach level 50, surely one needs to ride 25,000km at 20XP per km or 16,667 miles (26,816km). Or do they? I'm Zwifting proof that it's entirely possible to reach 500,476 XP with 19,843km of riding. That's 25.22 XP/km (40.58 XP/mile)!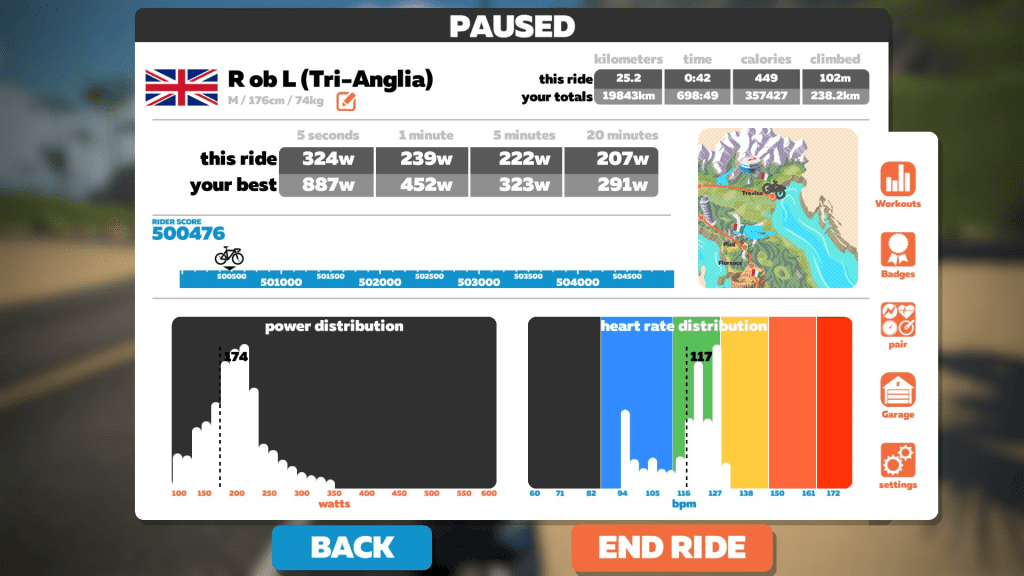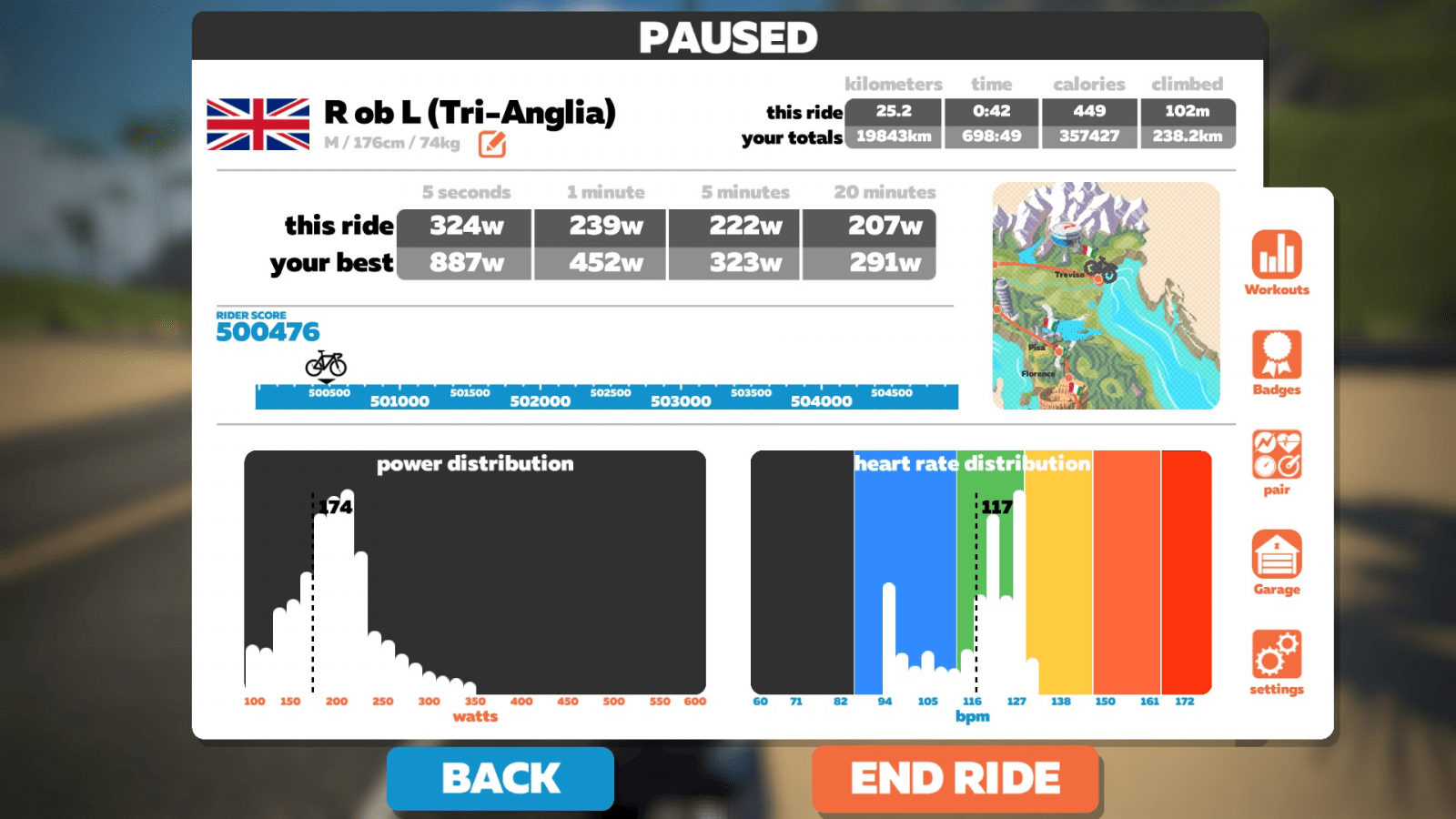 A good number of approaches to gaining extra XP are covered in 8 Ways to Earn more XP and Level Up Faster on Zwift. And the screenshot above, like a good weight-watchers case study, proves it.
So, what tips does someone who has gained 25% extra XP over 20,000km give?
Put yourself into km rather than miles (you'll get 7.3% more XP this way).
Get gamified and go seek achievement badges. Throw a U-turn, do a workout, be a fan, watch people and complete a workout are pretty easy ways to get a little XP bonus.
Tour the courses and get the route achievements. You pretty much get double XP for the first time you ride a route. Ensure you select it as you start up Zwift and keep riding until you get the success banner!
Look for events giving double XP (they are very rare). The 2020 Tour of Watopia was a prime example of this, giving 40XP per km rather than the normal 20XP. If you get a route achievement on one these stages, that's as good as triple XP.
Ride the Alpe. Ride it a lot. Yes, it's slow XP on the way up, but the XP on the way down is pretty easy. 13km 260XP in 10 minutes. Plus, there is an XP bonus at the top once you have the gloves or don't get the wheels.
Ride a time trial bike – you'll get XP bonuses through each arch instead of powerups.
Get into a pack in a group ride. Ok. It doesn't earn any extra XP per km, but you will cover more distance within a set time if you're traveling faster thanks to the increased draft.
Do some workouts. Feel free to craft your own if you want, but you do get more than 20XP per km.
But the biggest keys to gaining XP are to ride your bike, have fun and be social in the Zwift community.
Think it's going to be a quick trip to Level 50? Whilst it's proven possible to gain 25% extra XP over 20,000km, it will still take you ~700 hours to do so. Enjoy. Ride On!
What About You?
Have you managed to reach level 50 with less than 20,000km of riding? Share your experience and tips below!