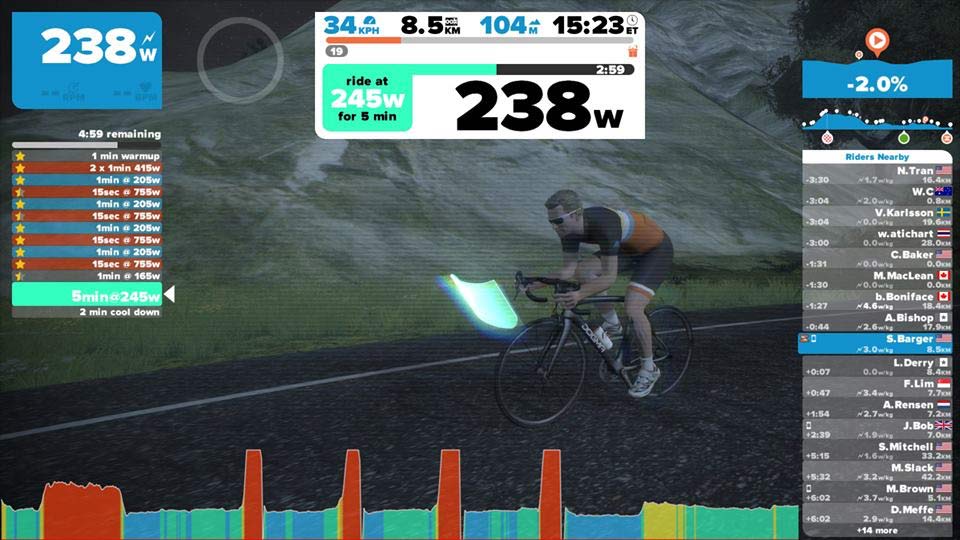 This is a question I've seen asked by many new Zwifters. What is the little screen floating in from of some riders?
The answer is simple: that screen indicates the rider is currently performing a structured workout as opposed to a typical "free ride." Riders with this screen will also have a bar graph next to their name in the rider list.
The heads up display shows interesting info about the rider, including current wattage and heart rate. It even changes color depending on which power zone the rider is in:
Zone 1: grey
Zone 2: blue
Zone 3: green
Zone 4: yellow
Zone 5: red
About Zwift Workouts
Workouts in Zwift are powerful training tool, with various workout plans offered as well as the ability to create custom workouts. Zwifters find these workouts valuable because they force you to hit particular targets so you can train more efficiently and effectively.
Looking for a list of of Zwift workouts?
Check out the library at whatsonzwift.com >