Zwift has released its next major update on all platforms (version 1.0.17198 on PC/Mac, version 1.0.17159 on iOS). The most notable feature included is the new "Ride Report" which is displayed at the end of your ride.
The ride report will show you the basic stats of your ride such as a map of the route you took, notable things that happened, who you rode with, who gave you a 'Ride On', and allow you to even befriend those riders directly from the notification. Additionally, for the data geeks who are interested in details, there is 2nd tab full of second by second ride data for power, cadence, and heart rate; as well as a 3rd tab which includes your 'critical power curve'.
The ride report feature is a great idea–being able to easily follow riders you interacted with will help to build the community, and the additional ride data is always fun as well. I personally want to get a better look at the map, since I've got my own map I've designed and I'm sure the one used in the game is more accurate, especially in the places that are hard to see in game (distant shorelines and the like).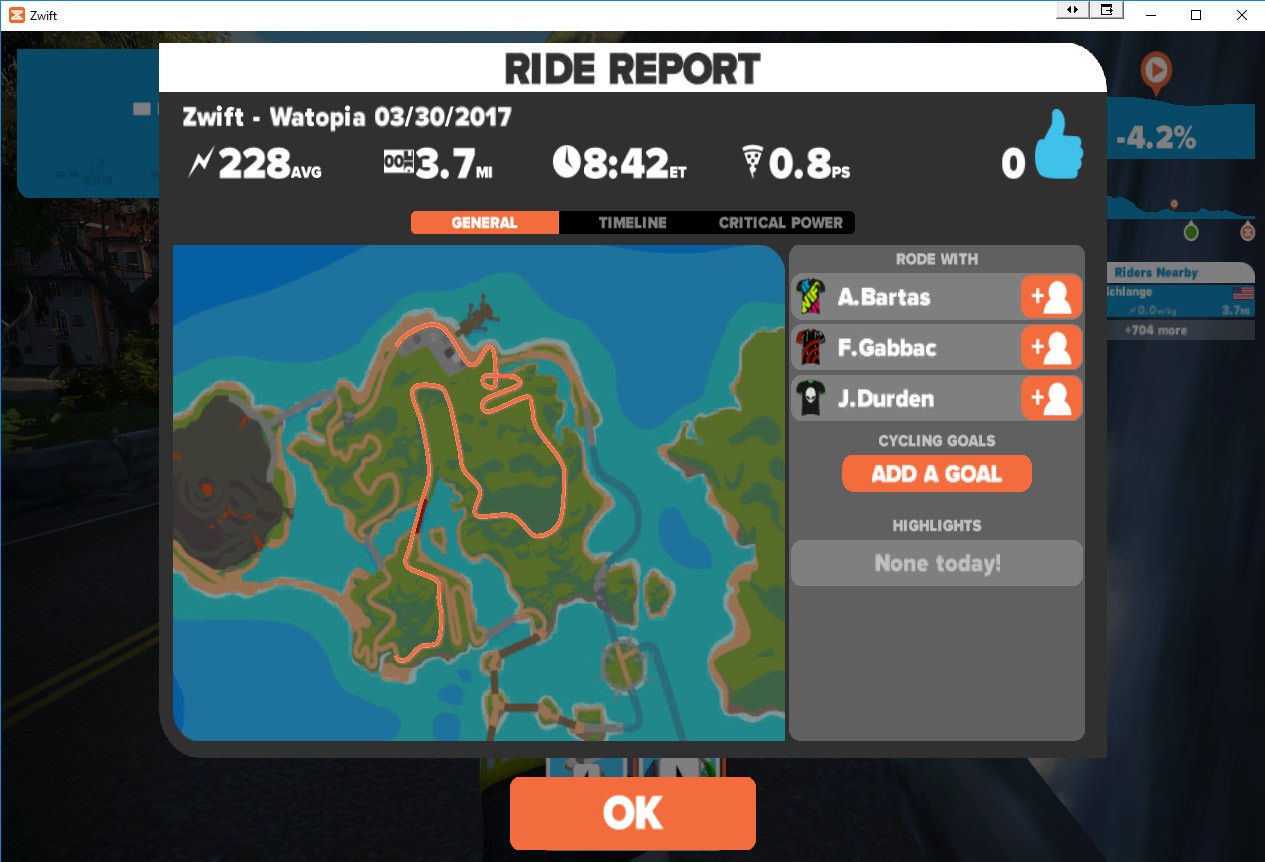 "Critical Power" tab shows power curves from this ride as well as your historical best (curves are off due to my wacky test numbers)
Additional updates include bug fixes on a variety of fronts–read the official release notes for details.
Included in the release notes from Game Master Jon Mayfield is this little teaser, which I like:
On the near-term future roadmap we have some exciting things planned, one of which is the ability to join an event for a short period after it has already begun.