The latest Zwift update has been announced and will be released in phases over the next few days.
This release has some small new features, including new badges for Climb Portal lovers. Let's dive in!
Climb Portal Badges
After the Climb Portal launched, we said we'd love to see some associated achievement badges. It looks like Zwift was listening! They've added three new badges: Portal Climber, Climb Portal Pro, and Legs of Steel. These are awarded for doing 1, 10, and 25 Portal climbs and are worth 100XP, 500XP, and 1000XP, respectively.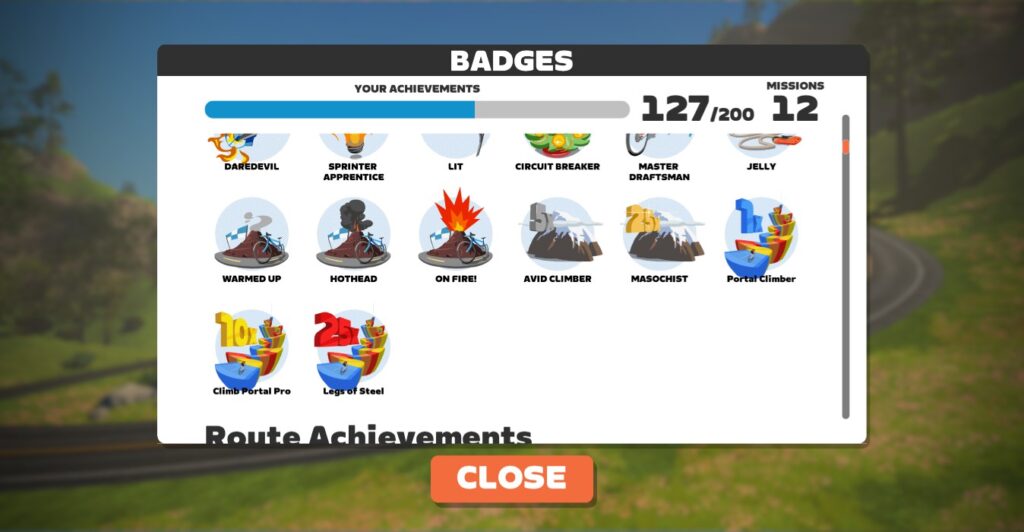 It doesn't matter which climbs you do – you could do Cote de Pike 25x to earn "Legs of Steel", or go big and earn it on the Tourmalet. Or mix it up with whatever combination of climbs you'd like.
Climb Portal Schedule
Zwift has shared the Climb Portal schedule for August. It begins with two climbs we've already seen, but finishes with two new climbs from real-life Scotland: Crow Road and Bealach na Bà!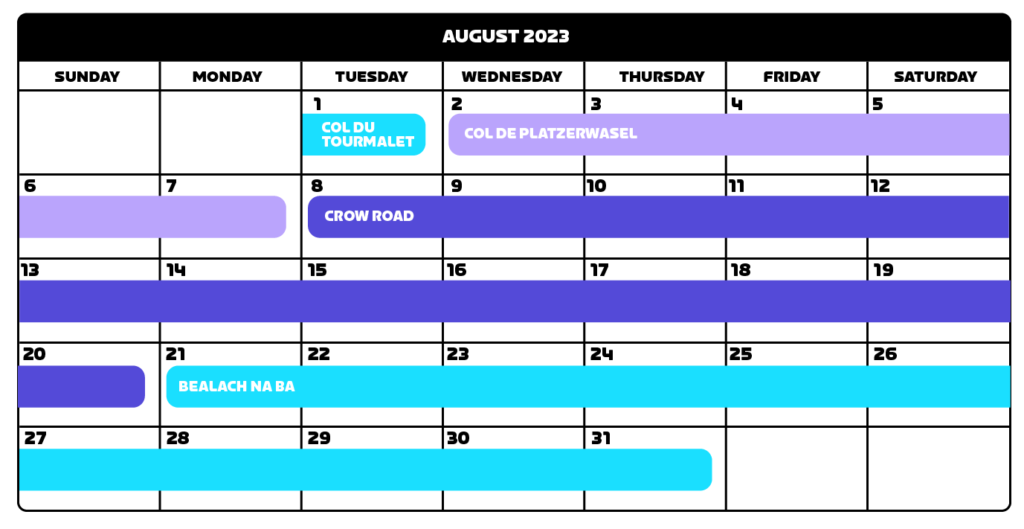 We've created a dedicated page at zwiftinsider.com/climb-portal-schedule/ which (like our Guest World Schedule and RoboPacer Schedule) will be regularly updated to show the current Climb Portal calendar.
New Race Results Screen
Zwift says, "Added a new results screen for races only. This will show a more simplified results view with more important data post race."
I did a race just this morning (and had a power dropout, so no judgment on me finishing at the back 🥺) that ended with the new screen. Here's a shot of it: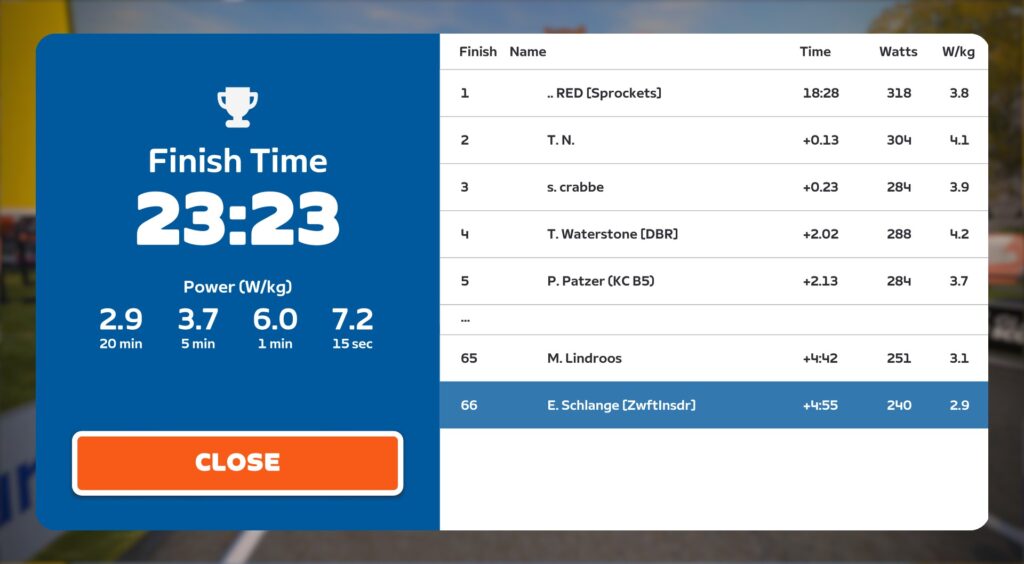 A few thoughts:
It's definitely simplified, which is great.
We like the power numbers on the left. We'd like to click them to toggle between W/kg and pure watts, and we'd love it to show a badge or trophy next to numbers that are a new 90-day PB.
There was nowhere to click and see the full finisher's list, but we think that is a bug, since we've seen such a link in other mockups. (We would also like a way to click to see the results of other categories.)
More Release Notes
Here are additional tweaks and bug fixes Zwift provided for this update, with notes from us in italics:
Zwift Play:
Improved the description of the Trainer Difficulty setting in Zwift Settings. "Adjust the gear bias for your ride type" wasn't clear? 🙂
Fixed an issue that could cause intermittent swerves when cycling with a steering device: this is a welcome fix, but the issue doesn't appear to be completely resolved based on some quick tests in a tightly packed race group of ~80 riders.
Fixed an issue where the list of Pacer Groups in the Teleport menu was missing icons and w/kg information.
Fixed an issue where a runner's shoes could be reset back to Zwift White when customizing their avatar's hair or facial hair. We assumed this was just Zwift giving us fashion advice. "Changing to a goatee? You need white shoes…"
Apple TV: Fixed a crash that could occur when navigating from Zwift to the Apple TV home screen and then back to Zwift.
See Zwift forum topic on this release >
Questions or Comments?
If you spotted any other changes or bugs in the update, please comment below!