We had lots of riders in last Saturday's Tiny Races – the biggest turnout we've seen to date in most categories! In the middle timeslot 131 B riders contested the races. It may be time to spin up a fourth time slot.
I had a long outdoor training ride planned (prepping for a bike trip in a couple of weeks) so I didn't race the Tiny Races on Saturday. But I sat in and watched the middle time slot, providing some decidedly subpar commentary in a live stream. It was a really fun race, as the two top riders were tied going into race 4!
In the end, the overall winner in the Bs for the middle time slot was Chris Hoelzl of WattFabrik. He messaged what is perhaps my favorite quote so far from a Tiny Racer:
"Seldom have I enjoyed winning less."

Chris Hoelzl
Congrats to Last Week's Winners
Overall Podiums
A: Geoffrey Millour (SIGN)
B: Anders D. Christiansen (DZR)*
C: Krzysztof Fizyta (DIRT)
D: Evan Plouhinec (HEX)
A: Jon Werme (eSRT)
B: Chris Hoelzl (WattFabrik)
C: Steve Schilling (CRYO-GEN)
D: Kenneth Yau (Team Vegan)
A: B B (OMG)
B: Sam Atkinson (TBR)
C: Paul Smith (ART)
D: Dom Sim(Team Italy)
*Snowy Pruett actually tied with Anders for points in the Bs, but Anders gets the win because he had the highest single race finish of the two.
Women's Podiums
A: Åsa Fast-Berglund (SZ)
B: Cornelia Engström (SZ)
C: Julia Volkmann (Crushpod)
D: Sandra Moebius (RCP)
A: Jenny Ek (HERD)
B: Karoline Straßer (CrushPod)
C: Janine Schumann (WattFabrik)
D: Linn Björgvik (SZR)
A: none
B: Anna Russell (Saris-NoPinz)
C: Kelsey Tranel (KRT)
D: Ann Fleming (HERD)
This Week's Routes
This week we're going all-in on Makuri Islands, with four fresh routes that have never been seen in the Tiny Races.
Here are photos so you can see the precise location of the custom finish lines: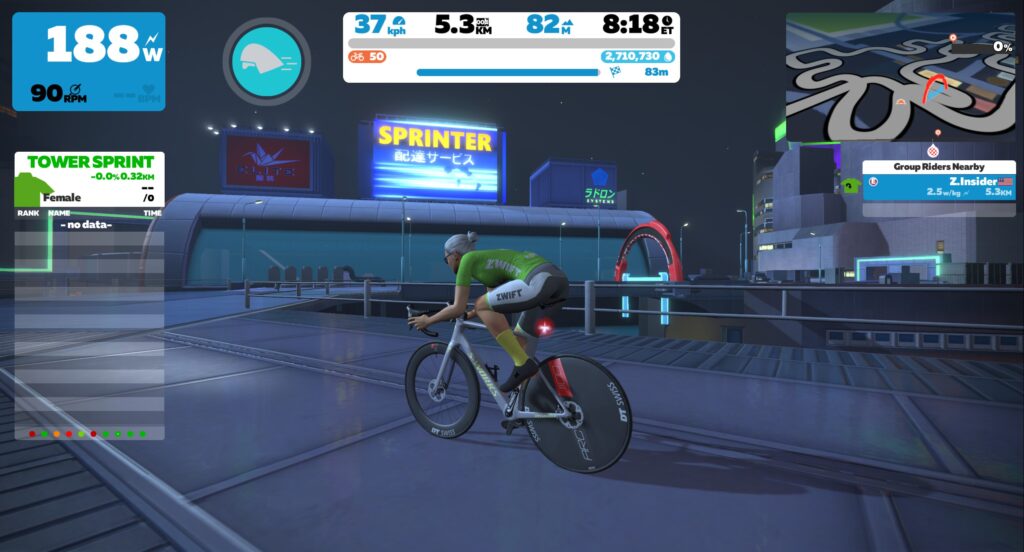 Sign up at zwift.com/events/tag/tinyraces
Join a Chat & Chill Cooldown Event
Immediately following each hour's racing, we've scheduled 30-minute "Chat & Chill" events where riders from all categories can spin out their legs together and have some fun chatting about how it all went down. Find them at zwift.com/events/tag/tinyraces.
ZwiftPower Results
Zwift displays preliminary race results in game when you cross the line, but points are computed after all four races finish, with final results on ZwiftPower. (We have to press a ZwiftPower button to compute results manually, so if your rankings don't show up right away, just be patient.)
Riders will earn points based on finish position in each of the 4 Tiny Races. The category winner of each week's series is the rider with the most points across their timezone's 4 races. Here are the links for each timezone's results on ZwiftPower:
Questions or Comments
Post below!