Editor's note: Dave Bibby's "Road to Recovery" series documents his use of Zwift to return to full fitness after a road bike accident in June 2017. This is the second post of the series… additional posts can be found here.
---
Welcome back to my little journey along the 'Road to Recovery'. First of all sorry with the delay in getting this latest update to you. With all the fun and food enjoyed over the holidays my training, along with the post, has taken longer than expected.
Workout, Which Workout?
So let's get on with my latest adventure in the world of Zwift.
I would advise anyone wishing to start workouts to build on their fitness to have a good look at what is on offer and what areas of their cycling they are looking to improve upon. For me I noticed my FTP drop dramatically since my accident but I was determined to get it back.
After a little bit of research I chose the 6wk Beginner FTP Builder. You can find all the details of workouts on offer over at https://whatsonzwift.com/workouts/ there are some 695 on offer to cover all abilities.
The FTP builder I chose was a plan that takes you through about 4 workouts a week each lasting around 90 mins. The workout's title each day give you an idea of what you are aiming to do.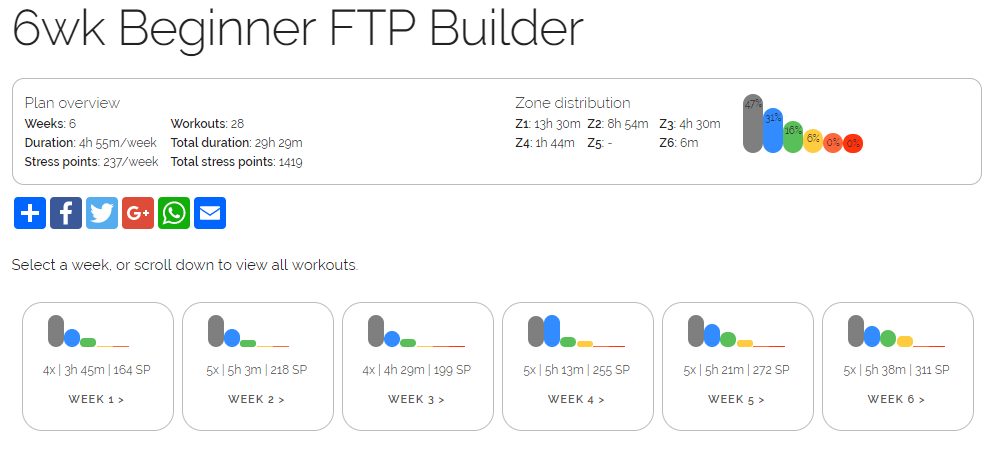 There are others further on into the plan but most weeks go through a couple of Foundation workouts with a Strength and Tempo added for good measure.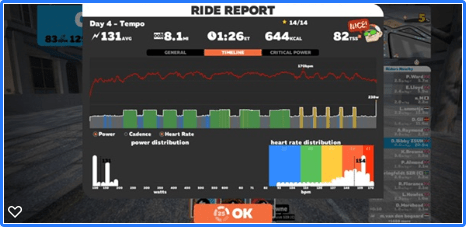 I have to say I found the workouts pretty easy to start with and would go as far to say "boring," especially the Foundation workouts. Don't get me wrong they are a great platform to focus and train on but the ERG mode still feels like you are almost on a conveyor belt. Zwift workouts adjust the resistance based on your cadence and I was surprised at how high the cadence was for these workouts. IRL my cadence is normally 70-80 rpm but the on screen instructions recommend 90-100 rpm.
As I write this now I am just about to start week 5 and it is getting harder. For the first few weeks I almost wondered if I should do another FTP test. My advice would be to stick with the program and follow the rules. There is no point in cutting corners and only time will tell if the plan is working.
I can honestly say I believe I am around 50% there on my power/fitness compared to how I was before the accident. All this takes time and a structured workout really helps.
Back in the Day – Sub 2.5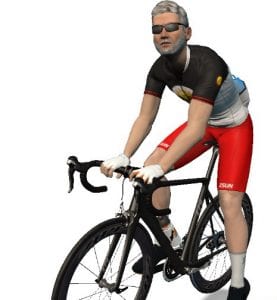 This is fast becoming the reflection part of the blog where I look back at some of the groups and teams I have ridden with. In the last installment I spoke about the Sub2 group I joined in the early days but pretty soon many of the zwifters in the group wanted something a bit more challenging.
Using the power of Facebook we discussed setting up a Sub 2.5 group ride. It seemed pretty simple to do but you have to understand this was before we had an event module on the mobile app and rolled out from the start/finish line.
I took it upon myself to be the ride leader for most of these sessions and we built up quite a following. The one thing that keeps surprising me on Zwift is the community and the network of people all over the world riding together. Even as a ride leader I could not have run these events without the help of some great team support from the likes of Joe Tiley-Walker, Greg Lunt, Carl Dedman, Stuart Lundstrom, Malcolm Davin and Dave Mars. Sorry if I missed anyone but thanks to all the TPF 2.5 Green Machine.
Join me for the next instalment where we complete the FTP builder and take the dreaded test again. Hunt for Tron currently stands at 79% complete.