Wahoo KICKR Bike
Smart Bike

The KICKR Bike is perceived by many as the most premium smart bike currently available. Whether this is based on price or features remains to be seen, but this unit is clearly well thought-out after years of development from Wahoo. It's also the only smart bike to offer gradient simulation - the same sort of functionality achieved by Wahoo's Climb.
Key Specs
MSRP: $3499.99 USD
Accuracy: +-1%
Flywheel: 13lb
Max Wattage: 2200 W
Max Incline: 20%
Where to Buy
This trainer is no longer in production, but you may find a good deal on used or old stock.
More Details
Brand:

Wahoo

Year Released: 2019 (No longer in production)
Does not require calibration
Weight: 42kg
Cadence: Built in
Communication: ANT+®, BLUETOOTH® Low Energy, and ANT+ FE-C
Physical Dimensions: 48 in x 30.5 in (121 cm x 77 cm)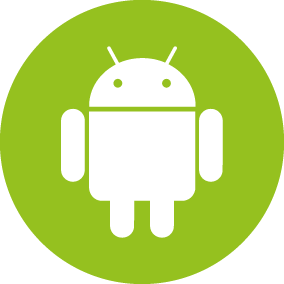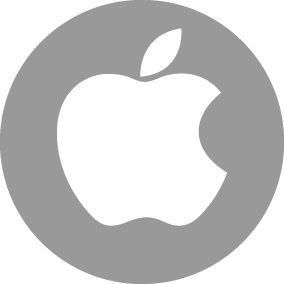 Support App: Wahoo Fitness
Use the Wahoo Fitness app to perform spindown calibrations (including advanced factory spindowns) as well as firmware updates on your KICKR trainers. The app also lets you configure other devices in the Wahoo indoor ecosystem such as the Climb and Headwind, as well as control your trainer for workouts.
Overall Rating

4.6 stars
based on 21 reviews
Easy setup
90%
Accurate power
100%
Realistic inertia
90%
Well-built
81%
Helpful support
52%
Portable/storable
5%
Quiet
76%
Budget-friendly
5%

Great until it's not from waterboy November 13, 2021 


Purchased my first KICKR bike in July 2021. Set it up to mirror my road bike with SRAM eTAP, and all worked well; the top tube is wider than a standard frame and it can be a little annoying having your thigh rub against it once the sweat gets flowing, but not a big deal for me. The stem is a design disaster; make sure you have removed any hint of the grease it's shipped with and apply carbon paste - and even then you have to cramp that bad boy in tight or it will slip, and you end up with a twisted spine at the end of your ride. Same with the seat post.
So, I am riding a minimum of 1.5 - 4 hours every day, and getting good value out of my hefty investment.
But, 3 weeks later and about 1,500km the electronics started going awry - the shifters no longer worked correctly (one side would not operate, and the top buttons did nothing). Tried everything I could think of to rectify, but no cigar. My bike shop was great; swapped the entire bike for a new one within the day.
But, another 3 weeks down the line, and hey. Same issue. I discussed with my excellent bike shop, and in the end we decided to try just changing the bars. And that worked.
Until another 3 weeks, and the same issue again. I have yet to sort this one out, but my suspicion is I am the unlucky customer that keeps getting bars from the same batch that have the same manufacturing fault.
I'm optimistic this will be resolved, but could really do without the reliability problems.
This is an example of the benefit of buying local - you get support from down the road.
I'm at the point where I like the bike a lot - it has met my training needs during the pandemic and motivates me to focus on specific aspects of my riding that get overlooked on the road - but the ongoing problems make me think this might not be worth it.

Easy setup Accurate power Realistic inertia Quiet

Great bike for a single rider, not so much for 2 from KMac June 20, 2021 


I have owned this bike now for 8 months and really wanted to spend a lot of time with it before I posted a review. I've logged over 10,000km on it and my wife now has about 3,000 km so we have a lot of experience with it now. My initial experience was wonderful (In comparison to my previous trainer- The Saris H3.) We bought this bike because my wife wanted to start riding Zwift and we needed something easier to change positions on as my IRL bike was not made for her as can be imagined.

I've had to contact support twice since we've owned it. Once for broken seatpost/headpost QRs and a second time for a malfunctioning power supply. Both experiences with customer service were good and the parts were replaced promptly. That is in line with other users experience.

Pros: The bike is really well thought out with experienced cyclists in mind. The incredible flexibility in fit and the helpful setup routine made the setup quite fast and simple. Quick modifications are easy to get it dialed in exactly where you want it. The gearing setup to mimic my IRL bike was a really nice touch and made the move from IRL to trainer a breeze. It connected flawlessly with my Apple TV and I have had almost not problems with the bluetooth connection. The fit and feel of the bike is excellent and the easy and tactile gear shifting has been a real nice addicting to my Zwift experience.

OK stuff: Over time, we have stopped using the tilt feature as it was fun initially, but just became unimportant over time. The fact that it defaults to off probably contributes to that. The steering is also nice at times, but we rarely use it. I find the inertia of the flywheel to feel a bit low but it is not enough to really bother me on a ride. My wife has no issues with it. As others have said, the location of the gear indicator make it difficult to see and you have to physically lean to see it. It's not critical, but it would be nice to have it more visible.

Cons: My major issue with the bike is that it is not made for multiple users. I have broken 3 QRs on the seat post even with ample carbon grease. The seat system is just not made to be changed. If the bike is used by one person, you can set it and forget it, that is great. But this is a major headache for multiple users. My ride yesterday included3 stops to get off and reset the seat height. The current QR is now bending again and I'm afraid it will fail soon. The headset QR also fails to hold the handlebar height without significant force. I have broken a QR there as well. I have now just settled into a set height for both of us and locked it as tight as I can. I think this is attributable to the shape of the post in that the clamp cannot grip the post well without a high force applied. I also did not like the stock seat but that is a personal preference. Lastly, the fact that the bike is completely supported by a central post has an issue for me. The locking mechanism is fine and safe, but I find that under high power such as sprinting efforts, it wiggles. The lock down is good, but not great.

Overall I would rate the bike 4 stars for a single rider.
For multiple riders I would rate it at 2.5-3 stars because of the instability of the clamping mechanisms.

I am now looking at returning the bike for a refund and looking at other options that have sturdier seat mechanisms.

Easy setup Accurate power Helpful support Quiet
Troubleshoot to victory from T.Mac October 7, 2020 


Fit: used the wizard which got ballpark, so went the measuring tape and angle route compared to my road bike, then some micro adjustments based on feel. Still more to play with I think, but comfortable.
TROUBLESHOOTING: So I'm using an Ant+ dongle attached to my tower pc, fine until the kickr bike starts to raise, but then drop offs. Invested in an extension lead for the dongle, problem solved.
Wanted to run my Edge 830 while using the kickr bike and zwift - kept having the gears freeze on the bike. Can't run the garmin, but zwift on pc + Ant+ dongle extension cable + companion app on iPhone works flawlessly.
Hope this helps others avoid the 2 days of frustration it took me to get everything working. It's not plug and play in case your expectations have been raised. It's like owning and configuring a new road bike. Oh, don't forget to delete the auto-profile on the Wahoo app that the bike fit wizard sets up and create a new one with your groupset and gear ratios. The auto generated one would not save adjustments for me (without warning of this).
P.S. At 100% realism in zwift on the kickr bike, it's a joy to go back out on your actual bike and ride similar gradients...mental strength training!

Accurate power Realistic inertiaWell-built
Love my KICKR Bike! from JS October 2, 2020 


I've used a Kickr Snap with my old (Giant OCR3, circa 2004) road bike for about 6 years on Zwift. Enjoyed the road bike and Snap and recommend it for anyone starting out -- but the Kickr Bike experience is definitely multiple levels up! It was easy to get the settings right -- used the app with photos of my Giant and my current road bike to get preliminary settings, and didn't have to tweak much from there. I love being able to emulate my road bike (Kestrel) and the responsiveness to zwift. I was riding w/in 5 minutes. I find that my power numbers are a bit lower on the Kickr Bike than they were on the Snap - but I suspect more accurate too.

My set-up is in our family gym that's used by all four of us - and everyone has commented on how quiet the system is as well.

Easy setup Accurate power Realistic inertiaWell-built Helpful support Quiet
Kickr Bike….. I Love You from kris'RT'palm September 30, 2020 


I have been riding the Kickr bike since mid-December 2019 and have clocked 9796 miles, climbed a total elevation of 678,761 ft, and have had 7 sporadic days off the bike to date. Trainer difficulty is never less than 100% and I have an ongoing OCD love affair with Zwift Radio Tower repeats. Did I mention I love my bike.

The bike is heavy-duty, reports accurate power, I don't have to calibrate it, gear shifting is flawless, connectivity is within seconds with my Apple TV, climb feature is brilliant, noise level is minimal and I can't hear anything when listening to music, it is super clean and easy to maintain. If you need to know precisely how it sounds then tune into Shane Miller's review as it is spot on.

I just hop on and ride and for me that is priceless and worth every hard earned penny.

Easy setup Accurate power Realistic inertiaWell-built Helpful support Quiet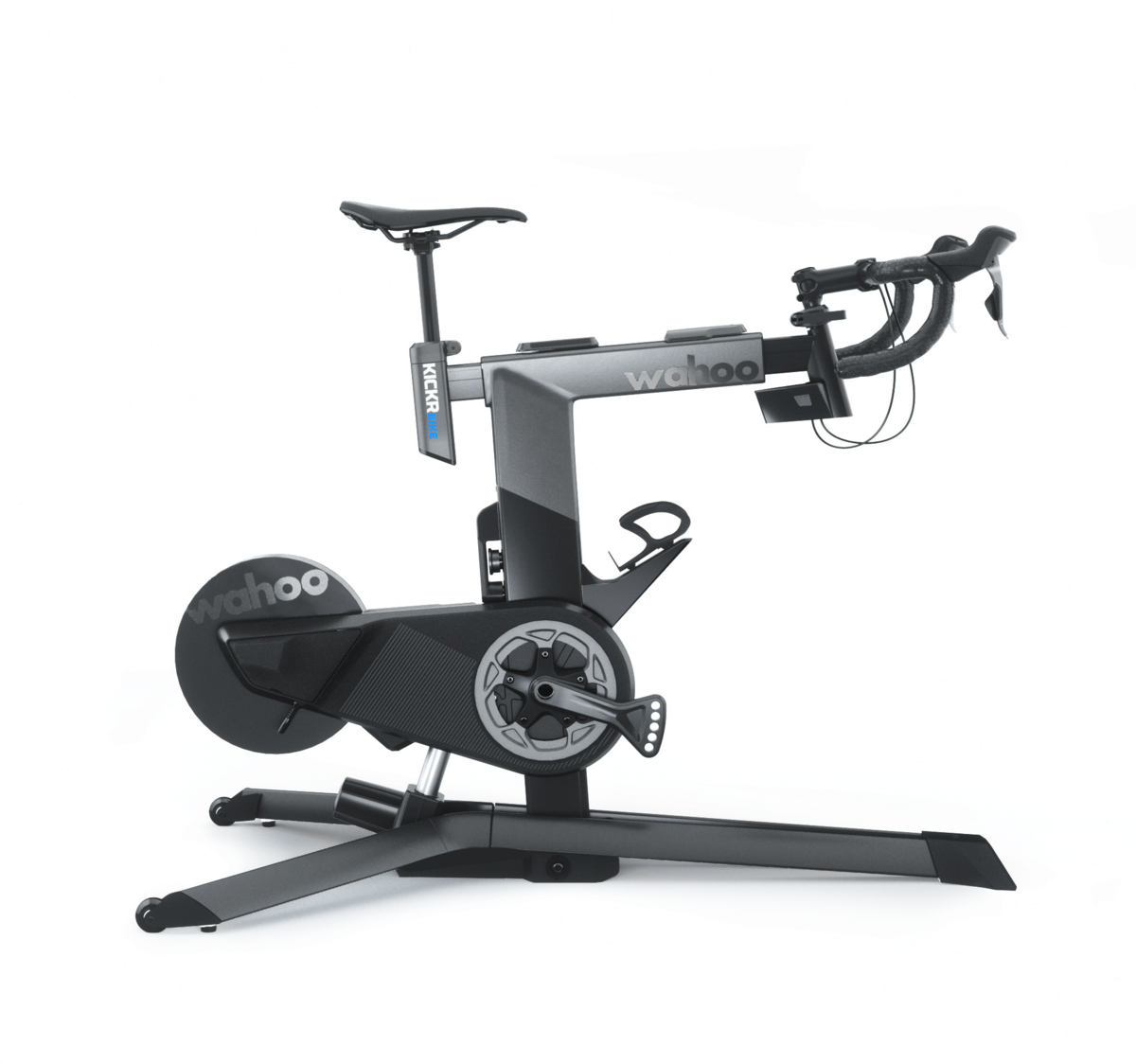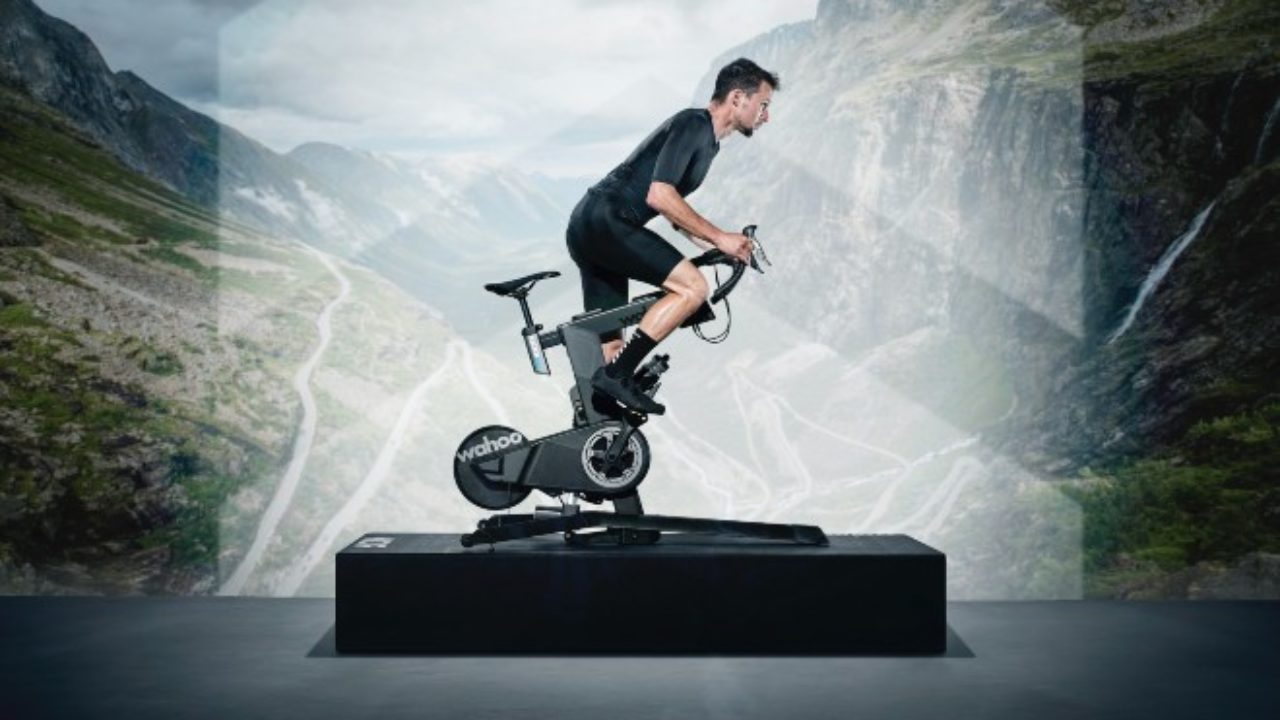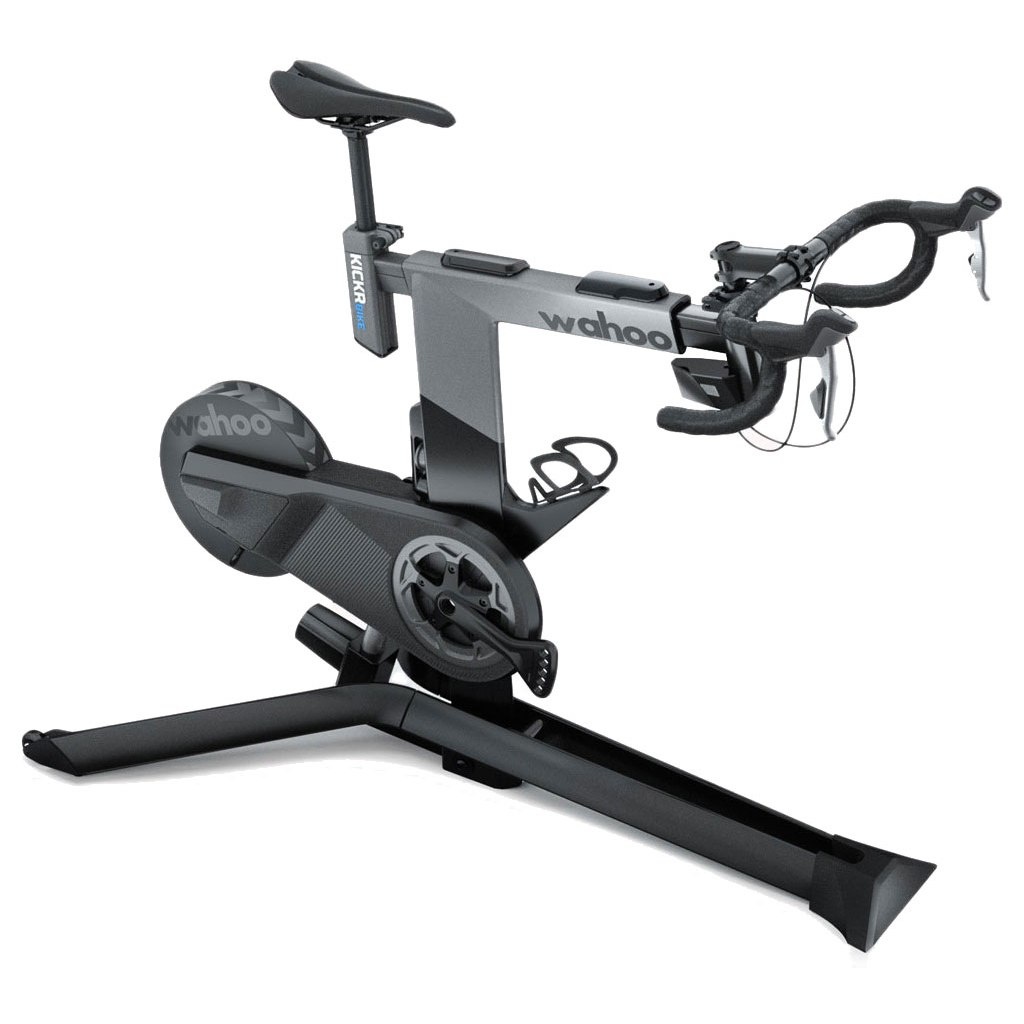 More Wahoo KICKR Bike Reviews
Own this trainer? Post a review!

Great until it's not from waterboy November 13, 2021 


Purchased my first KICKR bike in July 2021. Set it up to mirror my road bike with SRAM eTAP, and all worked well; the top tube is wider than a standard frame and it can be a little annoying having your thigh rub against it once the sweat gets flowing, but not a big deal for me. The stem is a design disaster; make sure you have removed any hint of the grease it's shipped with and apply carbon paste - and even then you have to cramp that bad boy in tight or it will slip, and you end up with a twisted spine at the end of your ride. Same with the seat post.
So, I am riding a minimum of 1.5 - 4 hours every day, and getting good value out of my hefty investment.
But, 3 weeks later and about 1,500km the electronics started going awry - the shifters no longer worked correctly (one side would not operate, and the top buttons did nothing). Tried everything I could think of to rectify, but no cigar. My bike shop was great; swapped the entire bike for a new one within the day.
But, another 3 weeks down the line, and hey. Same issue. I discussed with my excellent bike shop, and in the end we decided to try just changing the bars. And that worked.
Until another 3 weeks, and the same issue again. I have yet to sort this one out, but my suspicion is I am the unlucky customer that keeps getting bars from the same batch that have the same manufacturing fault.
I'm optimistic this will be resolved, but could really do without the reliability problems.
This is an example of the benefit of buying local - you get support from down the road.
I'm at the point where I like the bike a lot - it has met my training needs during the pandemic and motivates me to focus on specific aspects of my riding that get overlooked on the road - but the ongoing problems make me think this might not be worth it.

Easy setup Accurate power Realistic inertia Quiet

Great bike for a single rider, not so much for 2 from KMac June 20, 2021 


I have owned this bike now for 8 months and really wanted to spend a lot of time with it before I posted a review. I've logged over 10,000km on it and my wife now has about 3,000 km so we have a lot of experience with it now. My initial experience was wonderful (In comparison to my previous trainer- The Saris H3.) We bought this bike because my wife wanted to start riding Zwift and we needed something easier to change positions on as my IRL bike was not made for her as can be imagined.

I've had to contact support twice since we've owned it. Once for broken seatpost/headpost QRs and a second time for a malfunctioning power supply. Both experiences with customer service were good and the parts were replaced promptly. That is in line with other users experience.

Pros: The bike is really well thought out with experienced cyclists in mind. The incredible flexibility in fit and the helpful setup routine made the setup quite fast and simple. Quick modifications are easy to get it dialed in exactly where you want it. The gearing setup to mimic my IRL bike was a really nice touch and made the move from IRL to trainer a breeze. It connected flawlessly with my Apple TV and I have had almost not problems with the bluetooth connection. The fit and feel of the bike is excellent and the easy and tactile gear shifting has been a real nice addicting to my Zwift experience.

OK stuff: Over time, we have stopped using the tilt feature as it was fun initially, but just became unimportant over time. The fact that it defaults to off probably contributes to that. The steering is also nice at times, but we rarely use it. I find the inertia of the flywheel to feel a bit low but it is not enough to really bother me on a ride. My wife has no issues with it. As others have said, the location of the gear indicator make it difficult to see and you have to physically lean to see it. It's not critical, but it would be nice to have it more visible.

Cons: My major issue with the bike is that it is not made for multiple users. I have broken 3 QRs on the seat post even with ample carbon grease. The seat system is just not made to be changed. If the bike is used by one person, you can set it and forget it, that is great. But this is a major headache for multiple users. My ride yesterday included3 stops to get off and reset the seat height. The current QR is now bending again and I'm afraid it will fail soon. The headset QR also fails to hold the handlebar height without significant force. I have broken a QR there as well. I have now just settled into a set height for both of us and locked it as tight as I can. I think this is attributable to the shape of the post in that the clamp cannot grip the post well without a high force applied. I also did not like the stock seat but that is a personal preference. Lastly, the fact that the bike is completely supported by a central post has an issue for me. The locking mechanism is fine and safe, but I find that under high power such as sprinting efforts, it wiggles. The lock down is good, but not great.

Overall I would rate the bike 4 stars for a single rider.
For multiple riders I would rate it at 2.5-3 stars because of the instability of the clamping mechanisms.

I am now looking at returning the bike for a refund and looking at other options that have sturdier seat mechanisms.

Easy setup Accurate power Helpful support Quiet
Troubleshoot to victory from T.Mac October 7, 2020 


Fit: used the wizard which got ballpark, so went the measuring tape and angle route compared to my road bike, then some micro adjustments based on feel. Still more to play with I think, but comfortable.
TROUBLESHOOTING: So I'm using an Ant+ dongle attached to my tower pc, fine until the kickr bike starts to raise, but then drop offs. Invested in an extension lead for the dongle, problem solved.
Wanted to run my Edge 830 while using the kickr bike and zwift - kept having the gears freeze on the bike. Can't run the garmin, but zwift on pc + Ant+ dongle extension cable + companion app on iPhone works flawlessly.
Hope this helps others avoid the 2 days of frustration it took me to get everything working. It's not plug and play in case your expectations have been raised. It's like owning and configuring a new road bike. Oh, don't forget to delete the auto-profile on the Wahoo app that the bike fit wizard sets up and create a new one with your groupset and gear ratios. The auto generated one would not save adjustments for me (without warning of this).
P.S. At 100% realism in zwift on the kickr bike, it's a joy to go back out on your actual bike and ride similar gradients...mental strength training!

Accurate power Realistic inertiaWell-built
Love my KICKR Bike! from JS October 2, 2020 


I've used a Kickr Snap with my old (Giant OCR3, circa 2004) road bike for about 6 years on Zwift. Enjoyed the road bike and Snap and recommend it for anyone starting out -- but the Kickr Bike experience is definitely multiple levels up! It was easy to get the settings right -- used the app with photos of my Giant and my current road bike to get preliminary settings, and didn't have to tweak much from there. I love being able to emulate my road bike (Kestrel) and the responsiveness to zwift. I was riding w/in 5 minutes. I find that my power numbers are a bit lower on the Kickr Bike than they were on the Snap - but I suspect more accurate too.

My set-up is in our family gym that's used by all four of us - and everyone has commented on how quiet the system is as well.

Easy setup Accurate power Realistic inertiaWell-built Helpful support Quiet
Kickr Bike….. I Love You from kris'RT'palm September 30, 2020 


I have been riding the Kickr bike since mid-December 2019 and have clocked 9796 miles, climbed a total elevation of 678,761 ft, and have had 7 sporadic days off the bike to date. Trainer difficulty is never less than 100% and I have an ongoing OCD love affair with Zwift Radio Tower repeats. Did I mention I love my bike.

The bike is heavy-duty, reports accurate power, I don't have to calibrate it, gear shifting is flawless, connectivity is within seconds with my Apple TV, climb feature is brilliant, noise level is minimal and I can't hear anything when listening to music, it is super clean and easy to maintain. If you need to know precisely how it sounds then tune into Shane Miller's review as it is spot on.

I just hop on and ride and for me that is priceless and worth every hard earned penny.

Easy setup Accurate power Realistic inertiaWell-built Helpful support Quiet
Kickr Bike – because you're worth it… from Sherpa Dave September 29, 2020 


Its not a cheap option - but a dedicated bike for working out is not more expensive than a mid-range road bike.

Easy setup Accurate power Realistic inertiaWell-built Helpful support Quiet
Love our Wahoo KICKR Bike! from eric.paterson September 29, 2020 


Received our KICKR Bike in August 2020. Went full-in and got the Wahoo Headwind Bluetooth Fan, and also installed a new ceiling fan from BigAssFans.com in our exercise room. Our set-up is an AppleTV connected to a Vizio 55-inch LED. Also have a RAD Adjustable Bike Trainer Fitness Desk which is great for holding a couple of water bottles, iPhone running Zwift Companion, or an iPad running running whatever else you may want to have in your scan.

In general, I am an outdoor cyclist and ride about 7500 miles per year outside. However, over the past couple of years, I had started riding on Zwift and was using an old set of Kreitler rollers and a bike with a Quarq power meter, Apple Watch for HR, and various sensors for RPM and/or speed. It worked, but was clunky and was certainly a set-up that my wife was not interested to use. Also, riding rollers meant it was pretty much a free-ride system. I found it impossible to match surges in races and there was also no ERG mode for doing FTP tests.

The Wahoo KICKR Bike is a completely different beast and it has completely changed my view of indoor training. Also, it is so easy to adjust that my wife and I can easily swap between our set-ups in just a minute. This includes swapping out a saddle/seatpost to match our preferences. She also likes to do some gym-type routines on the Peloton app mixed with some Zwift rides, whereas I am 100% Zwifter.

My experience is that the KICKR Bike pairs seamlessly with the AppleTV and a bunch of different apps (Zwift, Rouvy, Peloton [although this is gimped by design], etc.). We have separate Wahoo TICKRs and have no problem switching between them. Overall, I've been very happy with the bluetooth/ANT+ connectivity. In Apple's parlance, it just works.

As for the road feel, it is pretty good. The momentum of the flywheel/motor on the flats and climbs seems pretty realistic. And the bike tilting during climbs and descents is just another layer of realism for the indoor experience. The Wahoo Headwind fan can adjust air flow rate to follow bike speed or heart rate, or simply be set to whatever air flow rate you want. If climbing, I definitely set it to HR or max. Couple with the ceiling fan, there is plenty of airflow.

I've found the bike to be super stable, and sprintable. My max power so far has been about 1200W and required some thrashing about. A few squeaks, but after pulling the legs off and greasing the joints that went away. In general, the noise of the motor, headwind fan, and game noise (or Peloton instructor in my wife's case) is not bad at all. If I am somewhere else in the house I can't even hear it.

I've signed up for the Zwift Academy 2020, and am looking forward to some USAC or Zwift Racing League racing to spice things up.

In summary, I am very pleased with the Wahoo KICKR Bike and am truly enjoying riding indoors. What a change from the drudgery of the old days of riding rollers and watching VHS tapes of the Tour de France!

Easy setup Accurate power Realistic inertiaWell-built Helpful support Quiet

I would not buy again from biancafdez September 25, 2020 


Sorry to be the party pooper but I'm just not extremely over the moon about this bike like everyone else is below. Let's say for a hefty £3k, I'm expecting a perfect product, but it hasn't been the case for me.

First, the good stuff.
1. The bike feels amazing, the feeling, inertia, the gear changing, it's all top notch.
2. The setup was super quick.
3. Everything else related to accuracy, quick response, silent etc - but I'm expecting this for a top of the range product.

Now, the cons.
1. The fit did not work for me, I had a retul bike fitting and when used those measures, didnt work at all - I have had to adjust it myself with a degree of trial and error.
2. The top tube width is quite annoying
3. The placing of the gears is not very visible
4. Not sure if someone else has experience this, but when you stop pedalling, because the wheel keeps spinning and your power takes ages to go to zero. Problem? you can't supertuck on zwift whilst it's happening, your avatar just doesn't go into the position until it hits zero, by then, you've been dropped of a pack on a downhill.

All of the above I can live with. What has been disastrous for me

1. I just don't get it to keep a constant power, you go into a gear and keep an exact cadence, and the power drops, making you constantly need to change gears to keep it level. I have had numerous chats with support and they said this is normal and what you feel on an outside bike, which I beg to differ, I can sit and pedal at a steady power for hours.
2. The bike has locked itself a few times not allowing me to use it. Apparently this happens if you have two apps open (like wahoo and zwift) sending conflicting messages - which I never have at the same time. First time, a few old school unplug/plug back on resolved it quickly, second time, I was without a bike for a day until it eventually locked itself out.
3. I haven't had this amazing customer experience everyone raves about with wahoo. Probably because none of my problems have been really resolved or have had a timely responde, the first one about the dropped power I have just learned to live with it (doing workouts on erg mode and just changing gears like mad when free riding or racing). The second problem, they said they aren't aware of this issue when it's not 2 apps opened so I had no solution (just that the bike magically started working again).

So on and all, I'm just not impressed with the product yet or support and I would recommend anyone who wants to buy it to WAIT until they have sussed out a few issues and the product is more mature; it's a bit of an amazing bike in terms of feel and gears, but it needs a few things ironed out yet

Easy setup Accurate power Realistic inertiaWell-built Quiet
Think of it like your virtual "bike" (not a trainer) and it's fantastic! from allmrose4 September 24, 2020 


Moving from a direct drive trainer that often lagged in intervals, I was looking for a more flexible solution to be shared by my wife and I easily. While it was hard to contemplate the price, I started to think of the Kickr Bike as a...bike! Not as much of a trainer. And, as it turns out, I actually ride it now more than my outside bike. Moving from an Elite Direto, I found the Kickr Bike to be very smooth, quiet, easy to fit to me (and return to my fit after my wife uses it), and an absolute joy to ride in any online platform. Interval power adjustments are near instant, which makes short efforts a lot more effective and much less frustrating. The shifting is amazingly good--I wish my outside, Shimano equipped bike was half as good. Tilt feature is nice, but not a game changer. All in all, I LOVE this bike and ride it every chance I get--highly recommended!

Accurate power Realistic inertiaWell-built Helpful support Quiet
Wahoo KICKR Bike (5/5) from Rune September 14, 2020 


I have been using the Kickr Bike since early July 2020 and have overall been very happy with it. It is easy to setup, seems to be reporting consistent and accurate power and is very adjustable, which makes it easy to try out different bike fits.

Some reviews I have seen, has been reporting that the inner thigh might be rubbing against the top tube. I can confirm that this is also the case for me, but I do not notice it during use and therefore dont see it as an issue.

I have to mention some minor cons as well. When pedaling below 65-75 rpm, there is some vibration and the pedal stroke does not feel fluent. I also have to mention a high frequency sound that appears at some cadences, that is a bit bothersome.

Easy setup Accurate power Realistic inertiaWell-built Quiet
Kickr Bike is a great trainer from jonwoodbury2 September 12, 2020 


It works well, is easy to adjust, and it fun to ride. It is more expensive of course but I partially justified that because it adjusts the pitch for climbs and descents, I don't need to wear out a chain, a cassette, and/or a tire, and I don't need to have a bike dedicated to be the trainer. As of September 2020 it doesn't allow us to use the new Strava steering. I assume it will eventually using the buttons on the hoods.

Setup using the app includes the ability to photograph an existing bike, provide a physical measurement or two, and it will estimate the Kickr bike settings. This didn't work for me though I tried twice. I just received a message to contact tech support.

Easy setup Accurate power Realistic inertiaWell-built Quiet
Great but not perfect from Brandon_J_585 September 10, 2020 


I've had my Kickr Bike since March 2020, and have ridden it 4-5/week since.

Pros: easy set-up, works excellent with Zwift (I use Bluetooth connection), adjustable (especially nice if you have multiple riders and limited space). I also love the ability to change gearing (or have multiple bike profiles). Like the built-in climb.
Feels like a real bike. I like that I don't have to give up an outdoor bike for a dedicated trainer or have to constantly pull my bike on/off the trainer.

Cons: I have had some minor issues with creaking/clicking. It's not terrible, but I did knock it down a star for it.

Not specific to the bike really but . . . It would be great if Zwift would make the steering function work with available buttons on the Kickr Bike. It would also be nice if you could separate out the various portions of "trainer difficulty" on Zwift. For example, I typically ride with trainer difficulty on about 35-40%; however, this negates much the the "climb" features. I wish ascending, descending, and difficulty were all separate settings. That way I could keep difficulty at 35-40% while still taking full advantage of the "climb" functionality.

Easy setup Accurate power Realistic inertiaWell-built
Kickr Bike from james ryan.marvell September 10, 2020 


Bike: Wahoo KickrBike
Purchase date: Dec 2019
Performance: 8/10

I love my bike – at this time i have about 3.6k miles on the clock and overall its held up well.

Negatives:
Bars and Bar tape given the purpose of the bike they could easily improve the comfort and i would suggest why not include add on products like grave bars, gel tape etc.
Its creaks and clicks more than expected (now i highlight that i am sensitive to this type of noise, so it may not affect other as much)

Positive:
It's basically a bike so you can easily add your own bars, saddle, bars etc.
It can be easily configured for any size of rider preferences.
Its completely bomb proof – its always connects, never has glitches very stable.
Wahoo customer support is 100% always there and willing to help.
Its easy to clean and maintain.

Huge value add:
Built in climb there is nothing better for realistic climbing /descents.
Connects to just about every platform / tool / app flawlessly.
Its bomb proof – if you want a bike that you ride and always works, i cant recommend it enough.

Now if they realized a steering upgrade / new bars and stopped all the Creaking/ Clicking i would give it a 10.

Note: I did try the Taxc its a great product, but i found it harder to get support bet there "Riding feel" is much better that the Wahoo. But in the end i choose wahoo mainly because i want something that is simple and works – i don't want to tinker with features, settings, software, connecting etc – i just want to ride. (Without any creaking and clicking too – smile)

JamesRyan

Easy setup Accurate power Helpful support
Try before you buy! from KFJ September 10, 2020 


Great bike but there are some details that bothered me and I wish I had the possibility to try before bought the bike.
1) middle tube width - anything above average thighs will touch this and it might be a deal breaker
2) resonance at some cadance/power combinations. Quite quiet overall but not even close to my neo2 and neo2t.
3) connection problems with my fenix 6. Works better after Garmin rolled out BT FEC but I get power drop outs every few seconds (but not speed or cadance)
4) the fitting was tricky and I just ended up fitting it manually. Fitting it after my professional fit was just not working at all.
5) shifting feedback is really weird. Upshifting gives about 2 seconds of really heavy gear and then it falls down to the gear.
Comparing this to the excellent haptic feedback on neos roadfeel puts Wahoo to shame. Might get better with a firmware upgrade but I doubt it.
5) feels a bit wobbly at times but apparently working as intended

Try before you buy. My neos been 5/5. This could be that for you but so far it only deserves 4 out of 5, especially considering the pricing.

Easy setup Accurate power Realistic inertia
Expensive but oh so nice from Bougie September 9, 2020 


As a owner of both the original Kickr a Tacx Neo smart and now the Wahoo Kickr bike I have been blessed with an enviable trainer experience over many years. I Am Amazed at how We continue to improve on what went before and the smooth bike like experience of the WKB is something to behold. I am yet to tire of the change in angle as I climb and descend in Watopia and the ability to replicate my current bike set up and those of my wife's has been very pleasing indeed. Quality is excellent so far but I cannot yet comment on durability (too new) but if you can afford it do not hesitate as it adds a whole new dimension to indoor training.

Easy setup Accurate power Realistic inertiaWell-built Quiet
the kickr bike it,s so real from jean1969robert September 9, 2020 


the wahoo kickr bike is the exelllent trainer over all the indoor trainers that i was riding the up and down are so real you can feel that throughout your body only i have put more watts than the neo bike for the same result ,just a good training , about the price its a lott of euro,s 3500 whitout trainings matt but i m,happy with the wahoo kickr bike

Easy setup Accurate power Realistic inertiaWell-built Helpful support
top of the pile from StephenJ September 8, 2020 


Not cheap, but you get what you pay for. A liberal dose of grease eliminated all the squeaks and rattles, and the combination of accurate power, a built in Climb, and a rock solid stance makes it value for money. An interesting hum when riding, but easy to modify for different riders.

Easy setup Accurate power Realistic inertiaWell-built Quiet Budget-friendly
The best trainer from jsj11111 September 8, 2020 


More realistic, excellent gears system

Easy setup Accurate power Realistic inertiaWell-built Quiet
Kickr Bike from R.ob OZ September 8, 2020 


It's so easy to set up that even my 6 yr old child can ride on it.

Easy setup Accurate power Realistic inertiaWell-built Helpful support Portable/storable Quiet
Awesome! from bradtipp September 8, 2020 


It is so immersive with the elevation changes! The gear change works perfectly and it takes 30 seconds to swop from my settings to my wifes! What is not to love.

Easy setup Accurate power Realistic inertiaWell-built Helpful support Quiet
Kickr bike first from Bopspe September 4, 2020 
Easy setup Accurate power Realistic inertiaWell-built Helpful support Quiet