Wahoo KICKR Gen 5 (2020)
Direct Drive Trainer

Released in August 2020, the newest model of Wahoo's flagship trainer is more accurate than ever thanks to auto-calibration.

Key Specs
MSRP: $1199.99 USD
Accuracy: +-1%
Flywheel: 16lb
Max Wattage: 2200 W
Max Incline: 20%

More Details
Brand:

Wahoo

Year Released: 2020 (In Production)
Axle Compatibility: 130/135mm quick release, 12x142 and 12x148 thru-axle
Does not require calibration
Weight: 21kg
Cadence: Built-in
Communication: ANT+ and Bluetooth
Cassette Included: 11-speed, installed
Physical Dimensions: 20" x 28" (54 cm x 71 cm)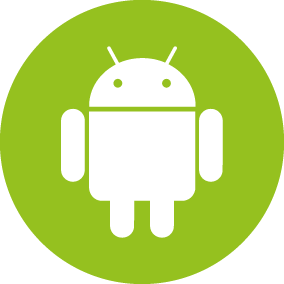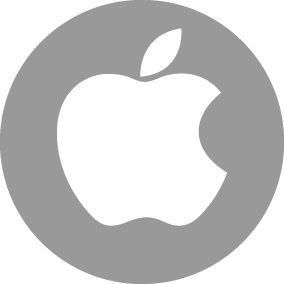 Support App: Wahoo Fitness
Use the Wahoo Fitness app to perform spindown calibrations (including advanced factory spindowns) as well as firmware updates on your KICKR trainers. The app also lets you configure other devices in the Wahoo indoor ecosystem such as the Climb and Headwind, as well as control your trainer for workouts.
Overall Rating

4.8 stars
based on 21 reviews
Easy setup
100%
Accurate power
95%
Realistic inertia
95%
Well-built
100%
Helpful support
57%
Portable/storable
67%
Quiet
90%
Budget-friendly
5%
Smooth, no lag, reliable from cking January 31, 2021


Have owned a few smart trainers covering Neo, Hammer and Kickr. The Kickr5 offers an auto calibration over the Kickr 4 along with flexi feet. Ultimately, neither are the reason to buy the Kickr5. The simplicity, the reliability, the smoothness, the quiet operation, and importantly no lag for resistance changes and ability to control from a wahoo head unit are the biggest win. That and its simple to maintain. Much simpler than the Neo. Things I dislike, Wish it would report power seperately from controllable for dual recording. With erg smoothing the output Watts are rubbish, its telling you what power you should be putting out not what you are. Aside from Wahoos whacky implementation of standards, I would certainly keep investing in Wahoo.

Easy setup Accurate power Realistic inertiaWell-built Helpful support Portable/storable Quiet
Top of the line premium smart trainer from tamas_sz December 13, 2020


I do think it is the best smart trainer right now. (In my territory, Tacx/Garmin takes a lot of time to get your problem sorted, wahoo is much much faster, so I opted for the Kickr.)

The ride feel is great, auto-calibration is very useful. I also do feel the effect of the AXS-feet, even though I am a light rider, and use a trainer specific mat under it. Not budget-friendly, but ticks every other box.

Easy setup Accurate power Realistic inertiaWell-built Helpful support Portable/storable Quiet
Wahoo Kickr Review from gpf116 September 29, 2020


The trainer is very reliable and creates a realistic riding feel

Easy setup Accurate power Realistic inertiaWell-built
Kickr from Onkelmarkuz September 26, 2020
Easy setup Accurate power Realistic inertiaWell-built Portable/storable Quiet
First Smart Trainer from lordbarold September 24, 2020


Overall, a great trainer. Easy to fit / decouple the bike. Sturdy. Seamless connection to Zwift.
Only 2 negative observations:
1. ERG mode glitched on 2 consecutive occasions (wouldn't activate)
2. When out of the saddle for a sprint or high resistance climb, the until edges forwards slightly.

Easy setup Accurate power Well-built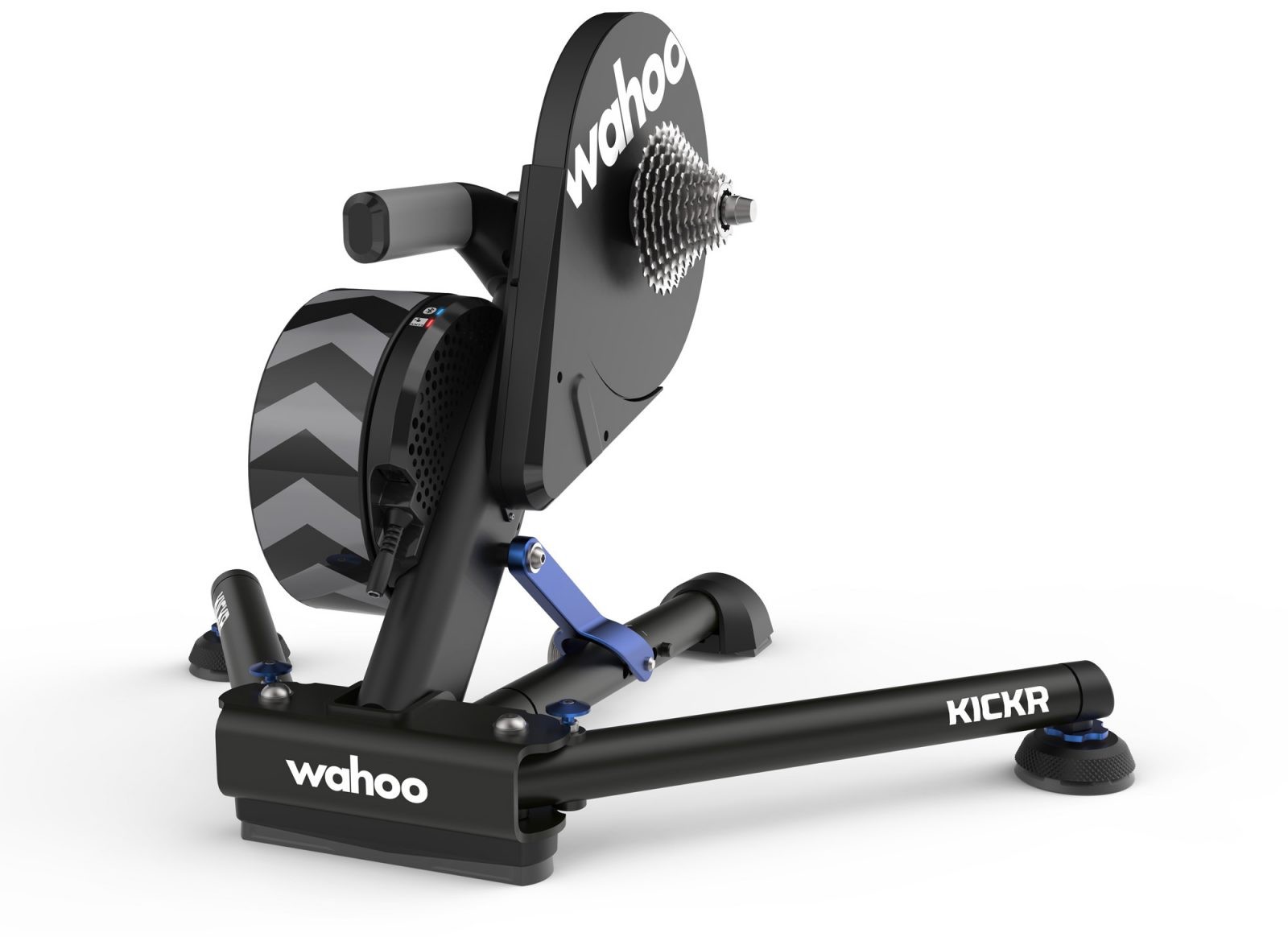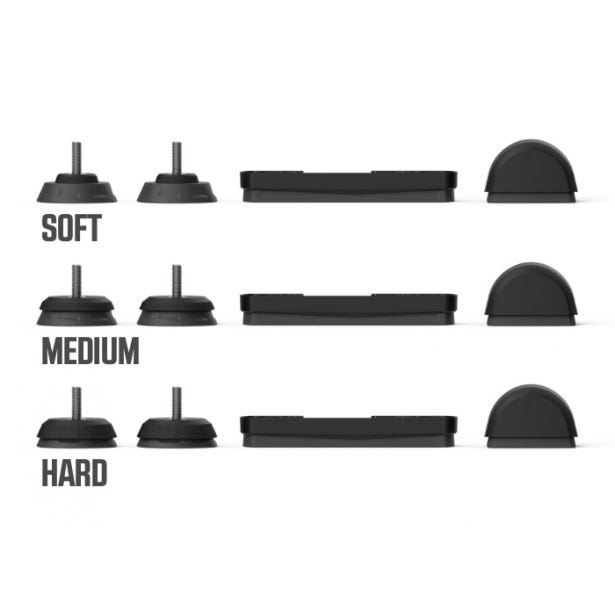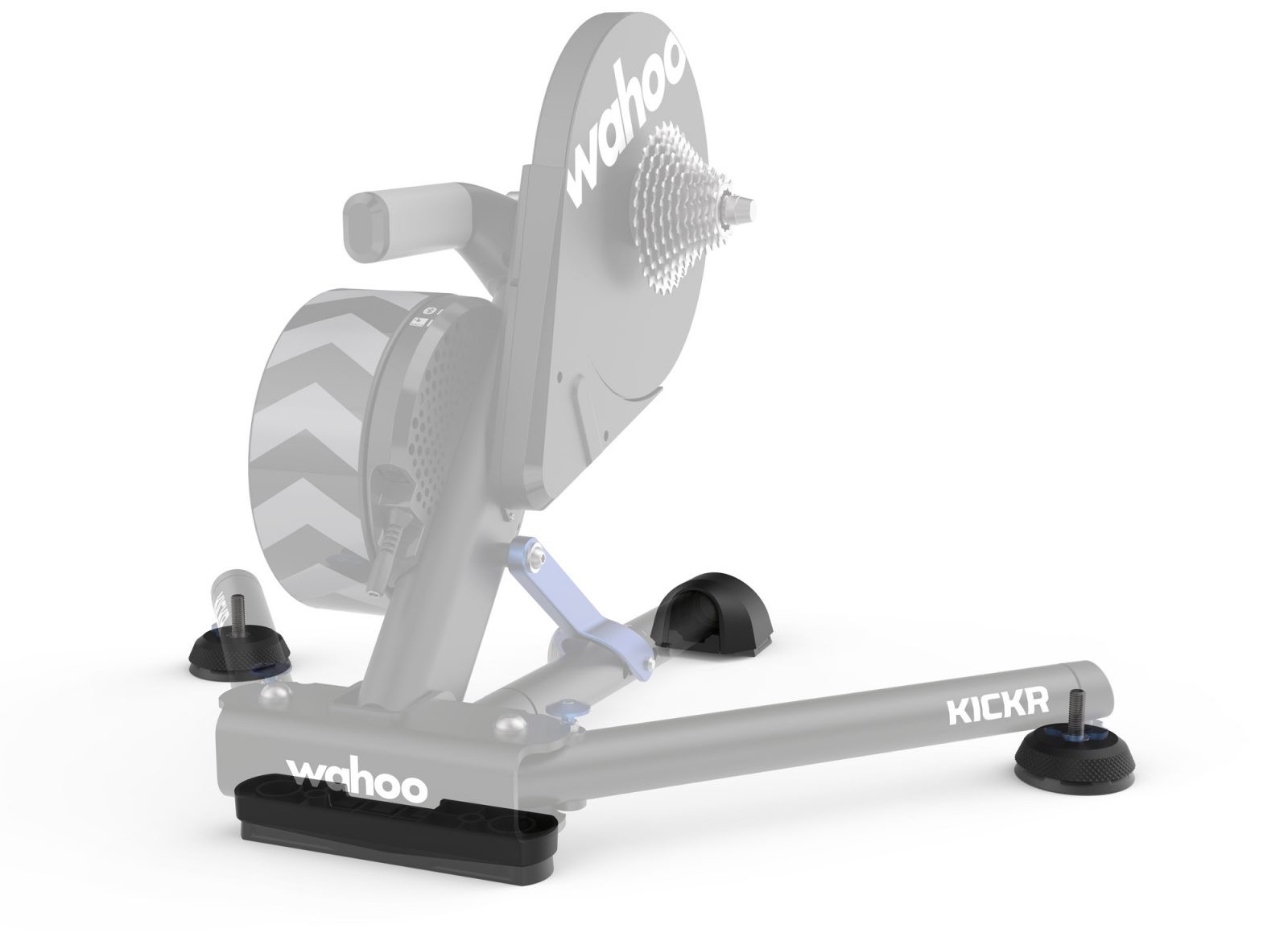 More Wahoo KICKR Gen 5 (2020) Reviews
Own this trainer? Post a review!
Smooth, no lag, reliable from cking January 31, 2021


Have owned a few smart trainers covering Neo, Hammer and Kickr. The Kickr5 offers an auto calibration over the Kickr 4 along with flexi feet. Ultimately, neither are the reason to buy the Kickr5. The simplicity, the reliability, the smoothness, the quiet operation, and importantly no lag for resistance changes and ability to control from a wahoo head unit are the biggest win. That and its simple to maintain. Much simpler than the Neo. Things I dislike, Wish it would report power seperately from controllable for dual recording. With erg smoothing the output Watts are rubbish, its telling you what power you should be putting out not what you are. Aside from Wahoos whacky implementation of standards, I would certainly keep investing in Wahoo.

Easy setup Accurate power Realistic inertiaWell-built Helpful support Portable/storable Quiet
Top of the line premium smart trainer from tamas_sz December 13, 2020


I do think it is the best smart trainer right now. (In my territory, Tacx/Garmin takes a lot of time to get your problem sorted, wahoo is much much faster, so I opted for the Kickr.)

The ride feel is great, auto-calibration is very useful. I also do feel the effect of the AXS-feet, even though I am a light rider, and use a trainer specific mat under it. Not budget-friendly, but ticks every other box.

Easy setup Accurate power Realistic inertiaWell-built Helpful support Portable/storable Quiet
Wahoo Kickr Review from gpf116 September 29, 2020


The trainer is very reliable and creates a realistic riding feel

Easy setup Accurate power Realistic inertiaWell-built
Kickr from Onkelmarkuz September 26, 2020
Easy setup Accurate power Realistic inertiaWell-built Portable/storable Quiet
First Smart Trainer from lordbarold September 24, 2020


Overall, a great trainer. Easy to fit / decouple the bike. Sturdy. Seamless connection to Zwift.
Only 2 negative observations:
1. ERG mode glitched on 2 consecutive occasions (wouldn't activate)
2. When out of the saddle for a sprint or high resistance climb, the until edges forwards slightly.

Easy setup Accurate power Well-built
Kickr Gen 5 from D Pearson September 23, 2020


This trainer exceeded my expectations, after having an earlier gen Kickr with the well-known reliability issues. This one has been great, super solid and silent, and the Axis feet really do make a difference (so, worth the retrofit).

Easy setup Accurate power Realistic inertiaWell-built Portable/storable Quiet
Plug, Ride and forget!! from Rob K September 22, 2020


My third Kickr
The 5 not much of an improvement over the 4 but at the same price point a no- brainer.
As per the title, plug and play and forget. Not one seconds problem. Rides really well and can not fault.
Reason it's my third, is my fist Gen 4 failed and Wahoo replaced without issue.

Easy setup Accurate power Realistic inertiaWell-built Helpful support Portable/storable Quiet
Love It from ach02061 September 21, 2020
Easy setup Accurate power Realistic inertiaWell-built Helpful support Portable/storable Quiet
Awesome piece of kit from [email protected] September 16, 2020


Bought this during Covid and to keep fit while recovering from a running injury. Not a massive cyclist but I find riding on Zwift with this trainer makes it both easy and enjoyable. Its easy to set up and use. Seamless integration with the app.

Easy setup Accurate power Realistic inertiaWell-built Quiet
Chose KIKR when Computrainer finally died… from JKM September 14, 2020


As a Clydedale rider, I worried about build quality after using a bombproof Computrainer for years. (Electronics, not frame failed) Needless concern as the KIKR is solid and quiet. Connections via Bluetooth or ANT+ are equally stable. Included cassette and fresh chain mean a nearly silent ride.

Easy setup Accurate power Realistic inertiaWell-built Helpful support Quiet
Perfect trainer for this non-tech savvy cyclist. from J.Branham September 13, 2020


This trainer was so easy to set up I was able to do it on my own and got it going within 10 minutes of unboxing.

Easy setup Accurate power Realistic inertiaWell-built Quiet
Moving from a KICKR 2018 to a KICKR 2020 within 12 months from jimhaysom September 10, 2020


So I had a KICKR 2018 for about 10 months. Loved it. I really did. I had cycled about 5,000km on it. I even wrote a review on Zwift Insider about it. I had no problems with it at all, but you may ask why drop another GBP 1,000 in less than 12 months to buy the latest and shiny trainer on the market?

I had made the decision to hand down my KICKR 2018 to a family member, and allow them to feel what a direct-drive smart trainer was like. Faced with whether to buy the latest Tacx Neo 2T or top spec Elite model, my positive experience with the KICKR 2018 made the decision to move to the latest generation 5 model, really a no brainer.

The KICKR 2020 had some groovy new feet that gave some side-to-side movement, that was a nice to have feature, but haven't raced much on Zwift yet to get a real sense of what that's like. I have done a couple of long rides, and it made it slightly more comfortable as the trainer is sitting on a concrete floor that has no give to it, like a mat or carpet may give.

The accuracy was appealing, better than the 2018 model, but given I often use my power pedals this was comforting to know it will likely be closer to these power numbers. The 'no need for a calibration spin down' was very attractive, as it meant there was no more added minutes to factor in before an important race, or when the trainer has been moved about it in the garage.

It's heavy, like the model before. The legs can fold in but given its weight, moving it about is something you'll want to do less of each time. It's very well built, good ride feel, and simulates a gradient that will be uncomfortable for many. No chance I'll ever get close to the max wattage it can report on, but having a direct-drive trainer that will happily take you pushing over 1,000 watts in a sprint to the line, reassures you that the race results are reflective to the effort you've done.

2020 has been an odd year, and I've never ridden so much in my life. Having the KICKR 2020 as the new bedrock of my trainer set-up, I hope that it will give me many years of joy in the saddle.

Easy setup Accurate power Realistic inertiaWell-built Portable/storable Quiet
Worth my money from calayanrail September 9, 2020


I ordered this on the 2nd day it is released to replace my Elite Suito trainer.
It comes with a 11s cassette installed. After taken out of the box, you just need to adjust the height, unfold the legs, plug in power, hook on your bike and you are all set to go.
The whole build is very sturdy, no flex in any part.
The new axis feet is pretty neat. It allows some lateral swing without sacrifice the stability of the trainer. This is good for your bike when you are doing all out sprinting. Just remember to switch the plastic cap according to your weight.
The ERG mode of the Kickr is fantastic. It basically gives you a flat line exactly at your set power, fluctuation is less than +/-2W at most of the time, the maximum deviation I've seen so far was 5W. In addition, its response to power change between intervals is almost instant.
Noise level is extremely low. When riding, my bike drive train is much louder than the trainer itself.
It is not cheap, but I'd say it's worth the investment.

Easy setup Accurate power Realistic inertiaWell-built Helpful support Portable/storable Quiet
Excellent Machine and Service response from TRIFORCE PF September 9, 2020


It is easy to set-up, easy to use and easy to connect to Zwift. I can connect my Wahoo Elemnt and ride my previous race routes and get some decent pre-race training done.
My First one developed a very annoying noise, But Wahoo easily and quickly replaced this and no trouble since.
Recommend Highly.

Easy setup Accurate power Realistic inertiaWell-built Helpful support Quiet
Living with the kickr5 from Vegan__Shark September 8, 2020
Easy setup Accurate power Realistic inertiaWell-built Helpful support Portable/storable Quiet Budget-friendly
Top turbo! from jpp September 8, 2020


After 6 years on Vortex, what impress me the more with the Wahoo KICKR 2020 it's the quiet, the stability, the realistic pace. With the Wahoo climb it will be great fun whatever the wheater outside!
My only disappointment: around 20W less than my Powertap P1S (the reason for 4 stars and not 5). I don't think I lost 20W between the pedal and the wheel?! Moreover my power meter was calibrated in december 2019 and I had no deviation compare to my 2 previous years. So which one is right?

Easy setup Realistic inertiaWell-built Quiet
Wahoo Kickr Gen 2020 from R.ob OZ September 8, 2020
Easy setup Accurate power Realistic inertiaWell-built Helpful support Portable/storable Quiet
Wahoo Kickr 2020 from Oli September 8, 2020


Have been enjoying my Gen 5 Kickr a lot. No need to calibrate it, comes out of the box ready to use and even has the Thru Axle adapter in the box if need be, The accuracy is really good when I compared it with my P2M power meter and the cadence accuracy is spot on as well.
The inertia of the trainer is really realistic, making it great when you go inside for rainy days/cold days and back out when the sun is shining..

It's quite pricy but if you got the money for a trainer of that quality, go for it, it should last you a while and you'll feel safe, know it's accurate and will have thousands of KM of fun with it!

Easy setup Accurate power Realistic inertiaWell-built Portable/storable Quiet
Kickr 5 from rob_f_martin September 8, 2020


This is the 3rd Kickr I have had and definitely the quietest. It is also more accurate and I look forward to seeing what they do with the RJ11 port.

Easy setup Accurate power Realistic inertiaWell-built Helpful support Portable/storable Quiet
Small improvements of an already great product from klstrn88 September 5, 2020


Even with the problems of the v4 - which they fixed - I didn't hesitate to order the new KICKR v5. The added wired connection port is a step forward, now we just have to wait for that module.
The best has been made better with small improvements!

Easy setup Accurate power Realistic inertiaWell-built Helpful support Portable/storable Quiet
Wahoo Kickr 5 from GlennK September 4, 2020


Very quiet unit, great feel and accurate power in comparison with my Assioma Duos. Highly recommend

Easy setup Accurate power Realistic inertiaWell-built Helpful support Portable/storable Quiet