Saris Powerbeam Pro
Wheel On Trainer
Key Specs
MSRP: $499 USD
Accuracy: +-5%
Max Incline: 10%
Where to Buy
This trainer is no longer in production, but you may find a good deal on used or old stock.
More Details
Brand:

Saris

Year Released: 2013 (No longer in production)
Axle Compatibility: 130mm/135mm quick release
Does not require calibration
Weight: 10kg
Communication: ANT+ Bluetooth
Physical Dimensions: 58x55x25
Overall Rating
4 stars
based on 1 reviews
CycleOps best old smart trainer from cmcneese September 16, 2020 


This trainer has road feel on part with the Kinetic Road Machine (best). It is actually more quite then the KKRM too. It has awesome feel and decent resistance control, while being a bit slow to respond. The frame is great and easy to use. Biggest knock is the proprietary ANT+ comm setup that leads this to be supported less in newer apps.

Point of correction in product naming: This was sold as a "CycleOps" brand product well before the "Saris" name became used for their trainers.

Easy setup Realistic inertiaWell-built Portable/storable Quiet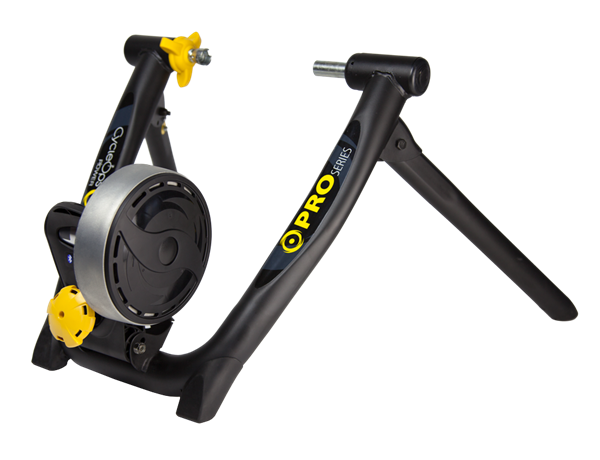 More Saris Powerbeam Pro Reviews
Own this trainer? Post a review!
CycleOps best old smart trainer from cmcneese September 16, 2020 


This trainer has road feel on part with the Kinetic Road Machine (best). It is actually more quite then the KKRM too. It has awesome feel and decent resistance control, while being a bit slow to respond. The frame is great and easy to use. Biggest knock is the proprietary ANT+ comm setup that leads this to be supported less in newer apps.

Point of correction in product naming: This was sold as a "CycleOps" brand product well before the "Saris" name became used for their trainers.

Easy setup Realistic inertiaWell-built Portable/storable Quiet