Elite Real E-motion B+
Rollers
Key Specs
MSRP: $2299 USD
Max Wattage: 600 W
Max Incline: 8%
Where to Buy
This trainer is no longer in production, but you may find a good deal on used or old stock.
More Details
Brand:

Elite

Does not require calibration
Weight: 15kg
Communication: ANT+ Bluetooth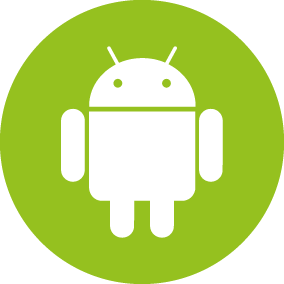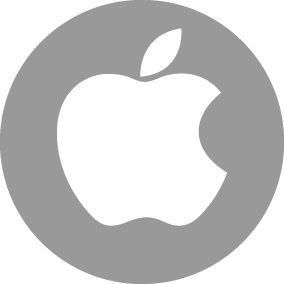 Support App: myETraining
Overall Rating
4 stars
based on 1 reviews
Love riding with it! from paulinaki September 16, 2020 


I love riding on that trainer! Compared to a fixed wheel trainer it feels very free, like on the road, and the swing system makes it very easy to use it. I also like, that it does not stretch the frame statics. I recommend to place it next to a wall or something to hold on. The roller itself is very quiet, the noise very much depends in the tyres you use. I have better experiences with road tyres than trainer tyres (even the elite copperton makes squeaky noises). Do not use a used tyre (used on the roead), the little stones in it destroy the rolls!
The cadence is measured via accelaration sensor and seems quite accurate. My zwift avatar always pedals with the same velocity as I do.
You always must pedal, or you will fall off..

Pros:
Feeling like on the road,
For a free roller very easy to use, also for beginners, because of the swinging system
Zwift setup is very easy
No slip!

Cons:
very large and heavy
very expensive (i shot it for a good price at ebay)
The Real software is very old fashioned
if you want to sprint, you may roll off the trainer
Persons with shorter legs need something to hold on for start and stop

Easy setup Accurate power Realistic inertiaWell-built Helpful support Portable/storable Quiet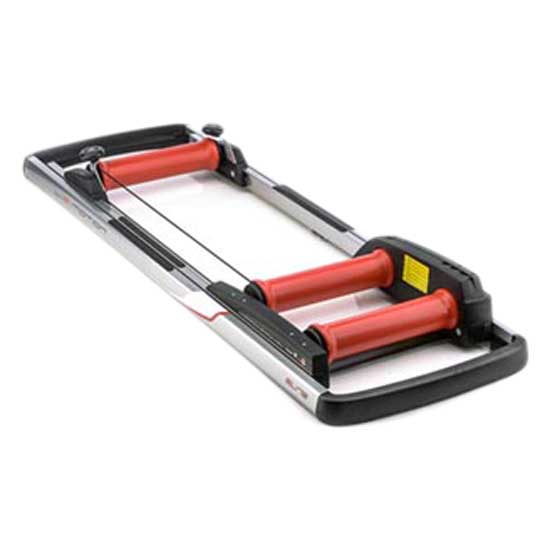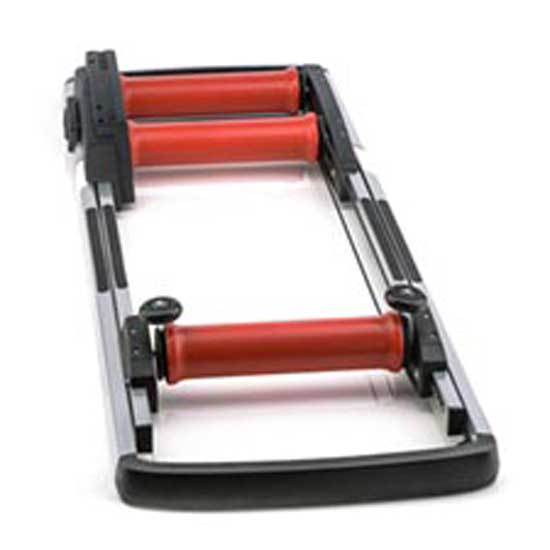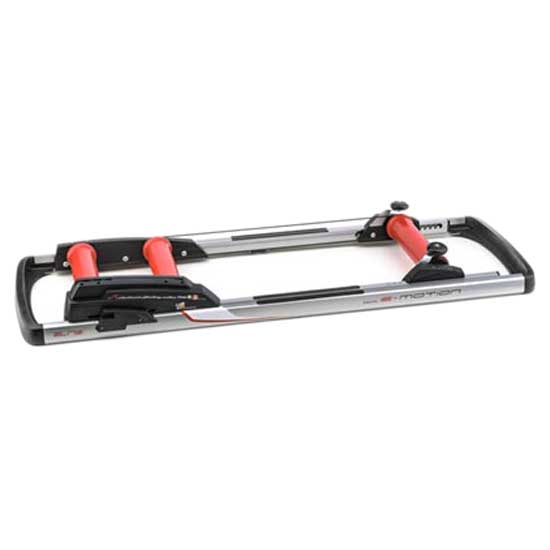 More Elite Real E-motion B+ Reviews
Own this trainer? Post a review!
Love riding with it! from paulinaki September 16, 2020 


I love riding on that trainer! Compared to a fixed wheel trainer it feels very free, like on the road, and the swing system makes it very easy to use it. I also like, that it does not stretch the frame statics. I recommend to place it next to a wall or something to hold on. The roller itself is very quiet, the noise very much depends in the tyres you use. I have better experiences with road tyres than trainer tyres (even the elite copperton makes squeaky noises). Do not use a used tyre (used on the roead), the little stones in it destroy the rolls!
The cadence is measured via accelaration sensor and seems quite accurate. My zwift avatar always pedals with the same velocity as I do.
You always must pedal, or you will fall off..

Pros:
Feeling like on the road,
For a free roller very easy to use, also for beginners, because of the swinging system
Zwift setup is very easy
No slip!

Cons:
very large and heavy
very expensive (i shot it for a good price at ebay)
The Real software is very old fashioned
if you want to sprint, you may roll off the trainer
Persons with shorter legs need something to hold on for start and stop

Easy setup Accurate power Realistic inertiaWell-built Helpful support Portable/storable Quiet