Bkool Classic
Wheel On Trainer
Where to Buy
This trainer is no longer in production, but you may find a good deal on used or old stock.
More Details
Brand:

Bkool

Requires Calibration
Overall Rating

2 stars
based on 1 reviews

Bkool Classic 2015 – good for the ego but avoid if your a racer from IrishAl September 6, 2020 


The Bkool Classic is a wheel on smart trainer and my first experience of a smart trainer which I happily used for 3 years on Bkool Sim, Zwift, and RGT.

Positives - easily stored and quite easy to set up, ANT+ power and resistance control; BLE power output but not controllable over BLE. Repeatable but poorly calibrated power Output (read the negatives).

Negatives - power was way over estimated In reality by as much as 30% and whilst repeatable in normal riding mode (I.e. good for workouts), it was very unreliable in Zwift races - sometimes giving power outputs embarrassingly high where I would ride off the front of a big Cat B group in hare and hounds 😬. Eventually I upgraded to power meter pedals and used the Bkool for resistance control.

Final thoughts - Bkool Classic is a decent built entry level trainer but the power accuracy is way off so if someone offers one second hand I would avoid if you want to race.

Portable/storable Budget-friendly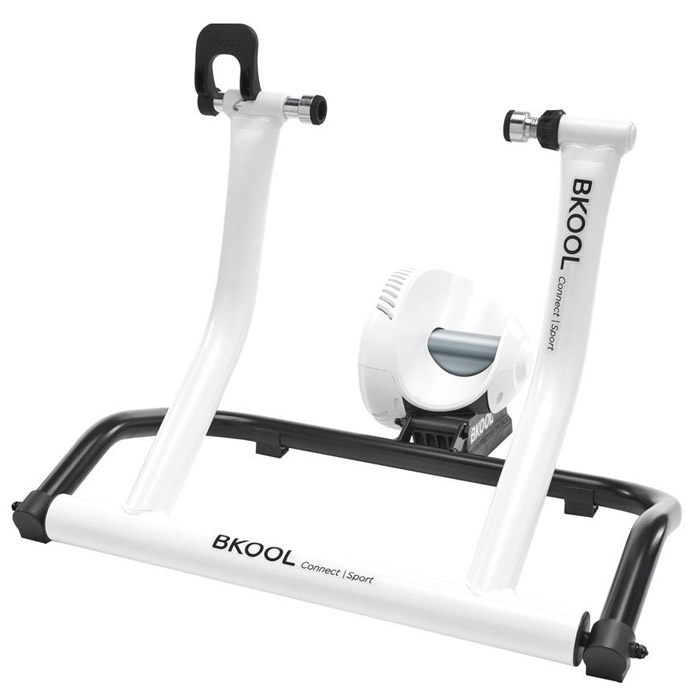 More Bkool Classic Reviews
Own this trainer? Post a review!

Bkool Classic 2015 – good for the ego but avoid if your a racer from IrishAl September 6, 2020 


The Bkool Classic is a wheel on smart trainer and my first experience of a smart trainer which I happily used for 3 years on Bkool Sim, Zwift, and RGT.

Positives - easily stored and quite easy to set up, ANT+ power and resistance control; BLE power output but not controllable over BLE. Repeatable but poorly calibrated power Output (read the negatives).

Negatives - power was way over estimated In reality by as much as 30% and whilst repeatable in normal riding mode (I.e. good for workouts), it was very unreliable in Zwift races - sometimes giving power outputs embarrassingly high where I would ride off the front of a big Cat B group in hare and hounds 😬. Eventually I upgraded to power meter pedals and used the Bkool for resistance control.

Final thoughts - Bkool Classic is a decent built entry level trainer but the power accuracy is way off so if someone offers one second hand I would avoid if you want to race.

Portable/storable Budget-friendly