Route Basics
Length: 10.5 km (6.5 miles)
Elevation: 178 m (584')
Lead-In: 10.5 km (6.5 miles)
Map: New York
Start & Finish
This route has one of the funkiest lead-in sections of any Zwift route! It's around 5km long, with 127m (416′) of climbing, and takes you on roads not covered by the actual route as you make your way up to the NYC KOM banner.
The actual route (and our Strava segments) begin at the KOM banner, after the lead-in. When you ride through the KOM banner again, you've completed one lap of the route.
Achievement Badge: none
Route Description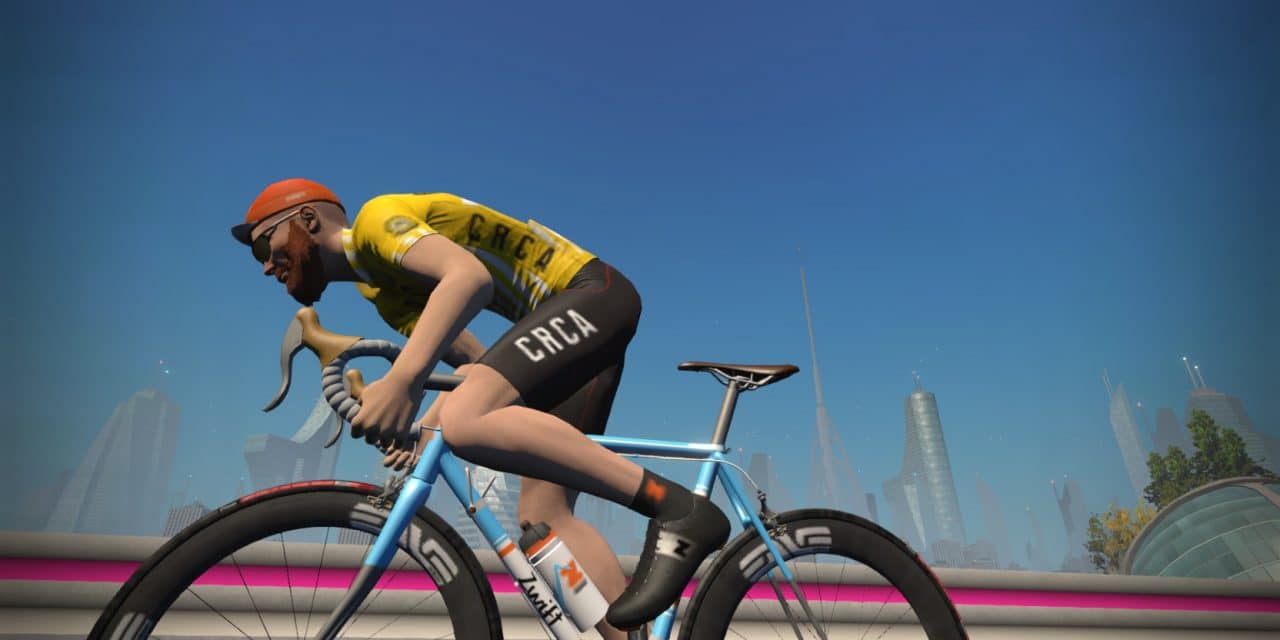 New York's "The Highline" is aptly named after Manhattan's "High Line" elevated park, since the route keeps you on the elevated glass roads of Zwift's futuristic NYC.
Overall, this route is fairly tame in terms of climbing, maintaining a rolling profile except when it takes you over the forward KOM (1.36km, 6.4%) which tops out at 17% grade.