Our newest Rebel Route is the smallest possible circuit on the new France map. With each lap ending atop the Petite KOM, this would make a butt-kicker of a racecourse – which is why we named it Little Pain. Can you make it around in less than 20 minutes?
Here's an animation of this route: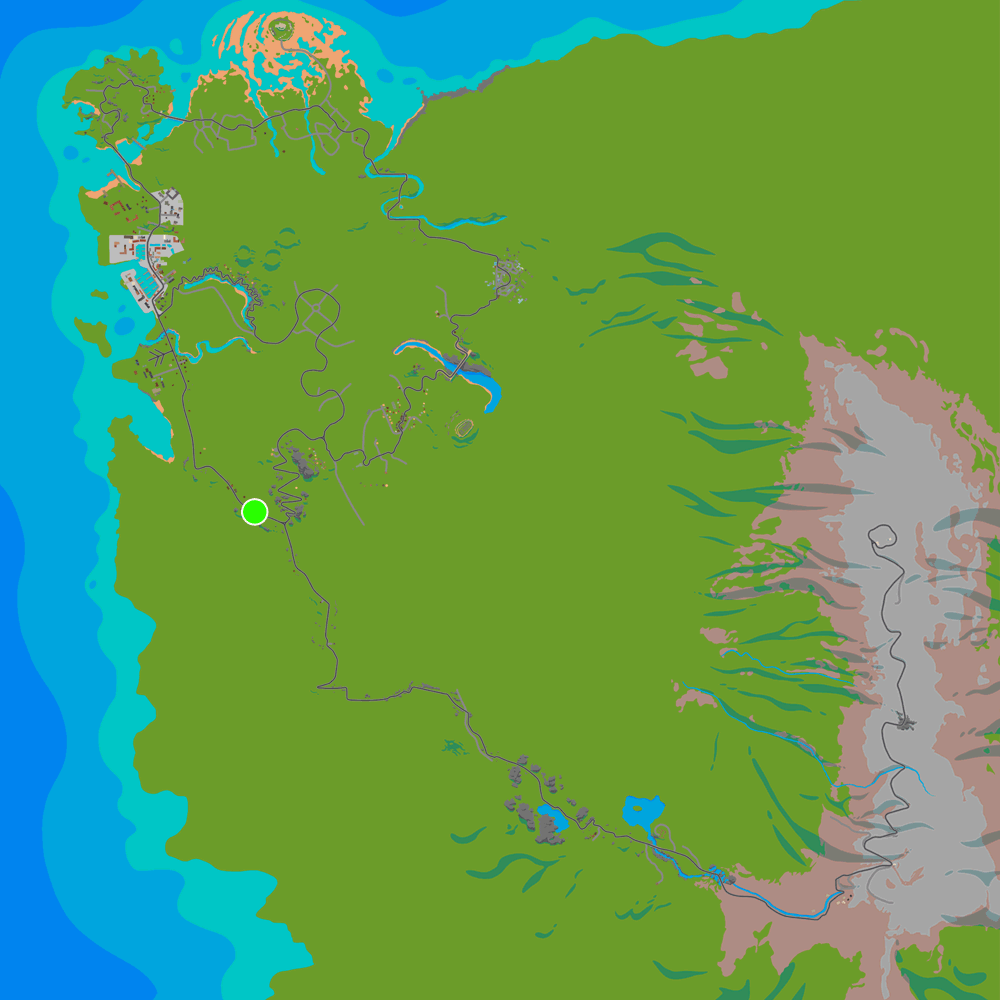 About Rebel Routes
"Rebel Routes" are Zwift rides which are not available on Zwift's routes list, thus requiring manual navigation.
The reward for your rebel ride? Exploring a new route, knowing you've gone where few Zwifters have gone before. And a Strava segment rank in the tens or hundreds instead of the thousands! They are included as a separate category on our Veloviewer Route Hunter leaderboard.
Route Description
This Rebel Route begins with an long 11km lead-in from the spawn point to the top of the Petite KOM. The Petite KOM banner is our start/finish line.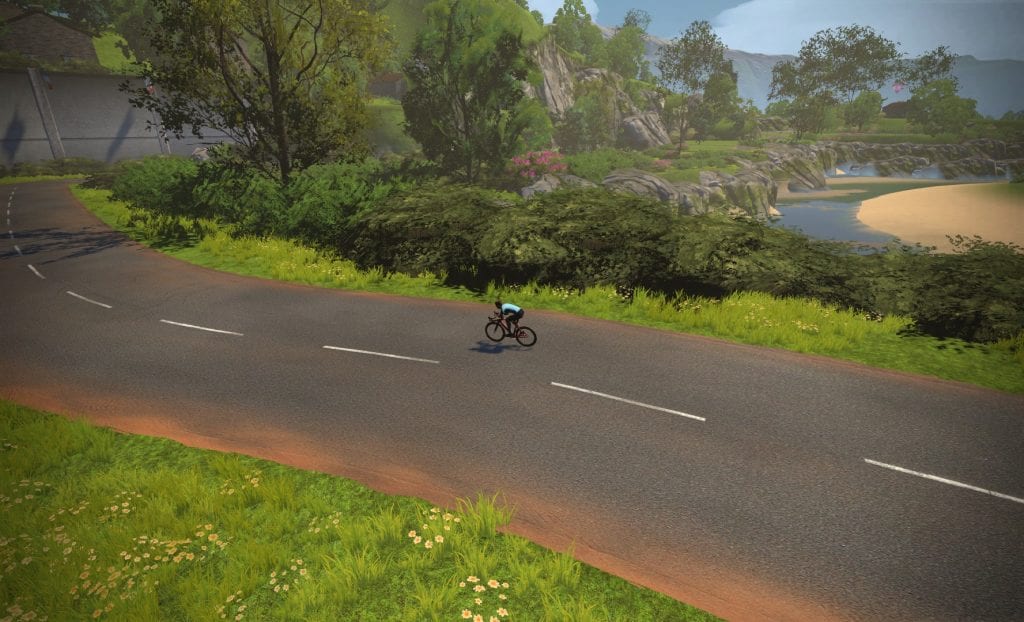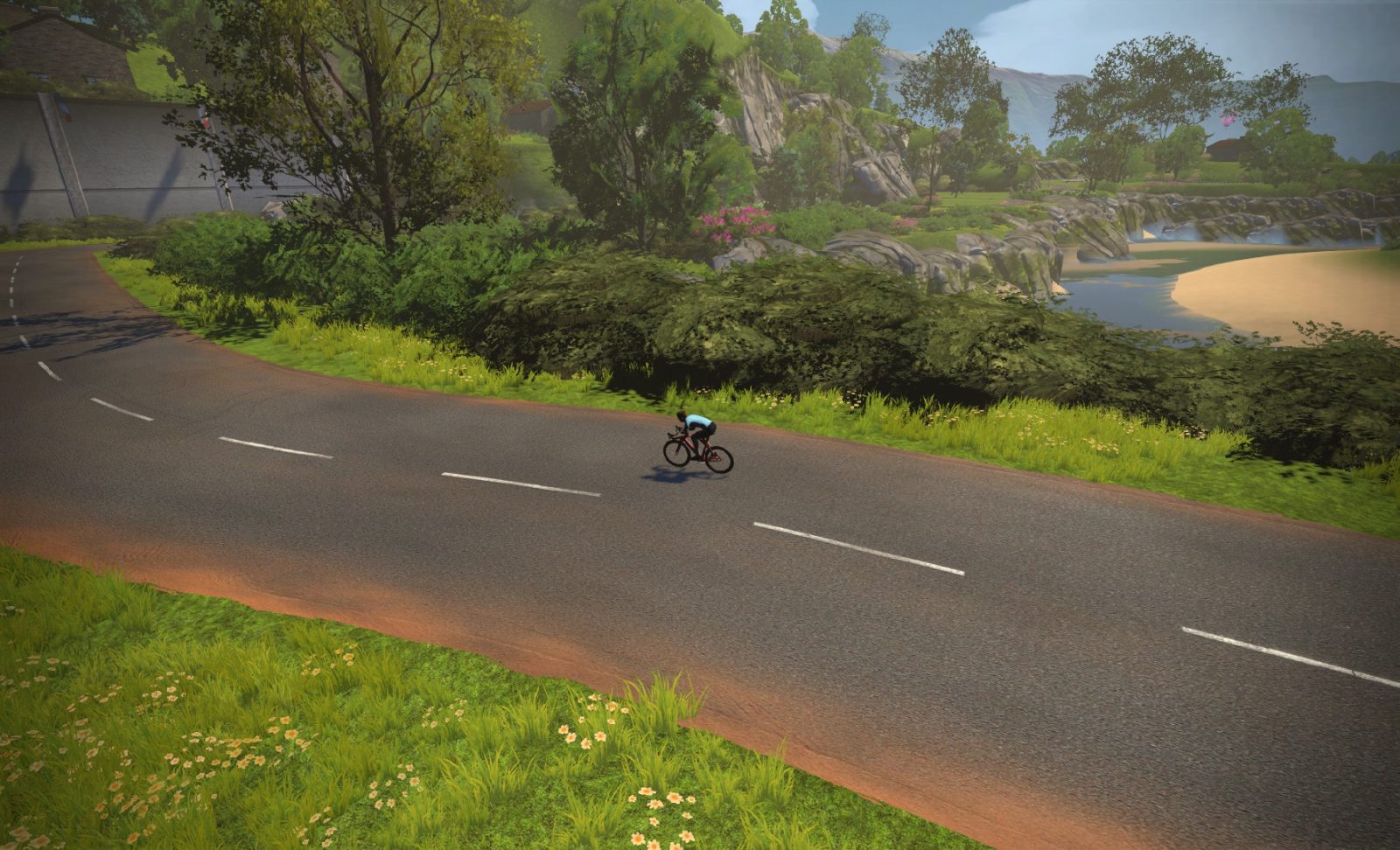 From this start line, we turn right at the fork, heading downhill toward the start pens. This downhill segment is approximately 2.8km long, and the only real descent of the route.
After passing the start pens we turn right toward the twisty river road and Balloon Field. Here you can hit the Ballon sprint if you'd like, then turn right at the fork to head up the zigzagging Petite KOM. Once you reach the top, it's time to do it all over again! Get a little recovery on the descent, then hit it with all you've got!
Profile
This route is is nice and symmetrical. Remember, there's a big lead-in before the lap begins!

Getting Started + Lead-In
Start by choosing the Douce France route. This will take you in the right direction for the first portion of the ride. The route has a long lead-in (11km) in which you complete almost an entire lap – the only thing you miss is the descent! (Sorry.)
Turn by Turn
Here are the turns you'll need to make to successfully complete Petite Douleur. Start by choosing the Douce France route. The official Strava segment begins at the Petite KOM arch, but the turns below are listed in order from the spawn point, not the route start line.
Right to Balloon Field
Right to Ventoux Summit
Right to Mont Saint-Michel
Route details:
Distance: 13.86km (8.6 miles)
Elevation Gain: 177m (580′)
Strava Segment
Rebel Route Suggestions
Got an idea for a great rebel route? Share it below and maybe we'll publish a post about it!