The United Nations General Assembly declared June 3 as International World Bicycle Day back in 2018, recognizing "the uniqueness, longevity, and versatility of the bicycle, which has been in use for two centuries, and that it is a simple, affordable, reliable, clean and environmentally fit sustainable means of transport."
Every year since, Zwifters have celebrated World Bicycle Day with events benefitting World Bicycle Relief and/or Qhubeka – two organizations doing an amazing job providing bikes that mobilize and empower people, helping them conquer the challenge of distance, achieve independence, and thrive.
This Year's Events: WBR500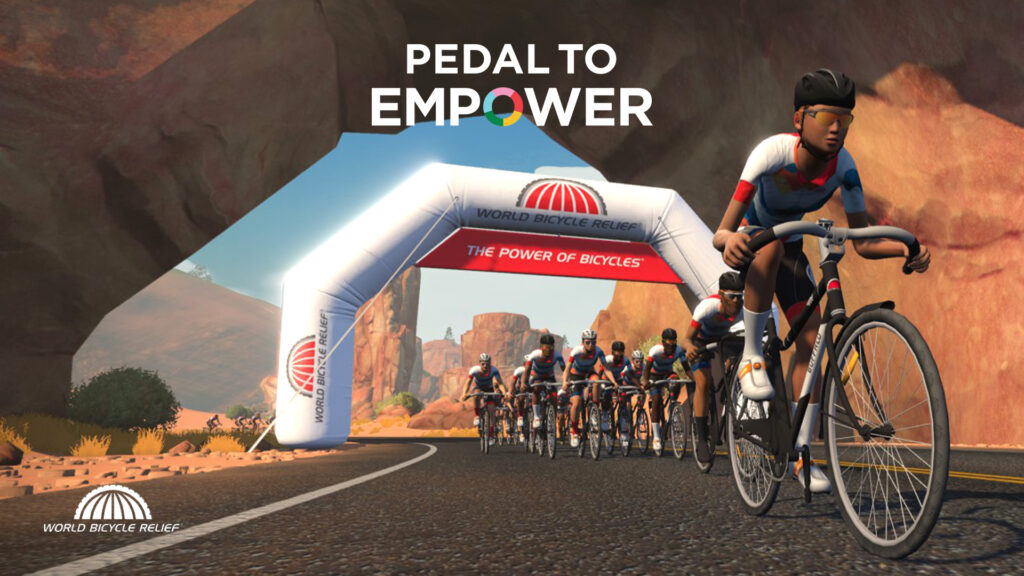 This year Zwift is partnering with World Bicycle Relief to help promote their Pedal to Empower initiative. On June 3rd, WBR will host a series of 10 50km rides starting every 90 minutes beginning at 9am UTC (5am EDT/2am PDT).
Some riders will attempt to ride a full 500km on the day, but everyone is invited to participate however they'd like.
The events are held on Watopia's flat Tempus Fugit route and will be led at 2.2-2.6W/kg average. Everyone will be wearing the WBR kit and riding the Buffalo bike.
See event details at zwift.com/events/tag/wbr500
Unlocks and Fundraising
Event finishers will unlock the distinctive WBR kit (the same kit used in past years' events):

Zwifters are also invited to contribute to WBR's goals of collectively riding 5,000,000km and raising $1,000,000 USD. You can donate to others or even fundraise yourself using WBR's tools, available at pedaltoempower.com.
Questions or Comments?
Post below!