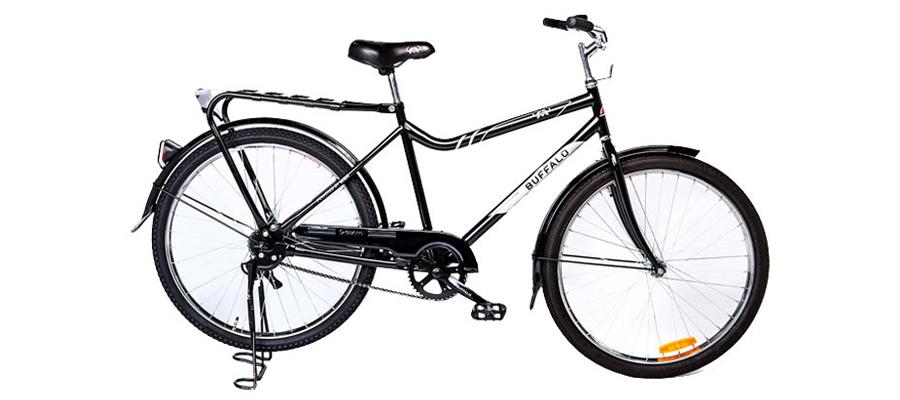 On Thursday, December 30th, riders from around the world will be converging on Watopia for the second annual WBR500: a 500km ride in support of World Bicycle Relief.
Last year's event raised over $110,000, providing 762 Buffalo bikes to those in need. This year's goal is to raise $165,000 – enough to purchase 1000 Buffalo bikes!
Some Zwifters will attempt the full 500km. Others will be on relay teams working together to cover the full distance. And others will simply be joining for a portion of the ride to lend a draft in support of those going the distance.
WBR's mission of providing bicycles that change lives is a worthy cause in itself. This event may also appeal to those looking to top off their Festive 500 miles, or perhaps do the whole challenge in one epic go. Read on for details!
Scheduling and Route
There is no official WBR500 event on the Zwift calendar – rather, several different "ride leaders" will be starting their 500km efforts at different times (all on Tempus Fugit), and Zwifters can join any leader or the C. Cadence Pace Partner (who will also be on Tempus Fugit) whenever they'd like.

All leaders will be riding Watopia's Tempus Fugit route, the flattest route in game, to keep the pace steady and help riders stay grouped.
To join a ride leader, simply follow them via Zwift Companion, then start Zwift and find their name so you can click to "Ride with". Here are the leaders' Zwift names and their start times:
K. Thomas – 3:00 AM CET
Billy Bob – 9:00 AM CET
Steve Cambria – 6:00 AM EST
Kieran Ronan – 3:00 AM PST
Michael Ziock – 3:00 AM PST
Andrew Chee – 9:00 AM MYT
This is a worldwide event based on riders' local time, so riders will already be on course by the time December 30th begins in the USA.
Special Guests
Riders from team L39ION will be joining at 9am PST, including Justin Williams who will be on for at least an hour. Surprise guests from previous Tours de France are also expected. It's going to be a party!
Tag Yourself
If you're participating in the WBR500 in any way, organizers are asking that you add "WBR500" or "1000Bikes" to your in-game name, so participants can be easily seen, and so word of the event can be spread within Zwift.
Additionally, use social media tags #WBR500 and #1000Bikes.
Chat on Discord
Long rides on Zwift are much more fun with voice chat! A Discord server has been set up for the WBR500 event – join at discord.gg/7qftywkfGP.
This server is set to work like Lance Armstrong's WEDU Wednesday ride, where people can listen to the host talk with special guest riders, and listeners can share their questions and get involved in Q&A.
Ride the Buffalo Bike!


The Buffalo Bike is available in game for level 40+ Zwifters. Why not ride this beautiful beast during your WBR500 effort? It's a bit heavy and less aero than other frames (around 30 seconds per hour slower on flat ground at 4 w/kg).
But that won't matter much when you're drafting in a huge group at a social pace.
Fundraising and Donations
The WBR500 team has set a goal of raising $165,000 in this event – enough to purchase 1000 Buffalo bikes ($165). You can donate directly to the WBR500 fundraiser via WBR's site.
If you do some fundraising yourself (get started here), there are prizes for hitting certain fundraising goals. Earn a custom Rapha IRL jersey for hitting $2500 and the full jersey + bibs at $5000!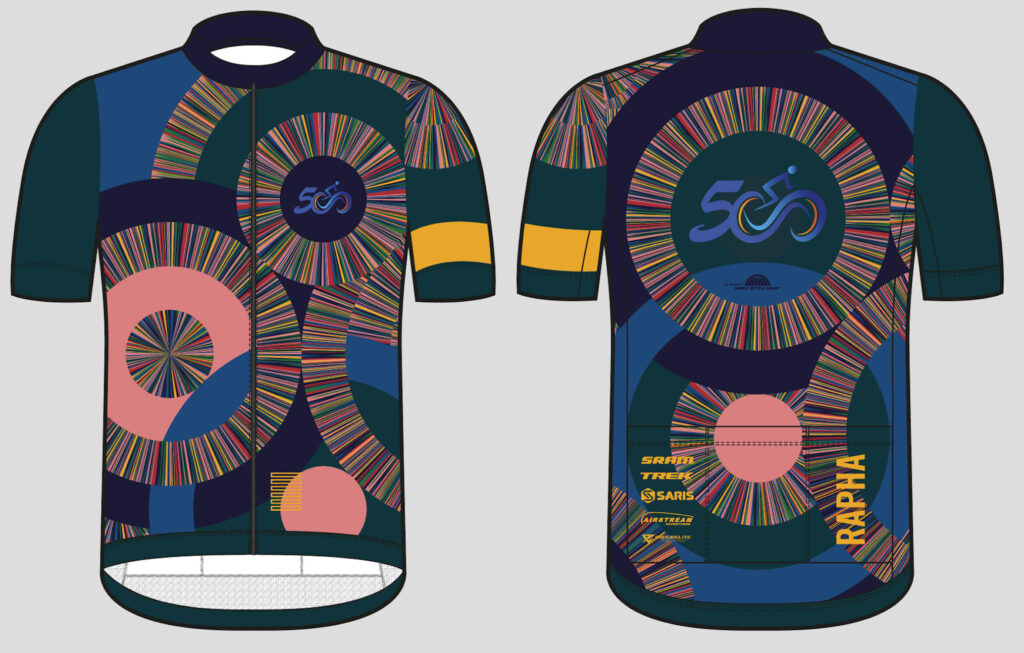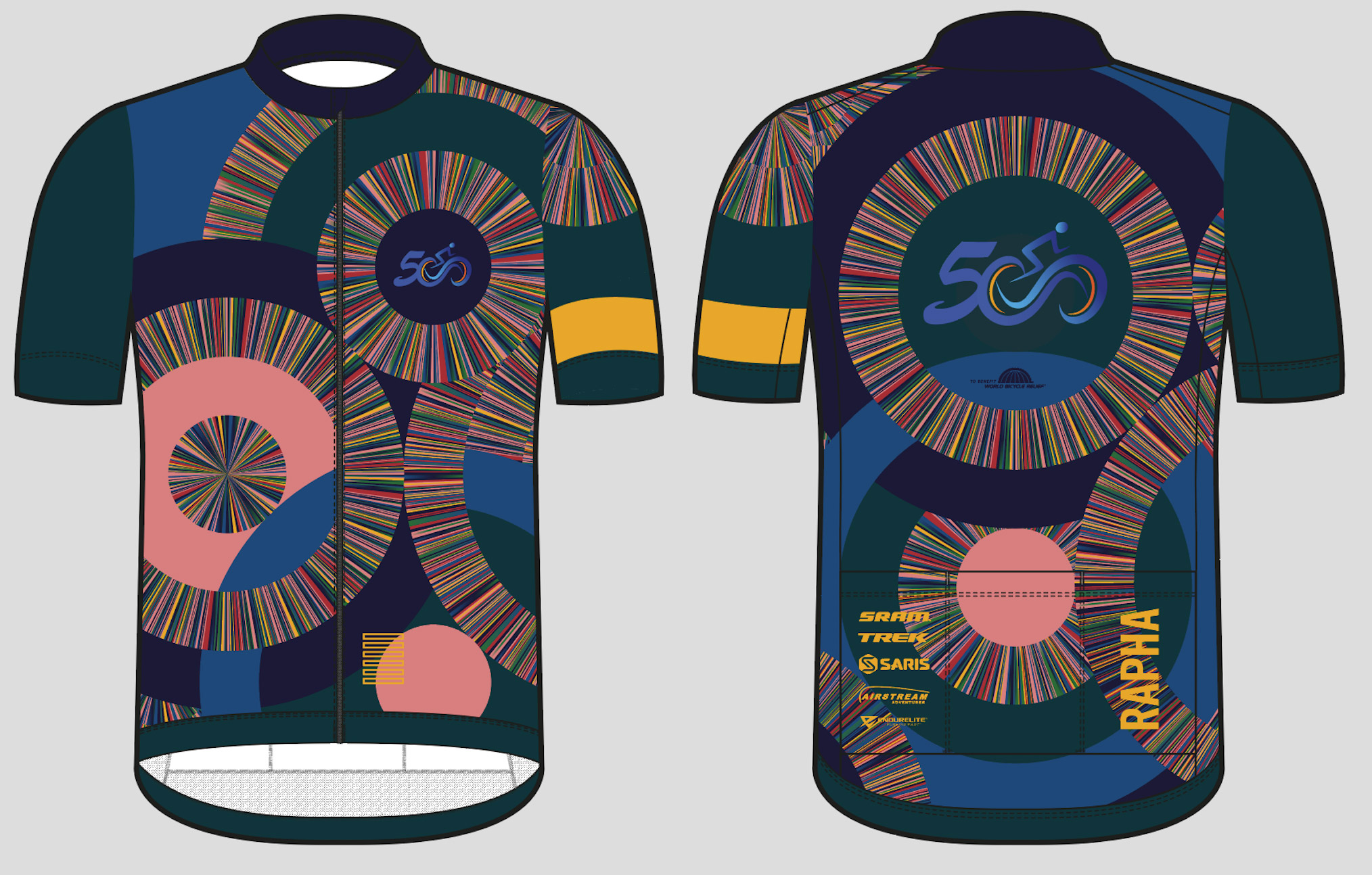 In addition, sponsors Trek, SRAM, and Saris have donated items to be auctioned off, with proceeds going toward the fundraiser:
Trek (Emonda, Domane or Madone) along with SRAM/Zipp components
Saris H3 Direct-Drive Smart Trainer and MP1 Platform
Access the auction at https://tinyurl.com/wbr500auction
T-Shirts for Finishers
Everyone who finishes a full 500km ride within 24 hours on December 30th and posts it to Strava will get a special event t-shirt.
Need a WBR Kit?
Enter promo code "GOWBR" in game to unlock the WBR kit.
Sponsors
There are many sponsors involved in this event, some of whom are providing chunks of sponsorship money which will be used as matching funds to double the fundraising efforts of riders.
Sponsors include Saris, Airstream Northwest, Accent Hotels, EndurElite, Trek, and more.
EndurElite has set up a custom WBR500 nutrition plan which you can read about here. Use discount code WBR500 for 20%, and a portion of all proceeds will go to support the WBR500.
Watch Live Stream
Dave Garguilo will be livestreaming the entire event on Twitch – you can access it at https://www.twitch.tv/davegarge, where you will also be able to hear the Discord "Radio Show".
More Info
For more info on the event, join the WBR 500km Strava Club, check out the event on Team3R's Facebook page, and visit the WBR Fundraising page.
Questions or Comments?
Share below!