Tacx Satori Smart
Wheel On Trainer

This manually-controlled trainer measured speed, power, and cadence, with resistance changing via a 10-position handlebar lever. It was powered by two AA batteries.
Key Specs
MSRP: $329.99 USD
Accuracy: +-10%
Flywheel: 3.5lb
Max Wattage: 950 W
Not interactive/controllable
Where to Buy
This trainer is no longer in production, but you may find a good deal on used or old stock.
More Details
Brand:

Tacx

Year Released: 2014 (No longer in production)
Requires Calibration
Weight: 7.8kg
Cadence: Built in
Communication: ANT+ and Bluetooth
Physical Dimensions: 26.6" x 25.6" (675 x 650 mm)
Overall Rating

3.3 stars
based on 6 reviews
Easy setup
83%
Accurate power
0%
Realistic inertia
17%
Well-built
100%
Helpful support
0%
Portable/storable
67%
Quiet
50%
Budget-friendly
100%

disconnects-reconnects from shuppe February 3, 2021 


I've had this trainer for a year. It rolls well. It's quite quiet. And it's not heavy. When it is connected correctly, it gives good power wattage, but I think it gives too much. The biggest problem is that the bluetooth disconnects a lot. It reconnects in a few seconds. But when I'm trying to climb a hill and I change my speed sprocket, it often stops giving wattage, so my avatar stops pedaling. So I'm burning your legs, but I'm not moving on zwift. It also happens a lot at the beginning of my rides. Its stop and starts at every 30-40 seconds. After about 10-15 minutes in the ride, it keeps the connection almost all the time. But sometimes, when I'm trying to compete, it stops and then I lose a lot in the ride. Also, every time I change the resistance, it disconnects and reconnects.

So if you want to have fun in Zwift, it's not a good option. If you're just riding without connecting to an app, it's a good trainer.

Obviously, it is not on the market anymore. It might be because of those problems.

Easy setup Well-built Portable/storable Quiet Budget-friendly

Tacx Satori Comfort from kevin September 28, 2020 
Easy setup Well-built Portable/storable Quiet Budget-friendly

My first 'Smart' Trainer from plewis61 September 26, 2020 


What can you say, it does what it's suppose to do. My first trainer I had to ride on Zwift, loved it when I got it, would be hard to think about using one now. Not being controllable limits it's value greatly. Mine lasted a year or two and finally the battery unit on it fried out and I replaced this with a Vortex, which is well worth the extra money.

Easy setup Realistic inertiaWell-built Budget-friendly
No complaints from jamesmcobb September 26, 2020 


My first smart trainer so have nothing to compare it to but this is a great trainer and i have no complaints.

Easy setup Well-built Quiet Budget-friendly

For casual use from ach02061 September 21, 2020 
Well-built Portable/storable Budget-friendly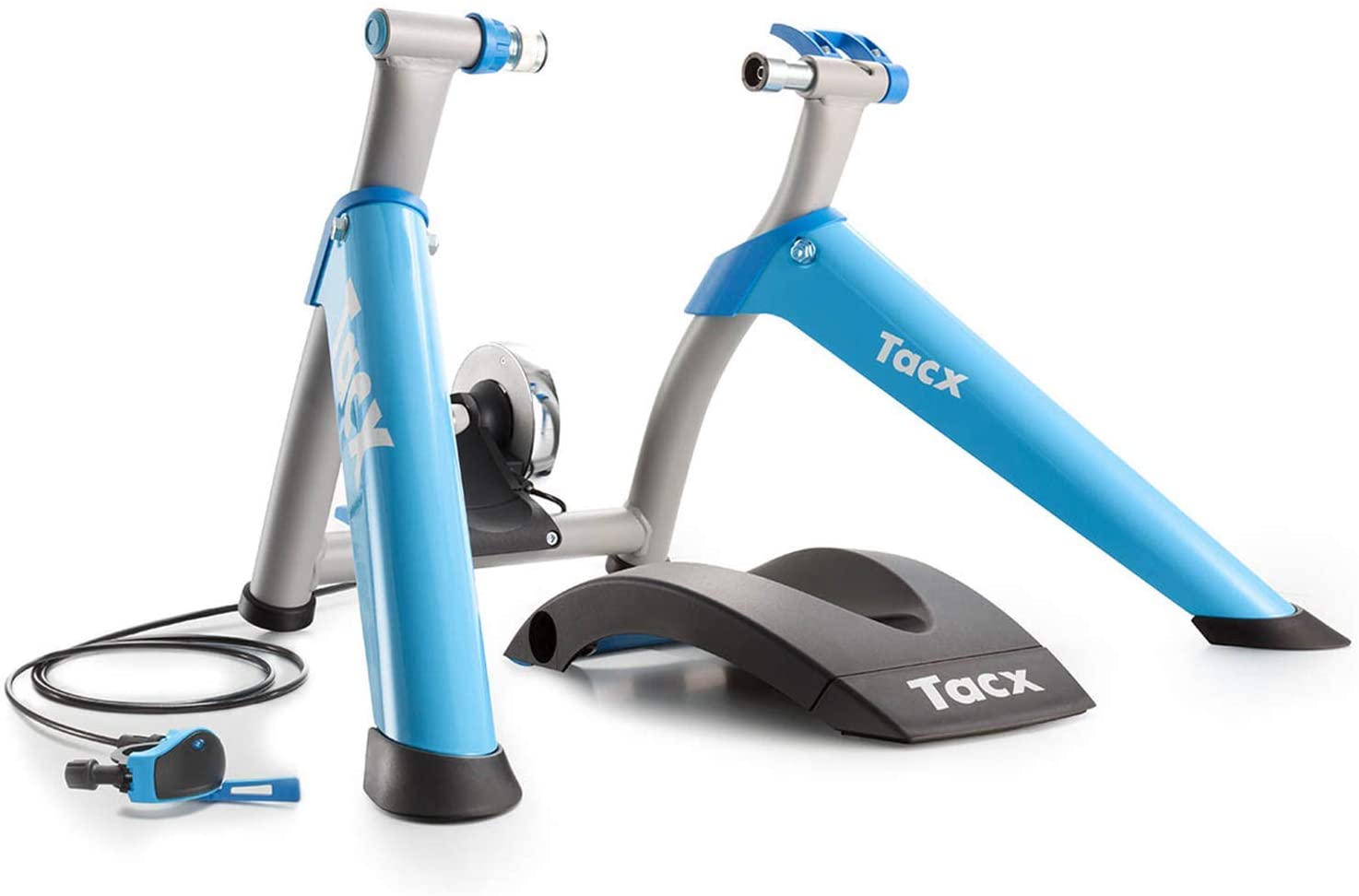 More Tacx Satori Smart Reviews
Own this trainer? Post a review!

disconnects-reconnects from shuppe February 3, 2021 


I've had this trainer for a year. It rolls well. It's quite quiet. And it's not heavy. When it is connected correctly, it gives good power wattage, but I think it gives too much. The biggest problem is that the bluetooth disconnects a lot. It reconnects in a few seconds. But when I'm trying to climb a hill and I change my speed sprocket, it often stops giving wattage, so my avatar stops pedaling. So I'm burning your legs, but I'm not moving on zwift. It also happens a lot at the beginning of my rides. Its stop and starts at every 30-40 seconds. After about 10-15 minutes in the ride, it keeps the connection almost all the time. But sometimes, when I'm trying to compete, it stops and then I lose a lot in the ride. Also, every time I change the resistance, it disconnects and reconnects.

So if you want to have fun in Zwift, it's not a good option. If you're just riding without connecting to an app, it's a good trainer.

Obviously, it is not on the market anymore. It might be because of those problems.

Easy setup Well-built Portable/storable Quiet Budget-friendly

Tacx Satori Comfort from kevin September 28, 2020 
Easy setup Well-built Portable/storable Quiet Budget-friendly

My first 'Smart' Trainer from plewis61 September 26, 2020 


What can you say, it does what it's suppose to do. My first trainer I had to ride on Zwift, loved it when I got it, would be hard to think about using one now. Not being controllable limits it's value greatly. Mine lasted a year or two and finally the battery unit on it fried out and I replaced this with a Vortex, which is well worth the extra money.

Easy setup Realistic inertiaWell-built Budget-friendly
No complaints from jamesmcobb September 26, 2020 


My first smart trainer so have nothing to compare it to but this is a great trainer and i have no complaints.

Easy setup Well-built Quiet Budget-friendly

For casual use from ach02061 September 21, 2020 
Well-built Portable/storable Budget-friendly
Great for track bikes! from Beers Burgers Bikes September 8, 2020 


I've only used this trainer for my track bike but it's been great. Obviously not being able to use a direct mount for a track bike this was a great option for training on Zwift. I've put plenty of miles in and even everested on it. The only down side is the occasional slip of the tyre when sprinting but this is very rare.

Easy setup Well-built Portable/storable Budget-friendly