Producing spin bikes found in gyms around the world, Stages has built more bikes than any other company in the smart bike segment. They were a bit late in the game launching their first smart bike, but it's a bomb-proof unit with perhaps the most robust power measurement on the market.
Key Specs
MSRP: $2899 USD
Accuracy: +-1.5%
Flywheel: 50lb
Max Wattage: 2200 W
Max Incline: 25%
More Details
Brand:

Stages

Year Released: 2019 (In Production)
Does not require calibration
Weight: 62kg
Cadence: Built in
Communication: ANT+ and Bluetooth
Overall Rating

4.3 stars
based on 6 reviews
Easy setup
67%
Accurate power
50%
Realistic inertia
50%
Well-built
100%
Helpful support
33%
Portable/storable
0%
Quiet
100%
Budget-friendly
0%
The Stages SB20 is a fantastic smart trainer from fiftyfit February 18, 2021 


The Stages SB20 is a fantastic smart trainer. The trainer arrived with a little bit of shipping damage which was rapidly taken care of by Stages. I cannot fault their customer service, who were friendly and very responsive.
I've now owned this bike for 6 months and it's been awesome. As everybody else mentions, this thing is built like a tank and fells very stable both when riding normally and sprinting.
It connects easily to zwift and hasn't given me any connection issues when using the app through an Apple TV.

Realistic inertiaWell-built Helpful support Quiet
SB20 Solid, adjustable, quiet – a great bit of kit from dom.donald January 12, 2021 


Pros:
* excellent construction, very solid and well-built, good quality materials, won't go anywhere in a sprint!
* easy to build and set up (one-person job)
* superbly adjustable, fits a large range of rider heights/builds (even down to 5'0, unlike other trainers)
* extremely quiet - could easily use indoors without disturbing anyone (much quieter than a Tacx Neo)
* easy to set up with Zwift and other training apps
* rubber handle-bar tape, so easy to wipe down after a ride - no stinky old tape anywhere 🙂
* plastic body and well-formed to prevent sweat damage
* brilliantly convenient, much cleaner all round, less maintenance
* easy to change set-up for different riders e.g. other family members - great for a spinning bike or exercise bike for kids/partners etc. Changing set up is unlikely to cause any wear and tear due to the excellent construction.
* great to have a phone stand, iPad mount, USB charging ports, and bottle holders.. makes zwifting with a phone and iPad very easy

I love it.. and would recommend it without question. But inevitably there are some things that could be improved.

Cons:
* Stages app is not great - but at least the software and firmware can be improved over time
* gear shifters offer no physical feedback at all, which is quite frustrating - buttons aren't great, so you're never quite sure if you've changed gear or not. On the other hand, the buttons are well-protected from sweat etc. The shifters are on the handlebar (of course), which can easily be detached and replaced .. so it's possible that Stages could upgrade this in the future and make them available for purchase as accessories.
* need to have phone/ipad app open to see what gear you're in. If you're mid-ride and you open the app, the gears suddenly switch to default (no resistance)
* I compared the power against Vector V3 dual-sided pedals and the Stages reads nearly 3% lower, often sitting 10-15 lower than the Vectors - which coincides with my 'feeling' that the Stages under-reads compared to my Specialized crank and Rotor Flow dual-sided power meters too.

Neutral observations:
* The power fluctuates a fair amount when riding Zwift, so if you're not using Erg Mode, I find it's a bit harder to be constant - as noted by DC Rainmaker in his review
* Erg Mode is difficult to handle because it takes up to 30 seconds to regain stability after a change in target power.. which can be irritating if you're doing quite short intervals - it seems to struggle to home in on the target compared to, say, my Tacx Neo - again, this is a firmware thing, so it will hopefully improve.
* I find the power distribution around the pedal cycle to be a bit different to the road / my Tacx Neo. My feeling is that you need more power to push over the top of the cycle, which gives me the feeling I'm wading through mud. Maybe it's just me!
* I don't find it as responsive to changes in gradient, e.g. on Zwift, and because there's no feedback with gear selection, it doesn't feel as realistic or as responsive as a bike on a smart trainer.
* I generally find it 'harder' to ride and I had to reduce my FTP to make the workouts fit - but my performance on the road certainly got better!

Easy setup Well-built Quiet
Outstanding Piece of Equipment from briansmccloskey December 11, 2020 


Like many I was in search of a do it all indoor trainer that was durable, easy to operate and set up and provided an outstanding indoor riding experience. The Stages SB20 checks all the boxes. As others have noted, the thing is built like an absolute tank. The 50lb flywheel provides a whisper quiet, smooth power transfer. There are no 'spikes' with this bike, it just accelerates smoothly when you go into sprint mode. I love riding it and can't believe how it's totally transformed my winter riding schedule. I now look forward to those dreaded inclement wet or bitterly cold days. No problem. Just head down to my riding station and hop on the SB20. It's truly an amazing piece of equipment. I'd buy it again in a heartbeat.

Easy setup Accurate power Realistic inertiaWell-built Helpful support Quiet
Awesome from eschlange November 7, 2020 


Your crazy not to give this 5 stars. I've had wheel on and direct drive trainers. This thing is quiet, adjustable, sturdy and smooth. Find me something better. Especially the guy that gave this 3 stars. What in the hell are your riding?

Easy setup Accurate power Realistic inertiaWell-built Quiet
Overall Excellent albeit at a price from Cheekystrappy September 16, 2020 


An excellent trainer. The only downside is it's difficult to install pedals that need an allen key due to the arrangement of the trainer body compared to the crank. You can use an allen key, but you can't just spin it on as there isn't clearance. So it takes a while. Fine if it's a home trainer but not so much in the gym if you want to quickly put your pedals on for a ride.

Accurate power Well-built Quiet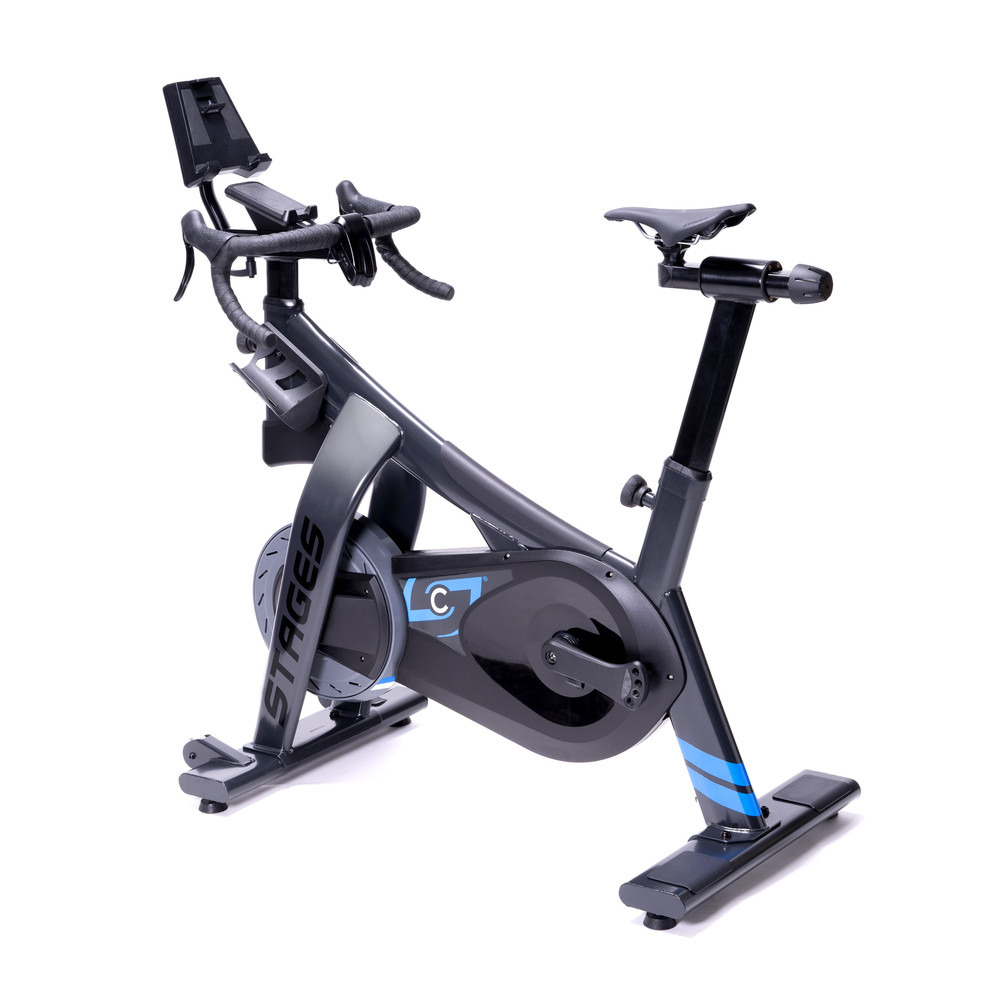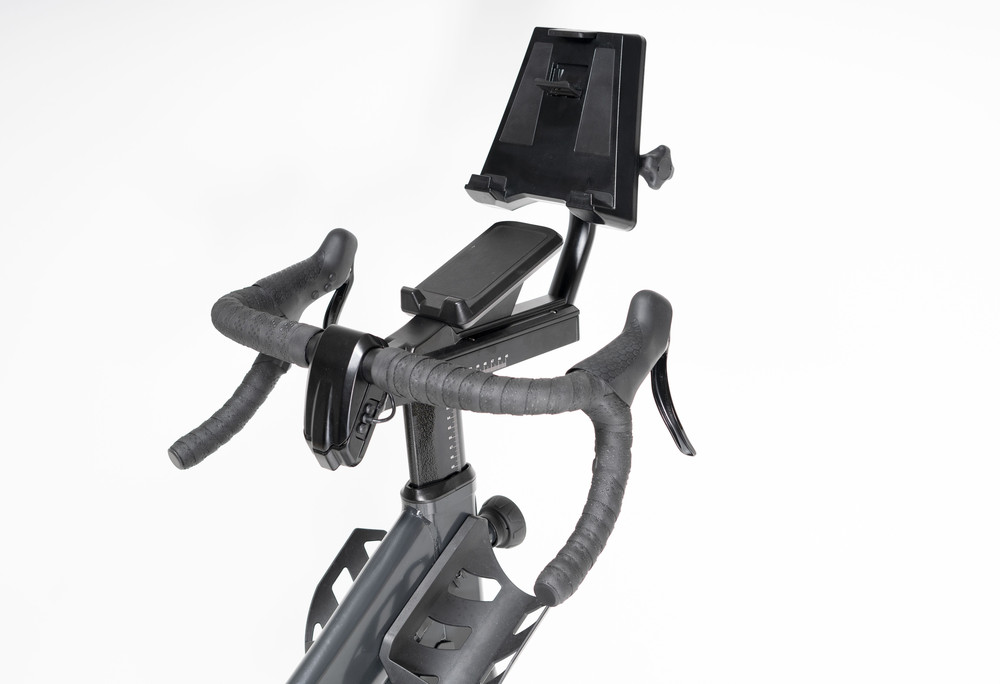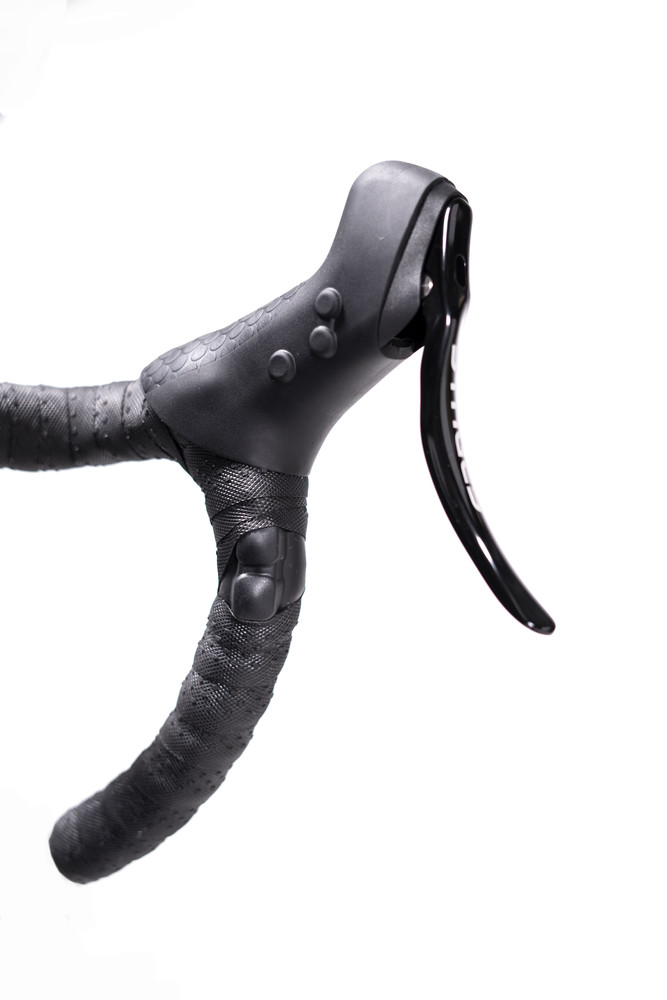 More StagesBike SB20 Reviews
Own this trainer? Post a review!
The Stages SB20 is a fantastic smart trainer from fiftyfit February 18, 2021 


The Stages SB20 is a fantastic smart trainer. The trainer arrived with a little bit of shipping damage which was rapidly taken care of by Stages. I cannot fault their customer service, who were friendly and very responsive.
I've now owned this bike for 6 months and it's been awesome. As everybody else mentions, this thing is built like a tank and fells very stable both when riding normally and sprinting.
It connects easily to zwift and hasn't given me any connection issues when using the app through an Apple TV.

Realistic inertiaWell-built Helpful support Quiet
SB20 Solid, adjustable, quiet – a great bit of kit from dom.donald January 12, 2021 


Pros:
* excellent construction, very solid and well-built, good quality materials, won't go anywhere in a sprint!
* easy to build and set up (one-person job)
* superbly adjustable, fits a large range of rider heights/builds (even down to 5'0, unlike other trainers)
* extremely quiet - could easily use indoors without disturbing anyone (much quieter than a Tacx Neo)
* easy to set up with Zwift and other training apps
* rubber handle-bar tape, so easy to wipe down after a ride - no stinky old tape anywhere 🙂
* plastic body and well-formed to prevent sweat damage
* brilliantly convenient, much cleaner all round, less maintenance
* easy to change set-up for different riders e.g. other family members - great for a spinning bike or exercise bike for kids/partners etc. Changing set up is unlikely to cause any wear and tear due to the excellent construction.
* great to have a phone stand, iPad mount, USB charging ports, and bottle holders.. makes zwifting with a phone and iPad very easy

I love it.. and would recommend it without question. But inevitably there are some things that could be improved.

Cons:
* Stages app is not great - but at least the software and firmware can be improved over time
* gear shifters offer no physical feedback at all, which is quite frustrating - buttons aren't great, so you're never quite sure if you've changed gear or not. On the other hand, the buttons are well-protected from sweat etc. The shifters are on the handlebar (of course), which can easily be detached and replaced .. so it's possible that Stages could upgrade this in the future and make them available for purchase as accessories.
* need to have phone/ipad app open to see what gear you're in. If you're mid-ride and you open the app, the gears suddenly switch to default (no resistance)
* I compared the power against Vector V3 dual-sided pedals and the Stages reads nearly 3% lower, often sitting 10-15 lower than the Vectors - which coincides with my 'feeling' that the Stages under-reads compared to my Specialized crank and Rotor Flow dual-sided power meters too.

Neutral observations:
* The power fluctuates a fair amount when riding Zwift, so if you're not using Erg Mode, I find it's a bit harder to be constant - as noted by DC Rainmaker in his review
* Erg Mode is difficult to handle because it takes up to 30 seconds to regain stability after a change in target power.. which can be irritating if you're doing quite short intervals - it seems to struggle to home in on the target compared to, say, my Tacx Neo - again, this is a firmware thing, so it will hopefully improve.
* I find the power distribution around the pedal cycle to be a bit different to the road / my Tacx Neo. My feeling is that you need more power to push over the top of the cycle, which gives me the feeling I'm wading through mud. Maybe it's just me!
* I don't find it as responsive to changes in gradient, e.g. on Zwift, and because there's no feedback with gear selection, it doesn't feel as realistic or as responsive as a bike on a smart trainer.
* I generally find it 'harder' to ride and I had to reduce my FTP to make the workouts fit - but my performance on the road certainly got better!

Easy setup Well-built Quiet
Outstanding Piece of Equipment from briansmccloskey December 11, 2020 


Like many I was in search of a do it all indoor trainer that was durable, easy to operate and set up and provided an outstanding indoor riding experience. The Stages SB20 checks all the boxes. As others have noted, the thing is built like an absolute tank. The 50lb flywheel provides a whisper quiet, smooth power transfer. There are no 'spikes' with this bike, it just accelerates smoothly when you go into sprint mode. I love riding it and can't believe how it's totally transformed my winter riding schedule. I now look forward to those dreaded inclement wet or bitterly cold days. No problem. Just head down to my riding station and hop on the SB20. It's truly an amazing piece of equipment. I'd buy it again in a heartbeat.

Easy setup Accurate power Realistic inertiaWell-built Helpful support Quiet
Awesome from eschlange November 7, 2020 


Your crazy not to give this 5 stars. I've had wheel on and direct drive trainers. This thing is quiet, adjustable, sturdy and smooth. Find me something better. Especially the guy that gave this 3 stars. What in the hell are your riding?

Easy setup Accurate power Realistic inertiaWell-built Quiet
Overall Excellent albeit at a price from Cheekystrappy September 16, 2020 


An excellent trainer. The only downside is it's difficult to install pedals that need an allen key due to the arrangement of the trainer body compared to the crank. You can use an allen key, but you can't just spin it on as there isn't clearance. So it takes a while. Fine if it's a home trainer but not so much in the gym if you want to quickly put your pedals on for a ride.

Accurate power Well-built Quiet

Expected a quiet, smooth bike, still in beta stage – and got all that… from boxlund September 9, 2020 


Having wanted a smart bike to supplement my old Neo1 for a while, but with none of my preferred ( Wahoo & Tacx ) being available here in Denmark, I "jumped" on the SB20 when it suddenly was in stock at a danish dealer.

Got the bike and both the delivery guy and I was very "impressed" with the weight of 65 Kg. plus packaging !.

The assembly is straight forward, even when taking a lot of care not to do anything wrong and going slow, most people will be up and running in an hour.
You'll get impressed with the built quality when assembling.

So how does it ride ?...
The bike is very smooth, the heavy flywheel "flattens" the big spikes in resistance and/or power input. Personally I miss the instant response from the Neo when I'm on hilly roads, but for long climbs like the Alp it is amazing for "staying in the some" pushing constant high power.
The virtual gear takes some getting use to. There is zero "gear feeling" and it's more a matter of more/less resistance. Again it's great for long climbs and flats, but not so impressive for hilly races.

The bike is quiet. So quiet that I've had to replace a noise pedal. That being said it seems that mine has started to develop a noise from the belt ( not quite sure yet if it's actually the bike or another pedal issue )

So what about that beta thing ?...
There's a lot that isn't perfect yet.
First thing is a hardware issue. One of the shifter buttons on my bike was very unresponsive out of the box. The danish dealer and Stages has been very friendly during the replacement process, but the fact is that 2 months later I still haven't received any spares... ( glad it wasn't an important component... )
The lack of a gear display ( and Zwift support on the HUD ) pretty much requires you to run an iPad for the Stages Link app to shows gear.
The power meters seems to refuse to connect to the bike if you power it on an wait for some time before pedaling - not showing power on either the Stageslink ( Bluetooth ) or Zwift ( ANt+ )
Zero calibration works 75% of the time. The amount of errors I've got while trying to calibrate after 30 minutes warm up are a lot.

Would i recommend it ?...
Oh yes. I bought it with the expectation of some bugs due to it being a brand new product, and that's also what you should expect if you buy one...
But it's great to ride, looks really great and is build like a tank.
That being said if you're addicted to ride every day, it might still be a good idea to have a second option in the house. At least for me it's nice to know that the Neo is still up for a fight if the drive train noise develops or the software has one of it days.

BooX

Easy setup Well-built Quiet