Magene Gravat2
Direct Drive Trainer
Key Specs
MSRP: $999 USD
Accuracy: +-3%
Flywheel: 14lb
Max Wattage: 2500 W
Max Incline: 15%
Where to Buy
This trainer is no longer in production, but you may find a good deal on used or old stock.
More Details
Brand:

Magene

Year Released: 2018 (No longer in production)
Axle Compatibility: 130mm/135mm quick release, 12*142mm/12*148mm thru-axle
Does not require calibration
Communication: ANT+ Bluetooth
Cassette Included: No
Overall Rating
4 stars
based on 1 reviews
G2 – Reliable, Solid trainer with a bigger flywheel than G1 for better inertia. One of the rare China made trainer that set the standard for low-noise and cost effectiveness. from Taicho Cyclist September 21, 2020 
Easy setup Accurate power Portable/storable Quiet Budget-friendly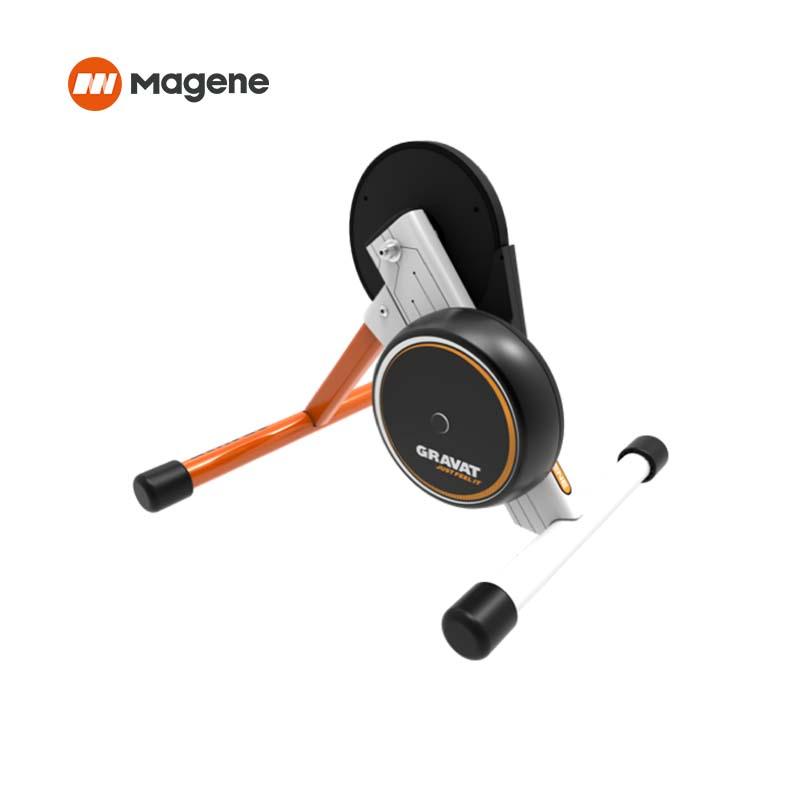 More Magene Gravat2 Reviews
Own this trainer? Post a review!
G2 – Reliable, Solid trainer with a bigger flywheel than G1 for better inertia. One of the rare China made trainer that set the standard for low-noise and cost effectiveness. from Taicho Cyclist September 21, 2020 
Easy setup Accurate power Portable/storable Quiet Budget-friendly