JetBlack WhisperDrive MK2
Direct Drive Trainer

With its self-generating electromagnetic resistance system, the WhisperDrive MK2 stands apart from most other smart trainers.
Key Specs
MSRP: $999.99 USD
Flywheel: 17.5lbs
Max Wattage: 2500 W
Max Incline: 16%
Where to Buy
This trainer is no longer in production, but you may find a good deal on used or old stock.
More Details
Brand:

JetBlack

Year Released: 2018 (No longer in production)
Axle Compatibility: 9mm x 130mm or 135mm, 12mm x 142mm and now BOOST. 148mm BOOST Adaptors sold separately.
Does not require calibration
Weight: 16kg
Cadence: Built in
Communication: ANT+ and Bluetooth
Cassette Included: No
Physical Dimensions: 700 (L) x 550 (W) x 490 (H) mm / 27.6 x 21.7 x 19.3 inches
Overall Rating

3 stars
based on 1 reviews

JetBlack Whipser drive solid direct drive trainer for getting the job done from ClintJ September 28, 2020 


Good little trainer that works without power.
Connects up quickly.

Get a little hot when doing long climbs or higher watt extended ERG workouts.

Unfortunately see some drift of power reported it over reports on the lower end and under-reports at the higher end, would be happy if it was consistent across the board.

Easy setup Portable/storable Budget-friendly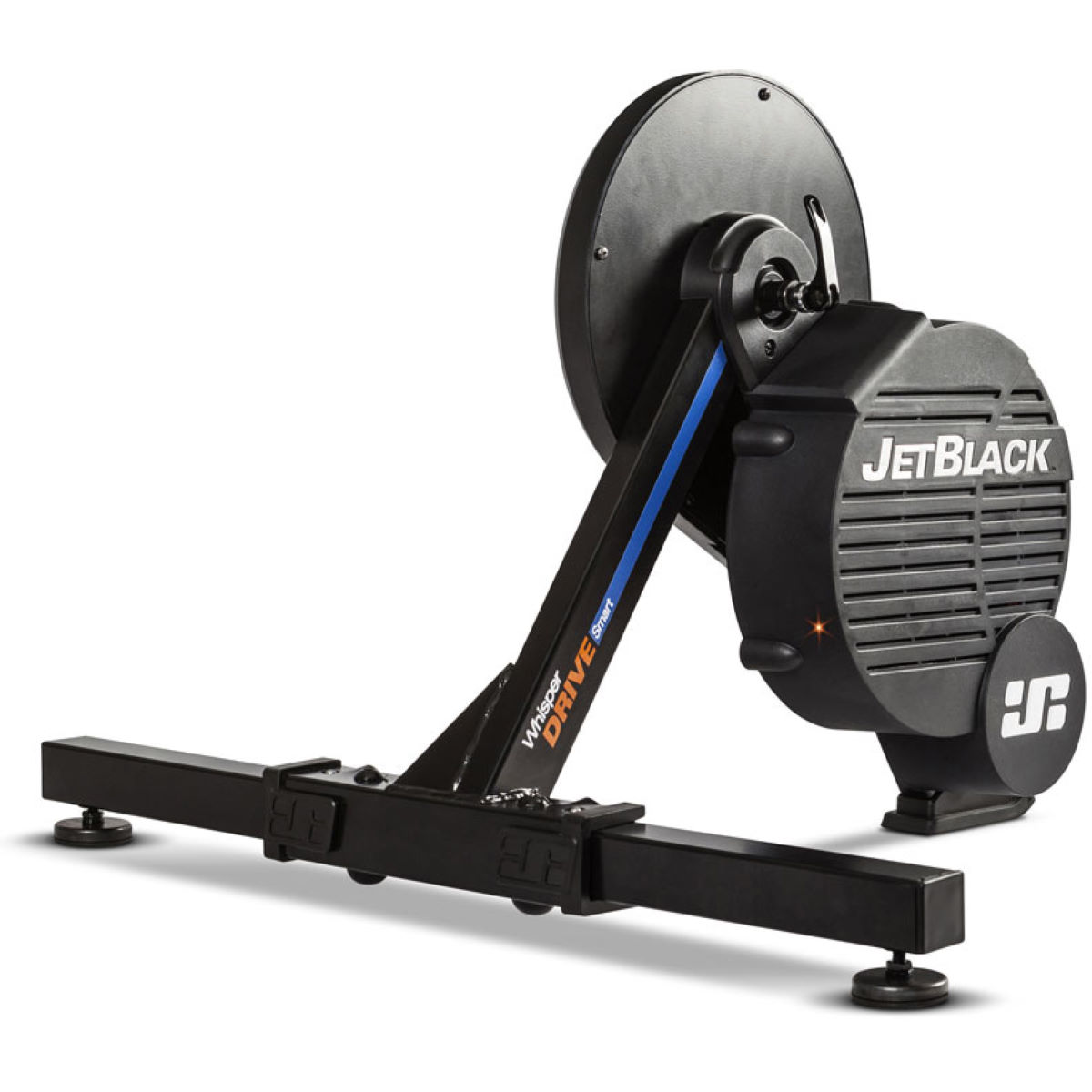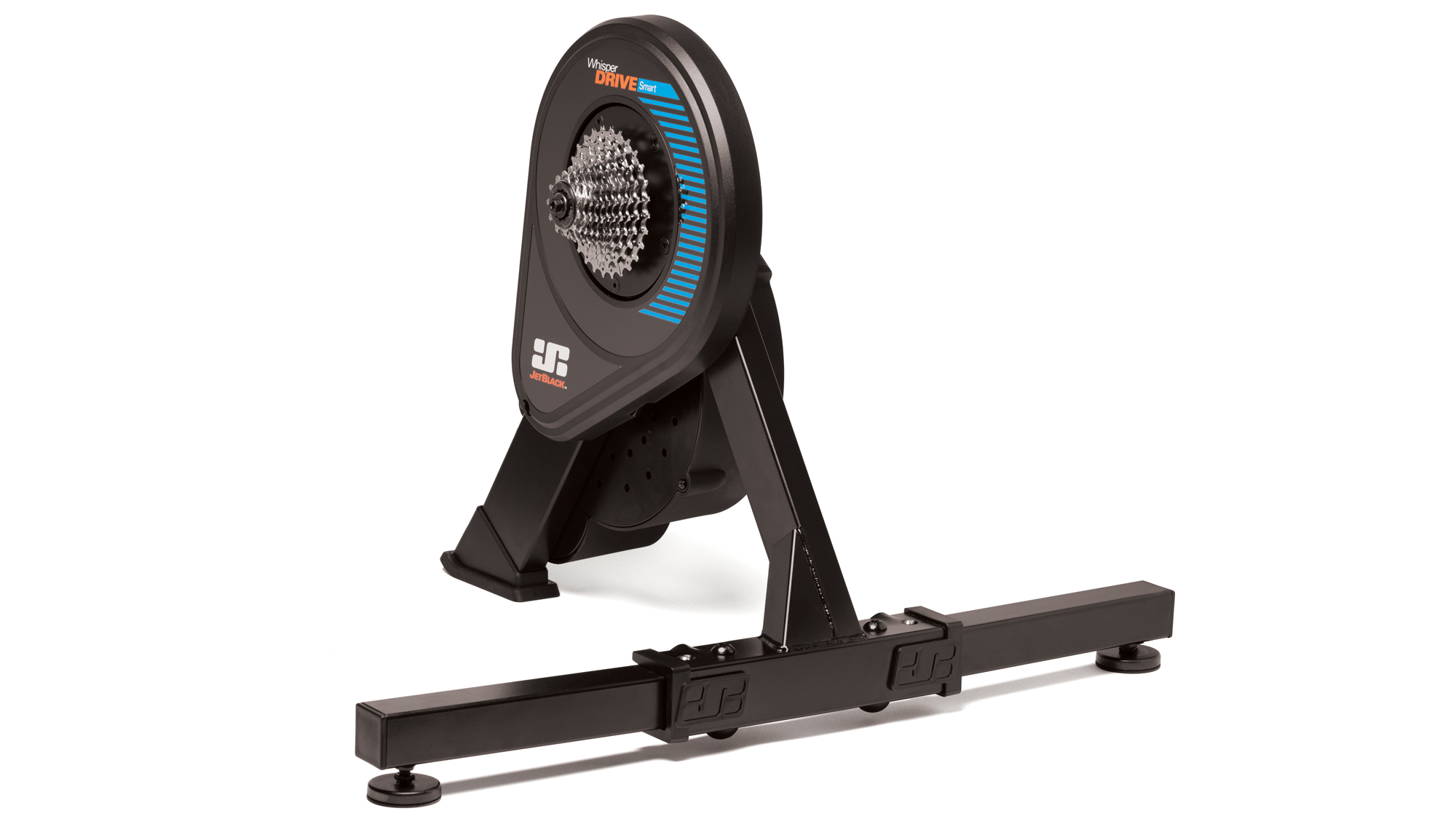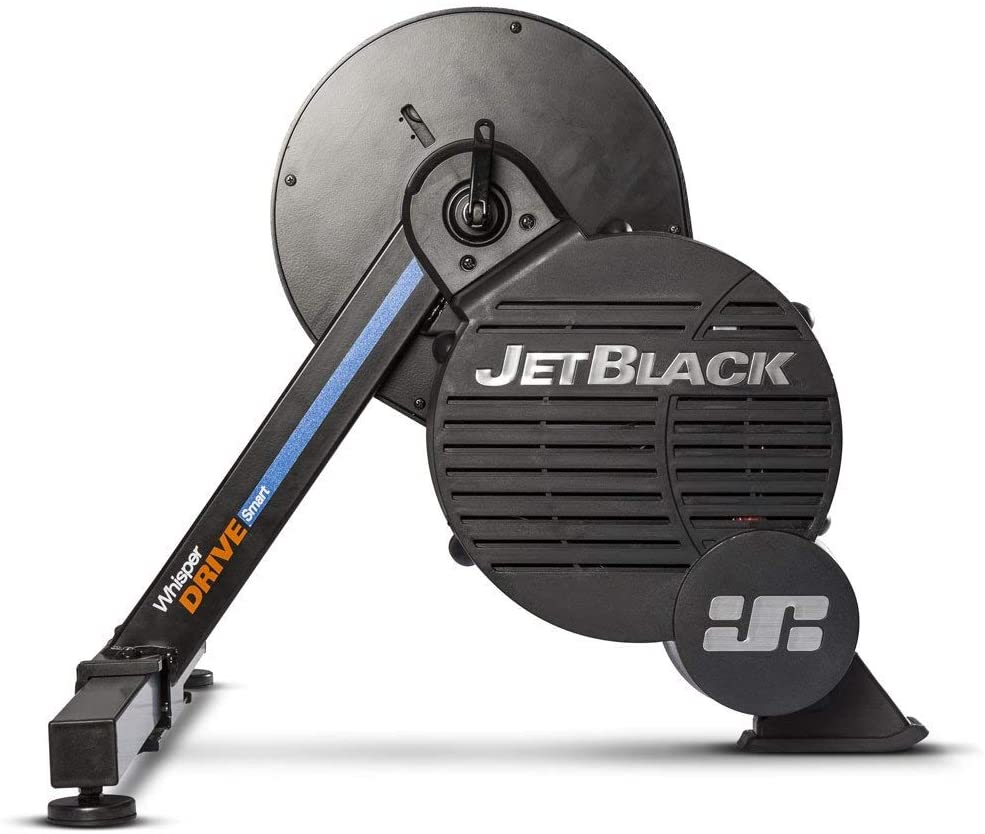 More JetBlack WhisperDrive MK2 Reviews
Own this trainer? Post a review!

JetBlack Whipser drive solid direct drive trainer for getting the job done from ClintJ September 28, 2020 


Good little trainer that works without power.
Connects up quickly.

Get a little hot when doing long climbs or higher watt extended ERG workouts.

Unfortunately see some drift of power reported it over reports on the lower end and under-reports at the higher end, would be happy if it was consistent across the board.

Easy setup Portable/storable Budget-friendly