Bkool Smart Pro
Wheel On Trainer
Key Specs
Max Wattage: 1200 W
Max Incline: 20%
Where to Buy
This trainer is no longer in production, but you may find a good deal on used or old stock.
More Details
Brand:

Bkool

Axle Compatibility: 130mm/135mm quick release
Requires Calibration
Weight: 12kg
Communication: ANT+ Bluetooth
Overall Rating

2.7 stars
based on 3 reviews

Bkool Smart Pro gives watts for free from kogo21 September 17, 2020 


One of the most budget friendly trainers, released long time ago still works perfectly.
Needs update for ANT-FC to work using APP or Bkool software. Once updated works on Zwift or any simulator.

The estimated power is way higher than real one in some situations, not possible to calibrate.

Easy setup Portable/storable Budget-friendly

Bkool Smart Pro not a best wheel based trainer. from HolyDiver September 9, 2020 


At the begging it was nice since I receive my first power readings.
After I change this to CycleOps H2 I realized that those power readings were overestimated by Smart Pro.
Another issue was a vibration from wheel-on trainer. As I can say now they were too much even with trainer mat.
It would be okay to use it with power meter as power source in other way it is not so good at it.

Easy setup Portable/storable Budget-friendly

Ok if you can get it to work, but generally to be avoided from Sandy September 8, 2020 


This trainer doesn't support being a controllable trainer via bluetooth (at all) and requires an update to ANT+ FEC for it to be controllable in Zwift. The current Bkool software doesn't allow users to do this so you need to hunt down an old version of the Bkool sim to do it. Once working the trainer is ok, but nothing special. Probably best to avoid it.

Portable/storable Budget-friendly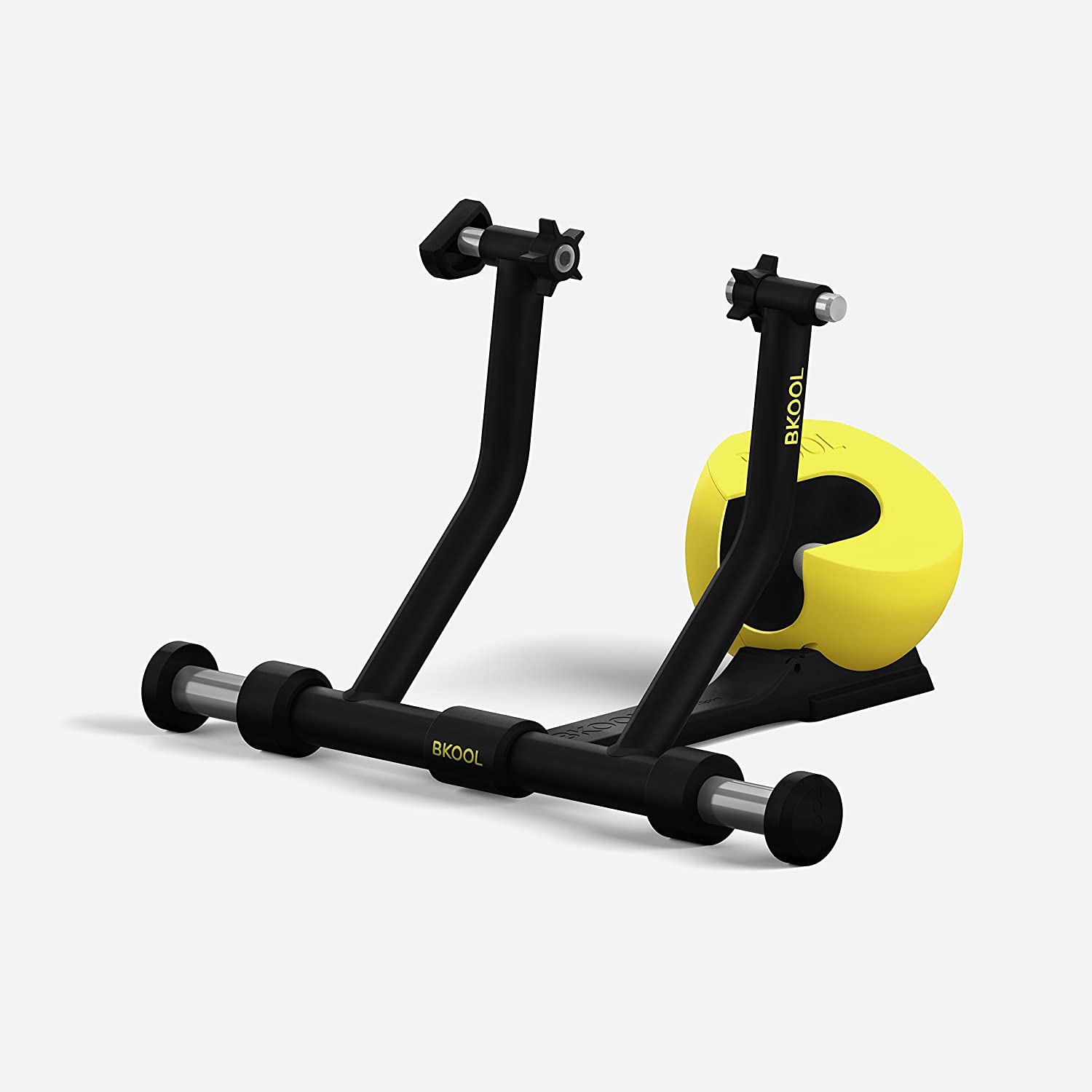 More Bkool Smart Pro Reviews
Own this trainer? Post a review!

Bkool Smart Pro gives watts for free from kogo21 September 17, 2020 


One of the most budget friendly trainers, released long time ago still works perfectly.
Needs update for ANT-FC to work using APP or Bkool software. Once updated works on Zwift or any simulator.

The estimated power is way higher than real one in some situations, not possible to calibrate.

Easy setup Portable/storable Budget-friendly

Bkool Smart Pro not a best wheel based trainer. from HolyDiver September 9, 2020 


At the begging it was nice since I receive my first power readings.
After I change this to CycleOps H2 I realized that those power readings were overestimated by Smart Pro.
Another issue was a vibration from wheel-on trainer. As I can say now they were too much even with trainer mat.
It would be okay to use it with power meter as power source in other way it is not so good at it.

Easy setup Portable/storable Budget-friendly

Ok if you can get it to work, but generally to be avoided from Sandy September 8, 2020 


This trainer doesn't support being a controllable trainer via bluetooth (at all) and requires an update to ANT+ FEC for it to be controllable in Zwift. The current Bkool software doesn't allow users to do this so you need to hunt down an old version of the Bkool sim to do it. Once working the trainer is ok, but nothing special. Probably best to avoid it.

Portable/storable Budget-friendly