Zwift has rolled out a fresh Mission for December, and it's all about putting in the miles.
Getting Started
To begin the Mission, select the mission card on your homescreen and click to register: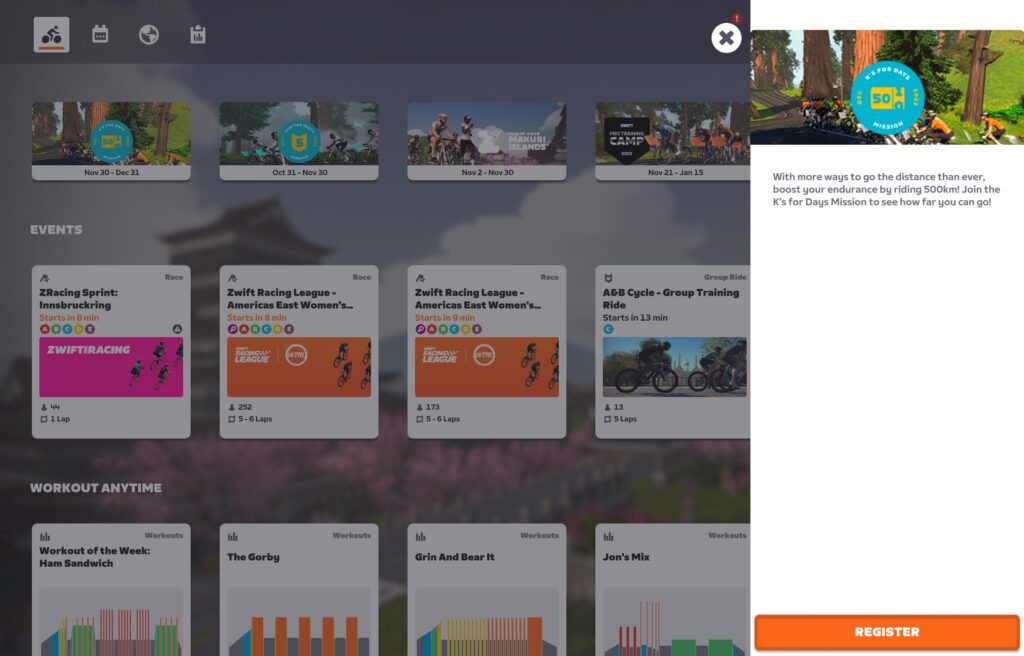 Once you've registered, clicking the mission card will show your current progress for the Mission.
Completing the Mission
The "K's for Days" Mission runs from November 30-December 31.
To complete the mission and earn the achievement badge, ride at least 500km by the end of December.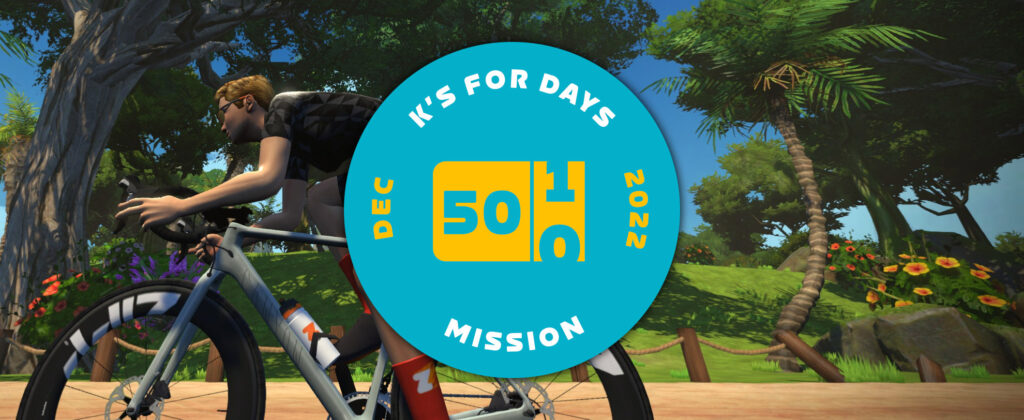 Questions or Comments?
Post below!