This week Zwifters celebrate the IRONMAN World Championships happening in Kona, Hawaii with a new mission and a new bike.
About the Bike
The new Specialized S-Works Shiv Disc has been kept tightly under wraps until it was unveiled today in Kona, where it will be used by a handful of Specialized-sponsored top pros. It's a radical bike, made specifically for winning at Kona and breaking lots of UCI rules in the process.
The new Shiv's most noticeable features are the seat tube "fuel cell" and the front fork with legs which extend all the way to the top of the head tube. But Specialized made a number of radical changes in this completely revamped bike… watch them discuss it below:
Mission Details
To enter the mission, accept it at the Zwift startup screen and agree to the terms.
Completing the mission requires you to ride 112 miles (180km) by 11:59PM PST, October 14, 2018. This distance can be completed over as many Zwift sessions as it takes.
Additionally, those 112 miles must be completed on the Shiv Disc bike. Miles on other bikes do not count towards mission completion. Zwift will automatically put you on the Shiv Disc once you sign up for the mission. Watch out if you're participating in a non-TT race while taking part in this mission, as you will be placed on the Shiv before your race starts!
Prizes
One lucky Zwifter will win a high-spec version of the new Shiv, which has an approximate retail value of $14,000US. Wow!
10 Zwifters will get to keep the bike in-game, while everyone else will have to wait for the virtual store rollout, which should be happening in the next 4-8 weeks.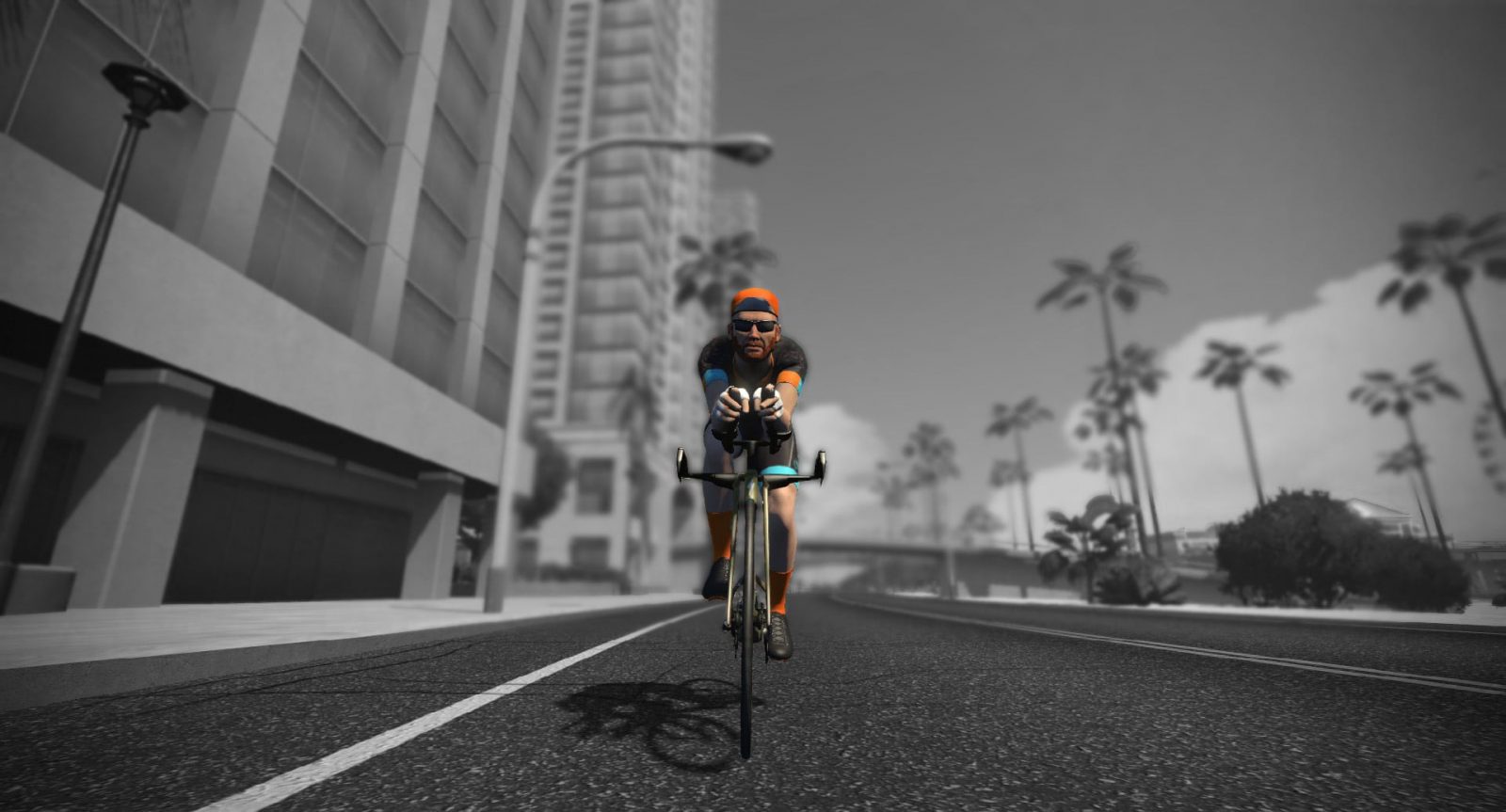 How Fast Is the New Shiv?
According to BikeRadar, the new Shiv "is claimed to be a minute faster around the Kona Ironman course compared to the fastest possible 2011-era Shiv setup."
What about the new Shiv in Zwift? Unfortunately, it's not any faster than the Zwift TT bike. In fact, it was a bit slower based on my tests this morning, approximately 10 seconds slower per Watopia Figure 8 lap. My guess is Zwift may adjust this a bit in the future to make the bike more appealing to Zwifters.