The London Classique course was the chosen set for January 19th KISS EU race. As usual, the fast roads of central London favored a large group to battle for the win. In the As, Johnny White got the better of Juan Culebre and Jon Onaindia (ADZ) in a fast finish from Trafalgar climb to the finish line.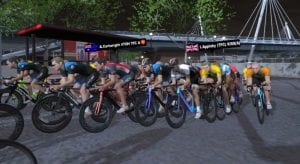 Right from the gun, the lead peloton in the A category went fast and furious. Over the first laps on the classique course, the group narrowed down to 11 riders: Cartwright (KissRT), Garcia (Team X), Brock (PTz), Boniface (Team ODZ), Larsen, Ruane, Culebre, White, Onaindia (ADZ), Ostreng (HIL) and Hedgehog (KissRT). This group of heavy-hitters and well-known sprinters went on to cover the race course within 42 minutes.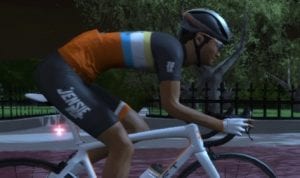 With a couple of laps to go, Michael Larsen and Tim Cartwright (KissRT) tried to break away from the main group, but were caught at the bell. Instigator of the main break of the day, Cartwright won the "q/l Report – Combativity Award" for the day in a tight battle with Larsen, also hyperactive at the front of the race. Ultimately, the pack came as one at the bottom of the last Trafalgar climb. The last hill was the place of choice for Culebre to break away, with White and Onaindia (ADZ) in his wheel. In the last straight, White outsprinted Culebre and Onaindia. Brett Boniface (ODZ) took 4th, winning the bunch sprint.
Fast paces on the Mall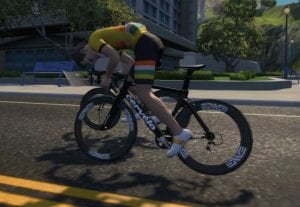 In the B category, the race came down to a bunch sprint as well. BJ Afonso (PTz) took the win over Rick Barbera (KissRT) and Craig Nicholls. The C category saw a large amount of upgrades for this race, and within the category limits, Richard Treadway took the win in a close sprint against Mick Simpson and Mike Shine.
The Ds also had their share of upgrades, and Rob Purbrick ultimately came out on top, 10 seconds prior to Christian Mikkelsen and Ashley Howell.
---
KISS EU – Jan 19th / Provisional results:
A Category:
1- J.White (GBR-U/A)
2- J.Culebre (ESP-U/A)
3- J.Onaindia (ESP-ADZ)
B Category:
1- B.Afonso (POR-PTz)
2- R.Barbera (USA-KissRT)
3- C.Nicholls (GBR-U/A)
C Category:
1- R.Treadway (USA-U/A)
2- M.Simpson (GBR-U/A)
3- M.Shine (IRL-U/A)
D Category:
1- R.Purbrick (GBR-U/A)
2- C.Mikkelsen (NOR-U/A)
3- A.Howell (GBR-U/A)
q/l Report – Combativity Award : T.Cartwright (GBR-KissRT)
-the q/l Report-