Today's Chartgeist post revolves around a central question: what makes a top Zwift racer?
(One request in advance: please hang up your pitchforks. These charts were created to make you smile as you ponder the population patterns producing the pictures. These are not personal attacks aimed at specific racers.)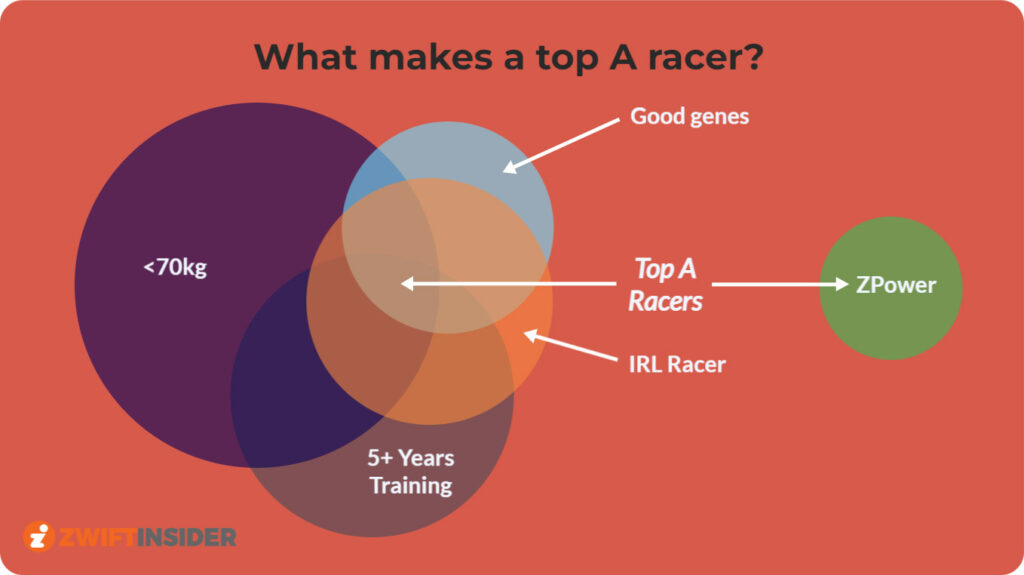 Top A racers come in two flavors. First, you've got dedicated cyclists who have trained and raced hard for years, reshaping their bodies into low-fat, pencil-armed visions of cycling fitness.
You've also got some cyclists who have no business racing against these uber-strong riders, but their poorly set up trainers deceive them into thinking so. Ride on, ZPower Rangers. Ride on!
---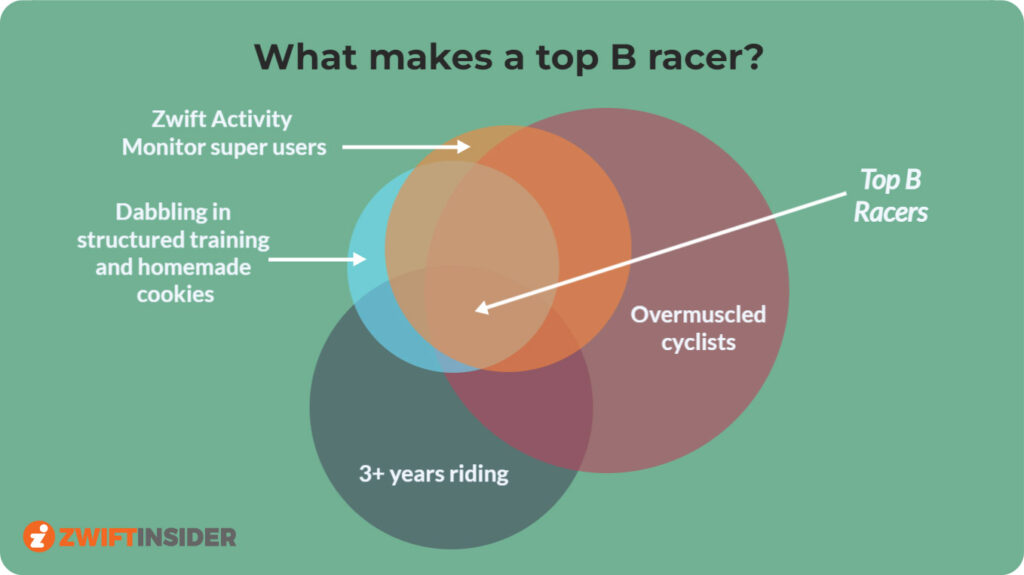 If you're a top B on Zwift, you could easily be a mid-grade A. But you manage to stay legal as a B through some combination of carbohydrate overindulgence, avoiding the sacrifices of serious structured training, and judicious use of Zwift Activity Monitor.
---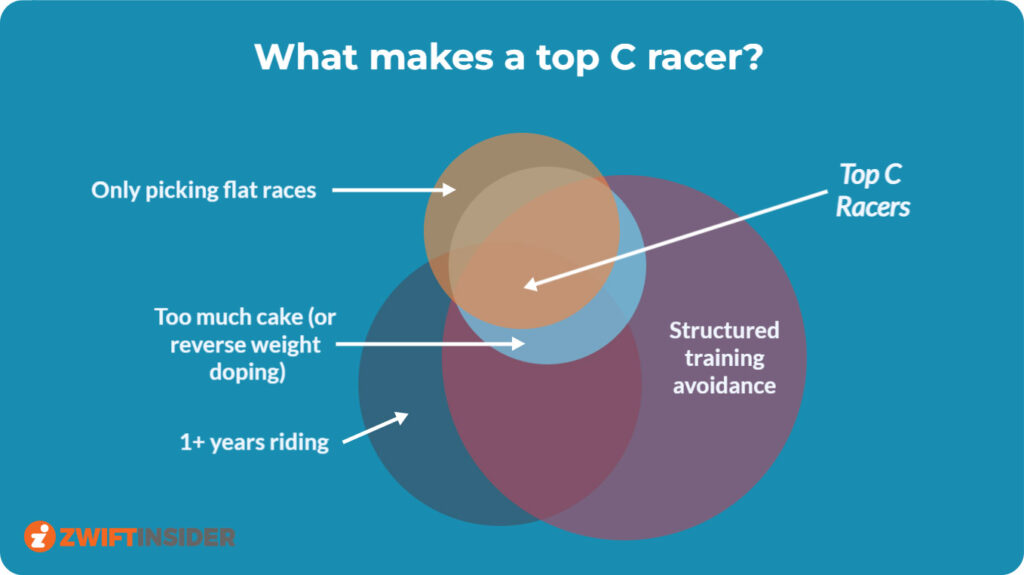 Earning the points needed to remain a top C generally means racing flatter events with larger fields. But it may also mean you've got to keep your weight just a bit higher to stay below that w/kg limit. Bring on the cake, and leave that structured training to the masochistic As!
Your Thoughts
What do you think of this first set of Zwift charts? Got an idea for a useful chart we could put together? Share below!